A family holiday must be balanced for everyone to be happy. But the price has to be right too! Here are the 10 Most Affordable Holiday Resorts for Families!
Holiday Resorts not only has to keep the kids entertained, while enjoying themselves, but it has to give mum and dad a chance to unwind and have some fun as well.
That's one reason why holiday resorts are so popular with families who are looking to take a break. With lots to do and a safe environment for both adults and kids to kick back and enjoy themselves, they make sense for many families. However, with so many holiday resorts for families in Australia, choosing the one that's right for you and your family might be a challenge.
That's why we've put together 10 of the best if you really want to enjoy yourself.
More Reading:
10 Affordable Holiday Resorts For Families
Location: 2948 Arkaroola Rd, Arkaroola Village SA 5701, Australia
Best For: Couple and Families with teenage kids
Visitors to Arkaroola may find inspiration in the area's natural beauty and wildlife as well as in a variety of outdoor pursuits like birdwatching, hiking, four-wheel-driving expeditions, geological explorations, and so on.
Since its inception in 1969, the breathtaking and exhilarating 4WD Ridgetop Tour has been their most popular attraction, drawing visitors of all ages from across the world.
To reach the awesome finale at Sillers Lookout, you'll travel through scenery that's as ancient as the continent itself, passing over razor-back slopes and peaks in the Flinders Ranges' most harsh mountains!
The nightlife in Arkaroola is just as vibrant! This is a great place for astronomy enthusiasts since it has three state-of-the-art observatories as well as a location distant from the lights of cities!
Location: Island in Sydney, Australia
Best For: Families with kids
Tourists may tour historical sites and spend the night on Cockatoo Island in the center of Sydney Harbour, which is only a short boat trip away from Sydney's CBD. In addition to hosting Australia's greatest visual arts festival, the Biennale of Sydney, as well as live concerts by bands Lorde and Justin Bieber, the island – formerly a convict penal facility and ship dockyard – has developed as renowned art and entertainment destination.
In addition to historic lodging, beachfront camping, and excursions for all ages, tourists of Cockatoo Island may also enjoy peaceful picnic areas with harbor views, as well as two licensed cafes: Societe Overboard and Marina Cafe and Bar. Historic structures and a unique landscape also provide tourists with a deeper understanding of this intriguing island's past!
via The Architect's Newspaper
Location: 94 Noosa Dr, Noosa Heads QLD 4567, Australia
Best For: Couples and Families With Kids
The RACV Noosa Resort has been awarded the 'People's Choice Award' for Best Accommodation in Queensland for 3 years running, and it has been named one of TripAdvisor's 'Top 25 Hotels in Australia'. It is the ideal location from which to enjoy the golden beaches of the Sunshine State.
RACV Noosa Resort is a well-known holiday destination because of its elegant accommodations, casual poolside restaurants, and family-friendly features.
There are many things to see and do outside of the comforts of your hotel room at Noosa's famous attractions! Take in the lively street life of Hasting's Street, or go to a quieter place in the lush rainforests, rolling hills, and tiny hinterland towns.
10 Affordable Holiday Resorts For Families
The Novotel Sunshine Coast Resort, a four-star property on Queensland's Sunshine Coast, is just a five-minute drive from Brisbane International Airport. Tropical plants encircle a lagoon with pristine beaches and family-friendly attractions at the hotel's 361 rooms. This is the ideal spot for a romantic getaway or a family vacation with your significant other. Catamarans and kayaks are available to guests for free, and there are four restaurants and three bars to select from!
Location: 270 Ocean Dr, Twin Waters QLD 4564, Australia
Best For: Couples and Families With Kids
For those who want to relax, there is the Twin Waters Spa and an extensive list of other attractions!
Location: Sanctuary Cove, Manor Cir, Hope Island QLD 4212,
Best For: Couples and Families With Kids
The InterContinental Sanctuary Cove Resort, Australia's first InterContinental Resort, is inspired by the majestic, elegant architecture of a traditional Queensland house, and is set among the lovely environs of Sanctuary Cove.
The freshly renovated Great House, which has an exquisite and sophisticated design, welcomes guests into the Resort with a spectacular stained glass window and grand staircase. Enjoy calm moments spent reclining under swaying greenery, swimming in the resort's unique one-acre Lagoon Beach Pool, or walking by local families of grazing Kangaroos before experiencing the rest of the resort's amenities!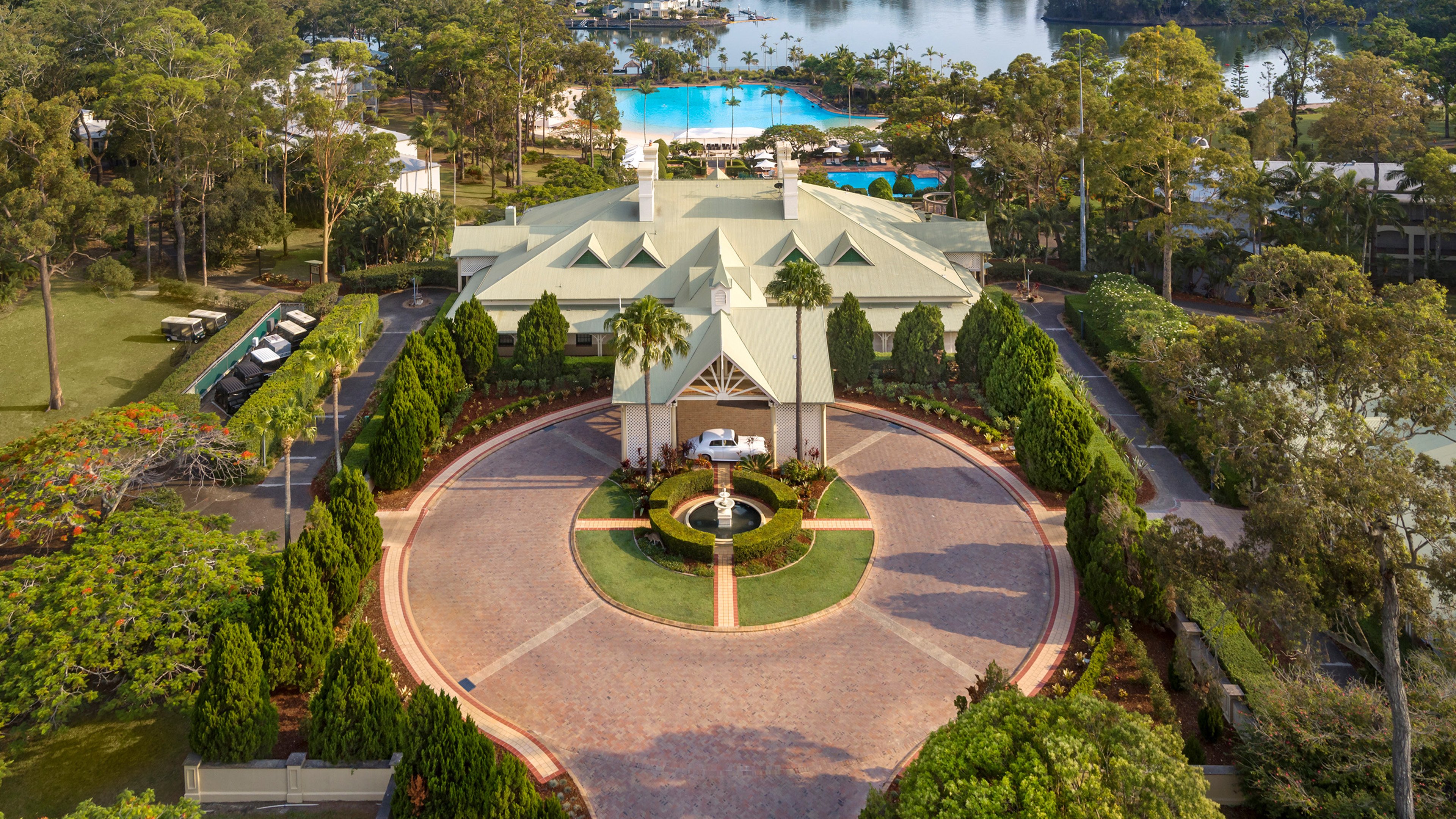 10 Affordable Holiday Resorts For Families
Location: Whitsundays QLD 4802, Australia
Best For: Couples and Families With Kids
On the island, there is a more diverse food and beverage selection thanks to the addition of three restaurants and three bars, including an intriguing new Asian Fusion restaurant that will join the buffet and contemporary Australian eateries in the mix.
The Resort has a revitalized pool setting that meanders through the tropical gardens around the property, giving guests to swim and take in spectacular vistas of the Whitsundays Great Barrier Reef, as well as limitless access to a selection of non-motorised water sports!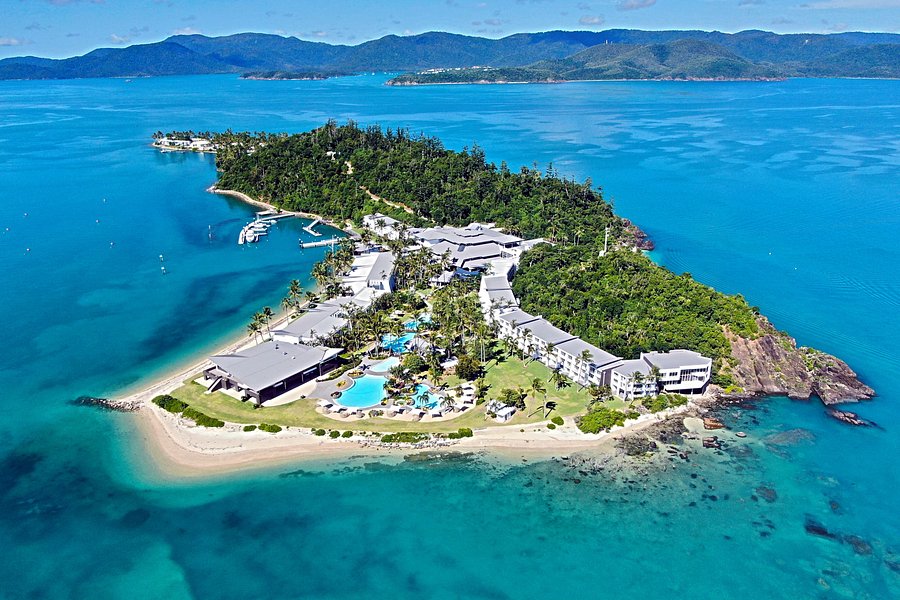 10 Affordable Holiday Resorts For Families
Location: Broome, Western Australia
Best For: Families with kids
Take some time to unwind and rejuvenate at the world-renowned Cable Beach. It's a place unlike any other, thanks to their award-winning Cable Beach Club Resort & Spa, stunning Indian Ocean sunsets, softly swinging palm palms, and traditional Kimberley hospitality.
This luxurious beach club has two pools, delectable food, recreational facilities, and the Chahoya Spa by L'Occitane. It's the perfect spot to relax and make unforgettable memories!
10 Affordable Holiday Resorts For Families
Location: 2346 Gold Coast Hwy, Mermaid Beach QLD 4218, Australia
Best For: Families with kids
Mermaid Beach Resort is a family-friendly resort that provides a selection of totally self-contained one, two, and three-bedroom apartments, each with its own balcony or patio overlooking 4.5 acres of beautiful landscaping.
Turtle Beach Resort is the best option for families searching for a spectacular Gold Coast vacation experience because of the mix of high-quality accommodations and outstanding guest amenities!
10 Affordable Holiday Resorts For Families
Location: Seaworld Dr, Main Beach QLD 4217, Australia
Best For: Families with kids
There is no better way to commemorate that unique something or that special person than with a High Tea at Sea World Resort! Come and enjoy a variety of flavourful nibbles that have been tastefully displayed on a classic three-tier stand. You'll also get continual tea and coffee as well as a glass of wine or tap beer on arrival.
Make your reservation for an amazing family vacation at Australia's only theme park resort, situated on the beautiful Gold Coast. Beyond just providing lodging, Sea World Resort provides the ideal blend of entertainment, adventure, and leisure, ensuring that the whole family has a good time.
Location: 122 Ferny Avenue, Surfers Paradise
Best For: Families with Little Kids
From the second you arrive at Paradise Resort, you know your kids are going to love it.  This is truly a kid's paradise! Located a few minutes' walks from the beach and heart of Surfers Paradise, Paradise Resort Gold Coast caters to all families with babies and toddlers through to children 12 years of age.
10 Affordable Holiday Resorts For Families
Location: 182 Heidelberg-Warrandyte Rd, Doncaster East VIC 3109, Australia
Best For: Couples and Families with little kids
The place has a large range of low-cost Cabins and Villas to suit all budgets. Its self-contained accommodations can welcome everyone from large parties and children to couples looking for a romantic Melbourne-perfect getaway.
They also have some of Melbourne's greatest camping and trailer sites. You'll have plenty of areas to stretch out, decompress, and rest with either powered or unpowered sites nestled in a natural and unspoiled park environment with plenty of shade.
Most of the other resort's self-contained Villas, as well as all of the resort's caravan and campsites, are pet-friendly, so your pet won't be left out of the fun!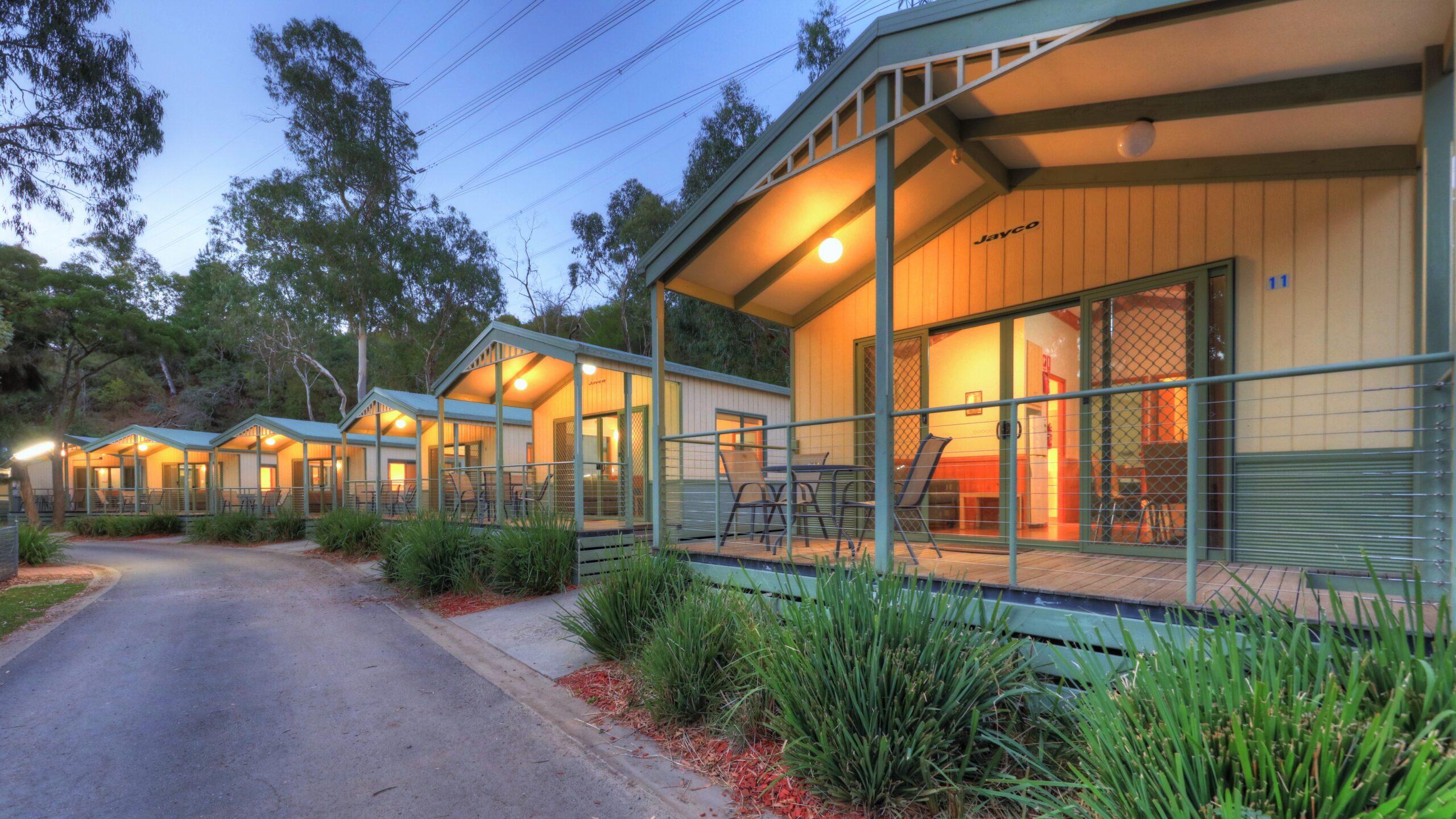 Decided where to go and spend the holidays now? Plan ahead and make your holiday dreams come true!