10 Best Diet Programs in Australia 2022 (With Deals)
Got a Few Extra 'Covid Kilo's' on Those Hips?
I feel you. I think I've put on nearly 10kg over the Covid lockdown. And that's after losing 15kg last year after slugging my guts out on my mountain bike. Yeah, bloody Covid. It was just too easy to sit in front of the television and eat buttered popcorn and biscuits. And the weight just slowly crept back up. But a new year is here, and now it's time to buckle down with great diet programs to get those kilo's off!
If you are in the same boat and want a bit of support when it comes to losing those kilo's – then I have a few diet program options for you.
Because as women, we are all different, and different programs work for different people. Personally, I love Meal Replacement Shakes as they are quick and easy, and relatively inexpensive. If Weight Loss Shakes aren't your jam, there are online diet programs such as Weight Watchers that are more 'hands-on' and offer more support.
Then, there are weight loss meal delivery services, which are relatively new and make it easy to eat a calorie-controlled diet without having to measure and cook meals.
More Reading Related To The Best Diet Programs:
More Reading: List of the Best Weight Loss Shake Options in Australia
Here are the Best Online Diet Programs we will be covering in this article:
1. Weightwatchers Reimagined
2. CSIRO Total Wellbeing Diet
3. Lite n Easy Meal Delivery
4. Jenny Craig
5. Noom
6. My Muscle Chef
7. The Cookie Diet
8. Youfoodz Weight Loss Food Program
9. The Healthy Mummy Program
10. The Super Fast Diet
Best Diet Programs in Australia 2022
List of The Best Online Diet Programs in Australia:
Weight Watchers has been named The Number 1 Diet in Australia twelve years in a row! People following the Weightwatchers plan lose twice as much weight than when dieting on their own. Weightwatchers offers personalised diet programs to suit each individual and focuses on developing good eating and exercise habits.
The food created by Weightwatchers has been curated by Chefs so it tastes good, and nutritionists so you know you are getting the right nutrients for your body, without the calories.
Weightwatchers has an app that has so much support. It contains:
Meal planners
Food and Drinking Water trackers
6,000 delicious recipes
On-demand workouts
24/7 chat with a Coach
Weekly Progress Reports
Pro's of the Weightwatchers Diet Program:
If you choose to purchase the Weightwaters meals, they're truly delicious so it doesn't feel like a diet. But the beauty of the program is that you don't have to – you can just join and use one of their 6000 recipes to make at home.
If you aren't sure about WW Weightwatchers – sign up for their newsletter and get a FREE 3-day meal plan – so you can try their delicious recipes at home.
They have different plans depending on what you are looking for!
The Con's of Weightwatchers Diet Program:
There isn't an exhaustive variety of meals and they don't home deliver.
This is definitely up there with the best diet programs in Australia. I've heard so many great things about this program – and I love the fact that it is science-based. CSIRO takes the scientific approach when it comes to weight loss – and it must work because the diet has over 1000 five-star reviews! But the most exciting thing about the CSIRO Total Wellbeing Diet – is that if you complete the whole 12-week program – you could qualify for a full refund on your membership fee!
The diet is based on a high-protein, low GI (Glycemic Index) eating plan. The low GI means that the food is filling and the portions are really generous.
The 12-Week Program includes:
A scientifically designed diet designed for both weight loss and boosting your well-being
An automated shopping list that includes enough ingredients for your whole family to enjoy.
The meals are quick and delicious – and if you need to swap out something you or your family don't like – you can do that easily.
Members who complete the 12-week program lose three times more weight than those that start but don't reach the end.
In addition – if you need additional coaching with a dietitian – they offer that too (for an additional cost)
Pro's of the CSIRO Total Wellbeing Diet:
Science and evidence-based weight loss system.
Con's of the CSIRO Total Wellbeing Diet:
After completing the 12-week program, there is a $19.95 monthly fee.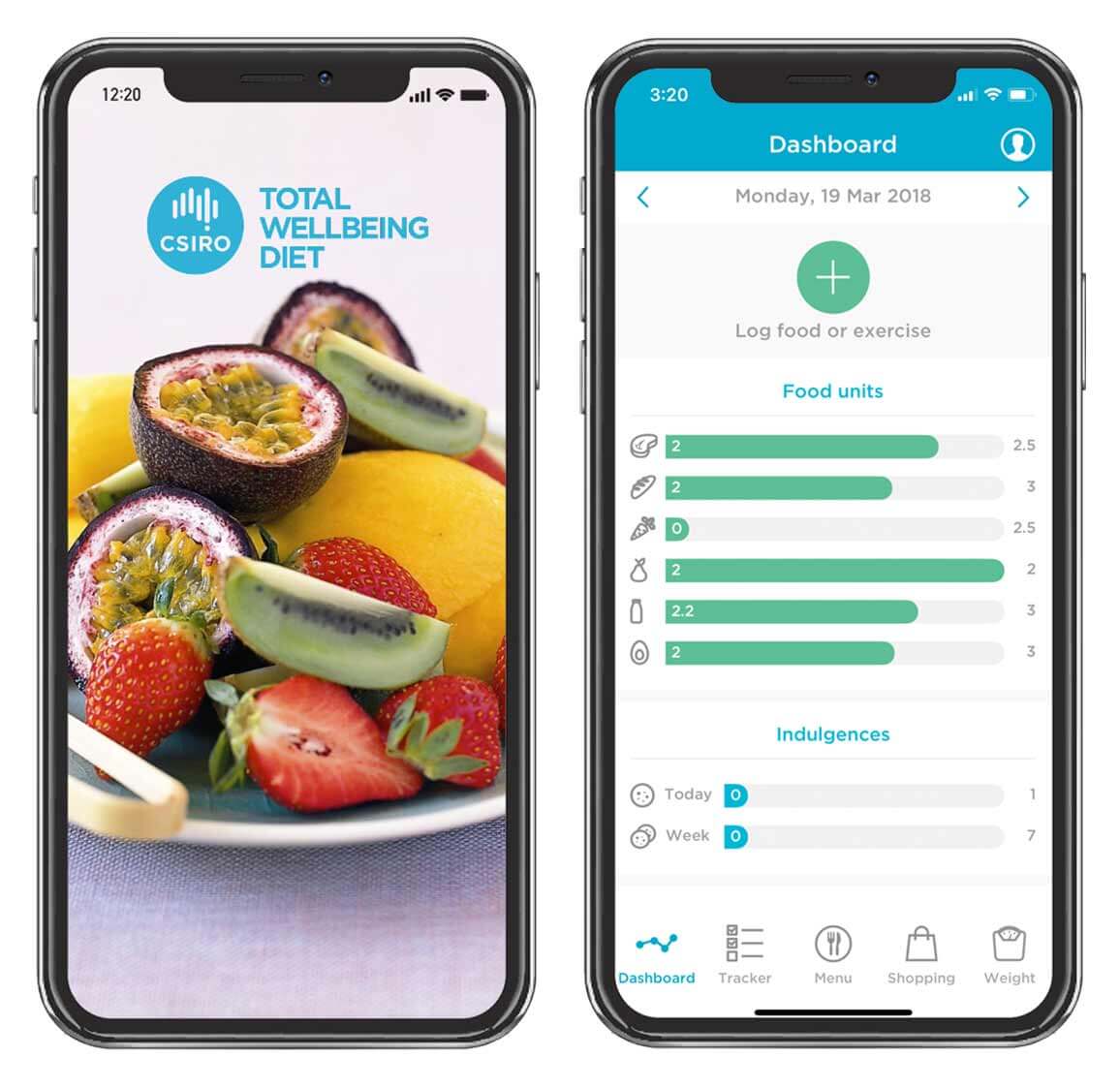 Pricing: From $6 – $12 per meal – cheaper with full meal plans
Deals: Lite n Easy offer a money-back guarantee on your first delivery
Lite n Easy isn't so much of a diet program as a calorie-controlled meal delivery service that takes out all the 'thought' required into eating well and watching your calorie intake.
When signing up – you can choose how many calories you wish to consume per day – there is 1200 which is the low-calorie plan the 1500 calorie plan, and the 1800 calorie plan which is more of a plan for when you have reached your weight goals.
Lite n Easy gives you a short survey to complete (height, weight, age, goals etc) – and then it calculates what calorie plan you should aim to be on.
The food is delicious and there is a LOT of it. I tried it for a week and I felt like I was eating all day. And the food was delicious. The beginning of the week has loads of fresh salads etc, and at the end of the week, it goes to more 'frozen' and reheated options – which in Winter is great because hot food on a cold morning is delicious.
Lite N Easy has a 'Jump Start PLUS' plan which gives you access to their new app. The Jump Start PLUS plan is effectively the 5:2 diet – you eat the Lite N Easy foods for five days, then have two days of very low calories. Intermittent fasting has been proven to be the most effective way to lose weight fast.
The positive of Lite n Easy:
The meals are filling and delicious
It makes weight loss easy because you don't have to think about what to eat.
No more cooking!
The only negatives to Lite N Easy are:
There isn't a massive variety in meals
Like most meal delivery services, the packaging is insane!
The cost – but it isn't out of control – I actually think it's pretty good value for money.
Jenny Craig offers the majority of the food you should consume, based on the level of the program you are following. They advise you to augment the meals they supply with fresh fruits, vegetables, and low-fat dairy products in order to maximize enjoyment while also improving the nutritious value of the diet.
They also allow for occasional alcoholic drinks on the regimen!!
While there are no "forbidden foods" on Jenny Craig's program, the more closely you adhere to their guidelines and consume the prepared meals, the sooner you will experience results on your weight loss journey.
Diet expert's opinion
Some praised it for instilling correct portion sizes in dieters and assisting them in learning to eat when they are hungry rather than when they are bored or upset.
Pros of Jenny Craig Diet Program
The diet regimen may assist you in reaching your nutritional objectives and delivering adequate amounts of these nutrients while remaining mostly below the recommended limits of consumption.
Cons
Jenny Craig is not a suitable choice for those who have celiac disease or gluten sensitivity. Almost all of the meals on the plan involve gluten-containing components.
The Noom app is intended to assist users in losing weight, staying active, and maintaining a healthy lifestyle. This program rates foods based on their calorie content, using a colour-coded food system to make the distinction.
In the words of the company's website, Noom promises to be "the last weight-loss program you'll ever need." It's like having a personal trainer, nutritionist, and health advisor all in one spot – your phone — without having to travel.
Dieters who follow the Noom method learn to first concentrate on their thinking before concentrating on their food. The app's principle is, "once you determine the things you're ready to work on, your mindset will help you form new neural connections over time to change your habits."
Today, losing weight the Noom way entails assessing one's eating habits, controlling one's emotions in relation to food, exercising accountability, and implementing lifestyle adjustments that may result in long-term weight reduction.
Pros of Noom
Sustainable weight reduction requires three things: dedication, understanding, and awareness—and Noom gives the resources to achieve all three goals.
Cons
Noom isn't the app for you if you're looking for an app that provides pre-made meals or a meal plan.
Some people will thrive in this newfound gastronomic independence, while others who have become used to strict dietary regimens may find it difficult to adjust.
Australia's leading meal delivery service has been bringing over 50 freshly cooked meals for muscle building, performance, or calorie management for over a decade. Keto-friendly, vegan, low-carb, and high-calorie dishes are all available as well as pre-made meal plans and fixed packages.
My Muscle Chef specializes in high-protein meals that are intended to aid in the improvement of performance, the development of muscle, or the regulation of one's diet. It's possible to design your own meal plan using the menu builder, or you may choose from one of the pre-created meal plans or fixed-set options.
Every meal is prepared to order using only the finest ingredients, and it is delivered right to your doorway.
In select stores like IGA and Harris Farms, My Muscle Chef items are also readily available.
So, How are the Food taste?
I know it's hard to believe, but My Muscle Chef dishes might change your mind about pre-cooked food.
The meal is hearty and heats up effectively in the microwave thanks to its constant texture, taste, and quality. Always follow the directions on each meal – some foods need less heating, while others demand more. (I'm a big fan of boiling hot dinners, so I usually cook them for an additional 20-30 seconds).
I believe the portion sizes are extremely appropriate, and I found myself feeling pleasantly full and content after every meal I ate. On the other hand, bodybuilders and others who like tough workouts may have a different point of view.
Pros of My Muscle Chef
Organizing your meals is a cinch now that you can view your total calorie consumption as well as your protein, carbohydrate, and fat intake all in one place.
Cons
If you have a big family, it may be too pricey, with the cheapest meal costing $9.55 per person.
Dr. Siegal developed his cookie diet in response to the observation that when dieters are able to satisfy their cravings with something nutritious, they are more likely to stay on track with their weight loss efforts. He came to the conclusion that hunger was the most common cause for people's failure on diets.
The cookies were first developed for patients of his Miami medical practice. His patients were the only ones who could get their hands on them for many years, but today they can be obtained online.
So, What Does The Cookie Diet Do?
There is some scientific support for this since proteins have been shown to have a larger impact on hunger reduction than carbs and fats in the diet when consumed in sufficient quantities. Dr. Siegal's cookies are suitable for use with any other diet.
These snacks are advised as a more nutritious alternative to other snacks or as a means of reducing hunger while following any diet while under the care of a physician.
The cookies, according to the majority of dieters, are edible but not very tasty. Even Dr. Seigel's website indicates that 'we wouldn't call them delicious'. Delectable cookies are said to cause individuals to gain weight, and there is clearly some logic to this since dieters are less likely to overeat in cookie varieties with a neutral taste.
They are available in five different flavors, including chocolate, oatmeal raisin, coconut, banana, and blueberry.
Pros of The Cookie Diet
Cookie diets are inexpensive when compared to other types of diets, and many people can afford to purchase them.
Cons
A cookie diet deprives the body of important minerals, vitamins, and nutrients since it is deficient in these substances. When following a weight-loss cookie diet, the complete meal that a person consumes in a day may not be sufficient to supply the body with adequate amounts of vitamins, minerals, and nutrients.
This interferes with the correct functioning of bodily cells, which may result in the development of various health issues.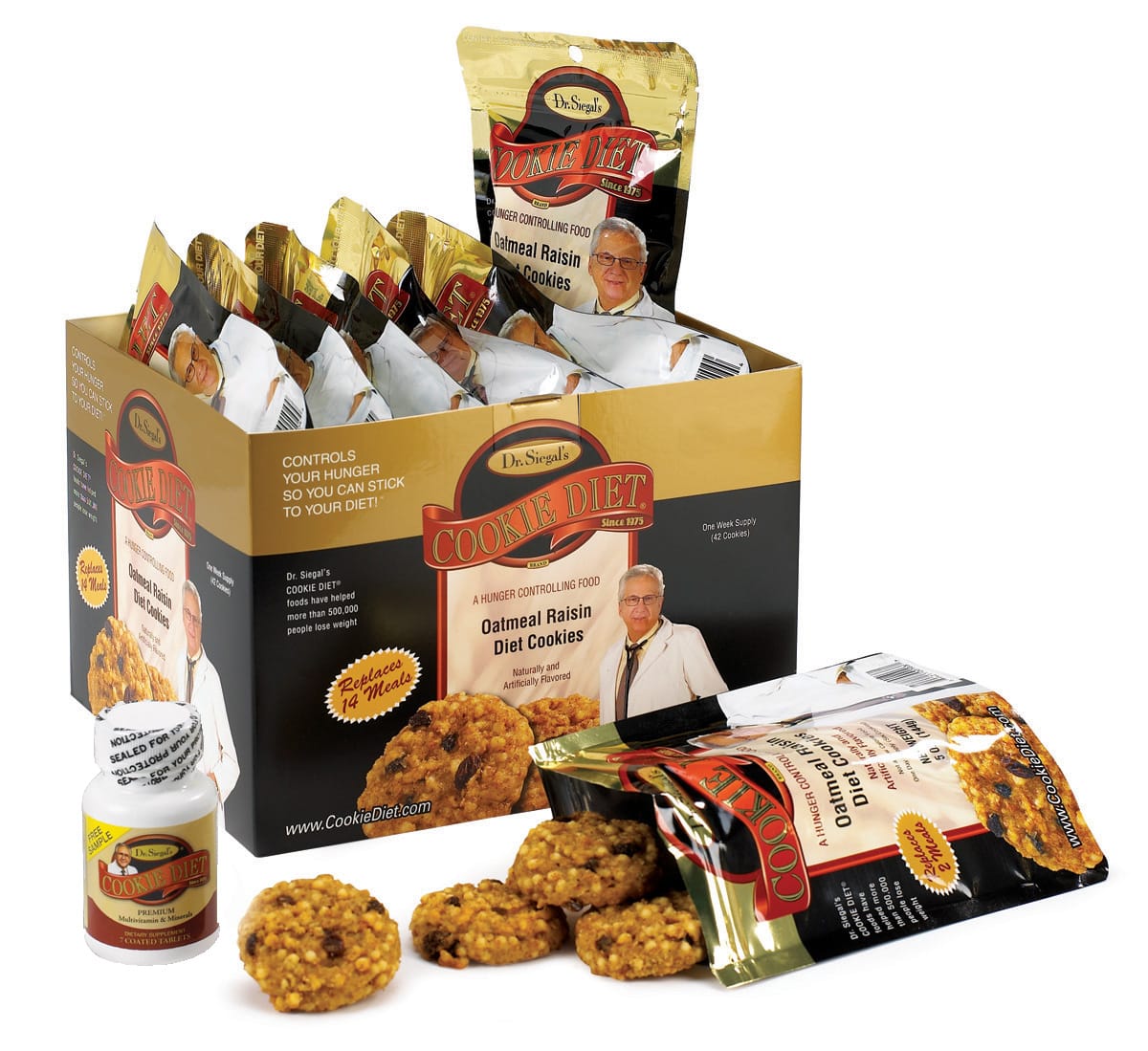 Still struggling to lose those holiday pounds, but finding it difficult to fit regular meal preparation into your already hectic schedule? Yeah, that's what everyone has ever stated.
Introducing Youfoodz, a meal-delivery service that promises to remove the guesswork from nutrition with a wide variety of calorie-controlled meals that cater to the time-strapped but health-conscious among us.
Youfoodz is a fresh meal delivery service that provides alternatives for breakfast, lunch, snack, and supper. Hunting for a nibble to help you get over that 3 p.m. slump? Whether you're in the mood for Vinegary Salsa Chipz or Veggie Bites & Summer Tzaziki, Youfoodz offers a diverse selection of snacks to satisfy your appetite.
Can Youfoodz help me lose weight?
Do you need a little additional encouragement to help you reach your health and fitness objectives? A "balanced diet," Youfoodz 70/30 is touted as a program that aims to make healthy eating more convenient and enjoyable. It is not, however, a "diet, challenge, or cleanse" in the traditional sense.
The 70/30 diet consists of eating 70% clean and nutritious food, with the remaining 30% committed to allowing you to do anything you want with the other 30%.
You may schedule your meals using the online planner provided on the website.
Pros of Youfoodz Weight Loss Food Program
Youfoodz is especially popular among young professionals and shift workers since it eliminates the need for them to think about what to prepare and allows them to effortlessly bring it to work for lunch.
Cons
While I like the concept of portion management, the serving size of Youfoodz is too tiny for an active or average adult.
Pricing: Healthy Mummy is available for $19.99 per month as a paid membership. It costs $119.99 for an annual membership, which equates to around $9.99 each month.
Current Deal: 3 Months Unlimited Access for only $19.95!
Rhian was the driving force behind the creation of The Healthy Mummy. With her goal, she set out to develop programs and products that would inspire mothers to live their healthiest lives. The initiative has grown to include more than 1.5 million mums who have used or are presently utilizing healthy mommy products, which is quite remarkable.
Rather than focusing on reaching the "Insta Model Bod," Rhian wanted The Healthy Mummy to focus on practical weight reduction that was both budget-friendly and family-friendly instead.
They are most known for their Healthy Mummy Smoothies and 28 Day Weight Loss Challenge. In addition to vitamins and literature, snack bars, pregnancy items, and kid-friendly products have all been added to the mix.
Smoothies made by Healthy Mummy are a nutritious meal replacement that is breastfeeding-friendly and contains no sugar or artificial chemicals.
What are their current offers?
You can sign up for the Healthy Mummy App on a special deal that allows you to check it out for the first three months for just $19.95. After that, it's $19.95 per month or $69 for six months of access.
Pros of The Healthy Mummy
The app is mobile-friendly and provides straightforward instructions— you'll get to follow it easily!
SuperFastDiet takes intermittent fasting and 5:2 approaches to a whole new level, revolutionizing weight reduction by providing busy women with a part-time and indestructible lifestyle possibility.
Dieting used to entail sitting at the table, uncomfortable and hungry, while your companions looked on with pity at your empty plate. Those days are long gone now.
Choosing between their 2-day, 3-day, and part-day fasting techniques will allow you to see how simple it is to plan, monitor, and live the SuperFastDiet way.
Intermittent fasting enables you to indulge in delectable meals and indulge in self-indulgence without feeling guilty, while yet obtaining long-term, incredible benefits.
You may continue to enjoy your lifestyle, including dining out, entertaining, sipping on a glass of wine, and baking (and, yes, eating) a cake, secure in the knowledge that intermittent fasting will balance it all out and keep you looking and feeling amazing.
Pros of SuperFastDiet
SuperFastDiet is a program that helps you reduce belly fat quickly. Intermittent fasting improves hormone function, which aids in the loss of excess weight, and fasting for a short period of time raises your metabolic rate, allowing you to burn more calories.
These are the best weight loss programs on the market here in Australia at the moment! We will add more as we find good ones – so bookmark this article and check back regularly!