10 Best Luxury Boutique Hotels in Brisbane
There are some truly beautiful luxury hotels popping up in Brisbane.  In fact, I got to stay at The Emporium Hotel in Southbank just last week – and it was so swanky and beautiful!  Here are the 10 Best Luxury Boutique Hotels in Brisbane. 
Whether you are getting away for a dirty weekend, a romantic getaway or just want to spoil yourself – these hotels are the best of the best of best!
So here is our list of Luxury Boutique Hotels in Brisbane!
15 Best Hotels for a Dirty Weekend in Adelaide | Stay at Home Mum
More Reading:
Location: 130 William Street, Brisbane CBD
If you love old-school, history and opulence, then the Treasury Hotel is for you.  Adjacent to the casino, the hotel is located in the old Brisbane Treasury building, it has high ceilings, marble bathrooms, crisp linen and mansion-like decor.  The bedrooms are all enormous!
Plus everything in Brisbane is just a short walk away including QPAC, the casino and The Pancake Parlour.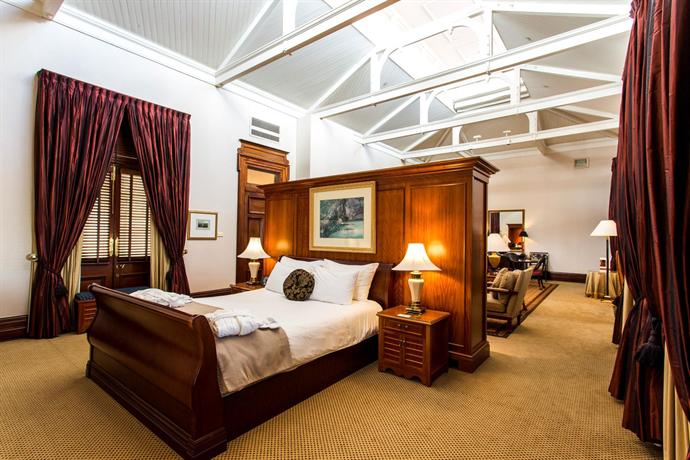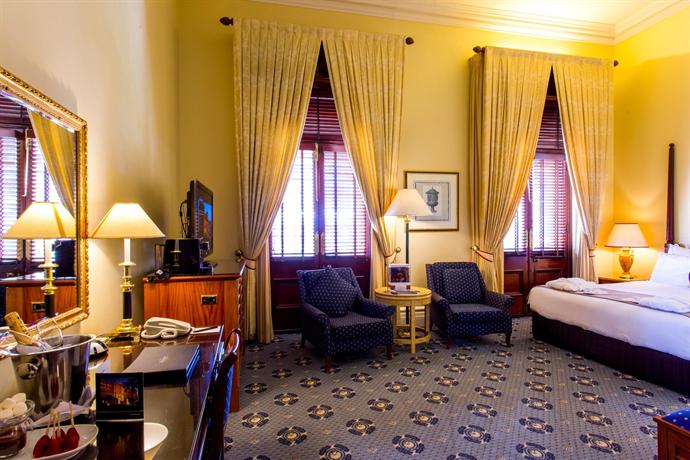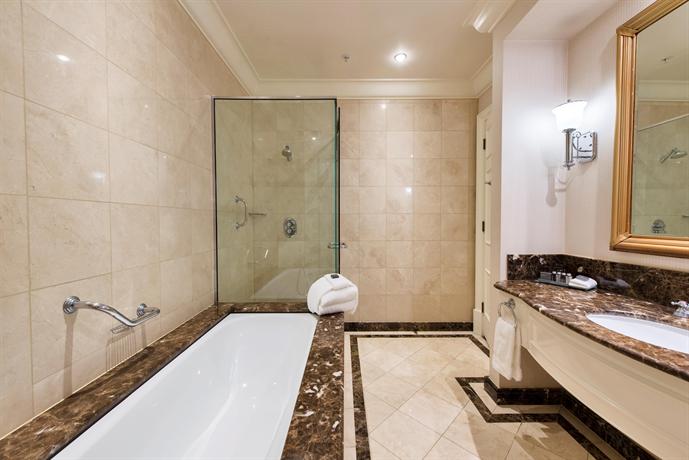 Location: 267 Grey Street, South Bank
Modern-day opulence and luxury.  The Emporium Hotel is pretty new (it opened in 2018) and it is swanky AF!  The rooms are next level – my room had one of those see-through bathrooms (you can turn the glass on and off – nothing kinky unless you want to leave the mirror on).
On level 21 you will find a spectacular, 23m infinity-edge pool and bar with magnificent views over South Bank Parklands, the Brisbane River, to the city and beyond. The coveted north easterly aspect will allow comfort and enjoyment morning to night, all year round.
"Exquisitely finished with handcrafted touches, each suite boasts the latest in-room automation and entertainment technology, inclusive of Bose audio systems and a high definition 55 inch mirror-finish television.
Most of the rooms overlook the Brisbane River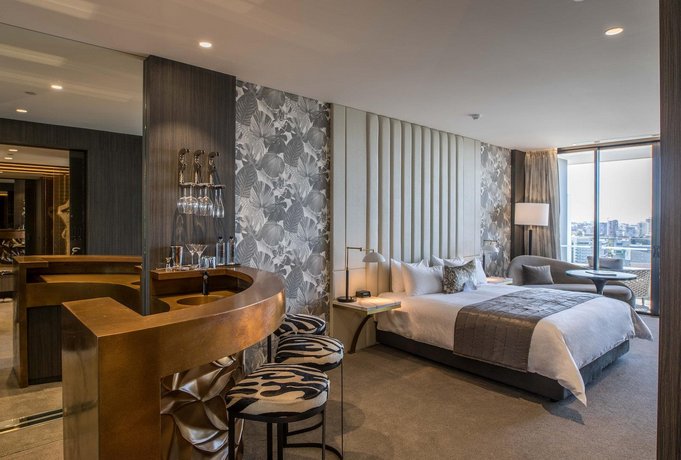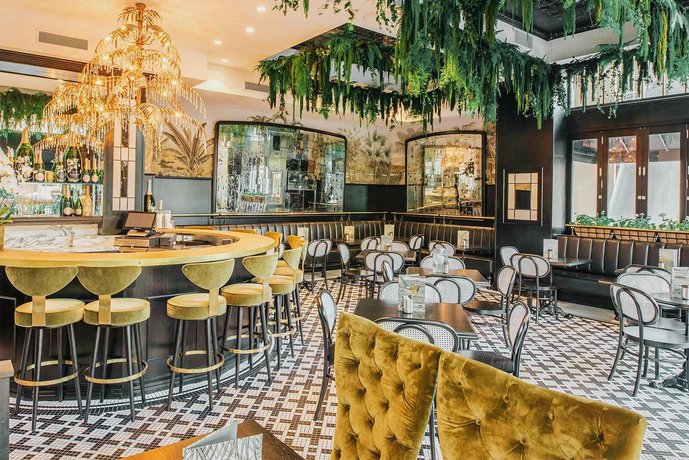 Location: 1000 Ann Street, Fortitude Valley, Brisbane Qld
Luxury modern accommodation in the heart of the party sector of Brisbane, Fortitude Valley. The hotel is modern and eclectic reflecting the culture of 'The Valley'.  All rooms have custom wallpaper, eccentric furniture and artwork by up and coming artists.
Located near fantastic shopping, restaurants and bars, it's the perfect stay for a couple of lovers!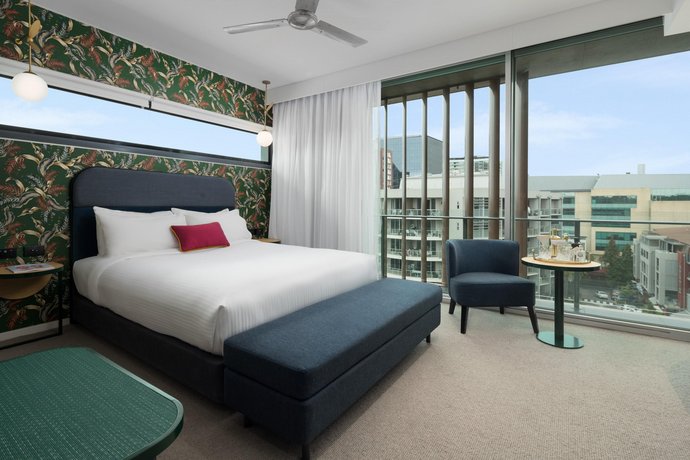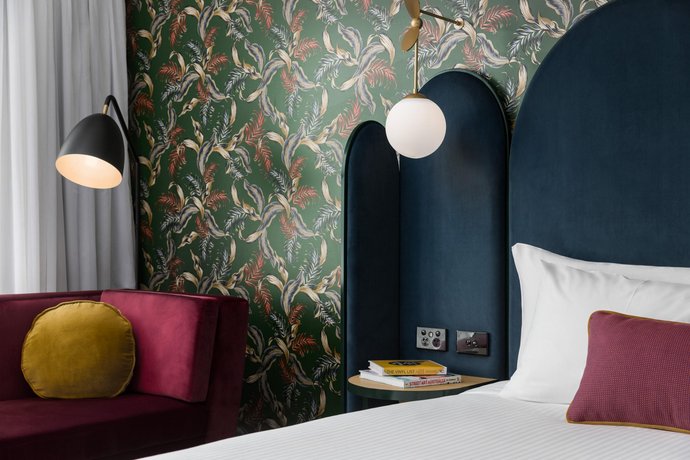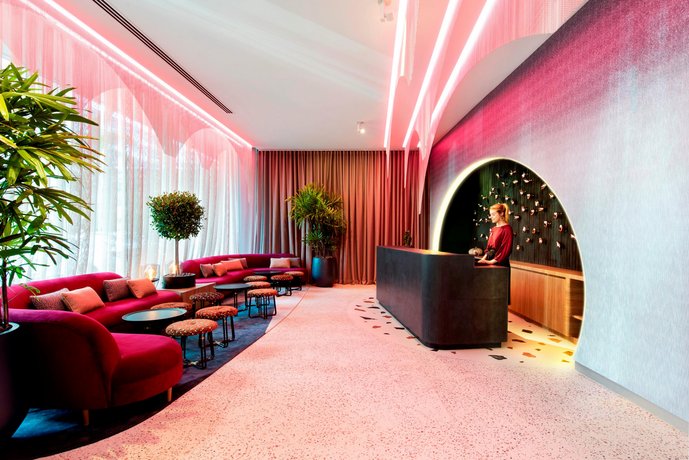 Location: 73 Wickham Terrace, Spring Hill, Brisbane
The eclectic, sophisticated and curious Ovolo Inchcolm in Wickham Terrace Brisbane CBD takes on a rock n roll design & is definitely one of the best hotels in Brisbane.
Once a private residence and medical practice, the building was first constructed in the 1930's, with this being the foundation to drive the artistic concept behind Ovolo Inchcolm. Think Gertrude Stein's Paris salon, where Hemingway, Fitzgerald, Picasso and Matisse would comfortably rub shoulders while sharing trailblazing ideas and indulging in gourmet food & wine.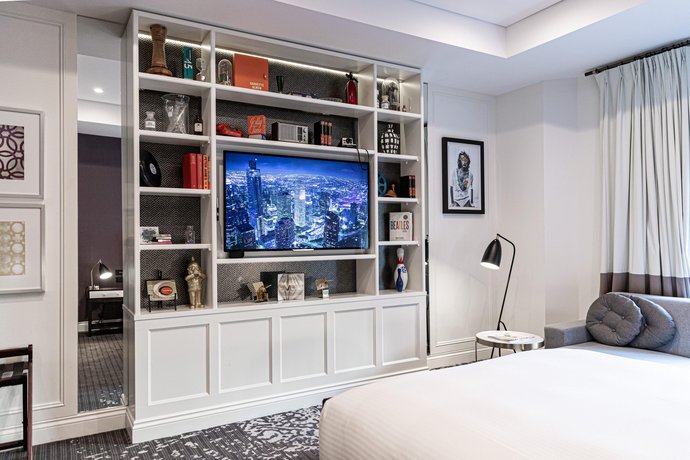 Location: 191 Brunswick Street, Fortitude Valley, Brisbane
Set in the heart of one of Brisbane's most vibrant and cosmopolitan entertainment precincts, Fortitude Valley, FV by Peppers has been rated one of the most romantic boutique hotels for couples in Brisbane.
All 40 rooms are small New York style apartments that have a kitchen and in-room dining area together with a private balcony.
The hotel has a private cinema, free Wifi, an outdoor heated pool, an in-house gym, valet parking and 24-hour reception.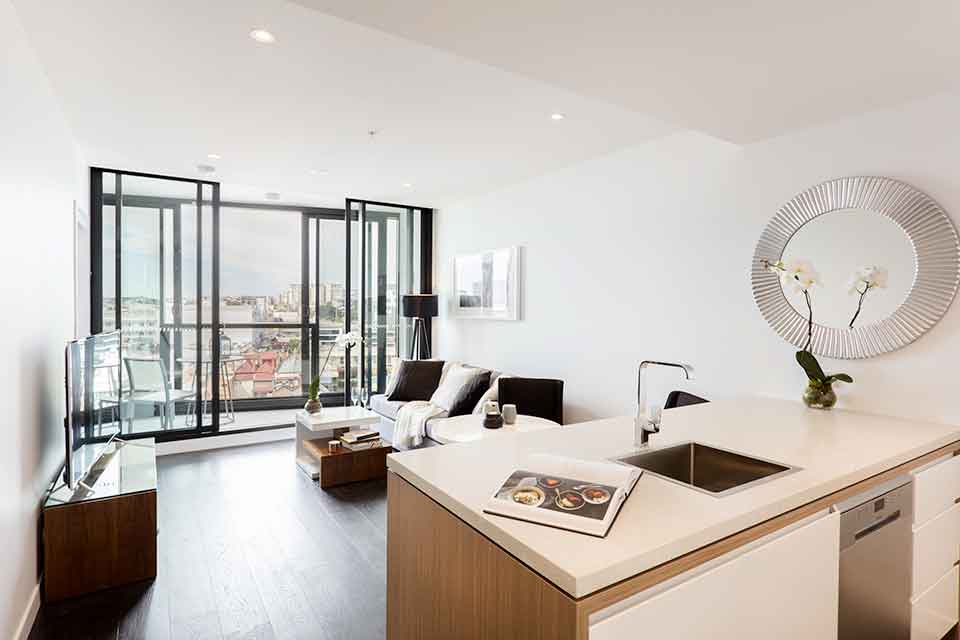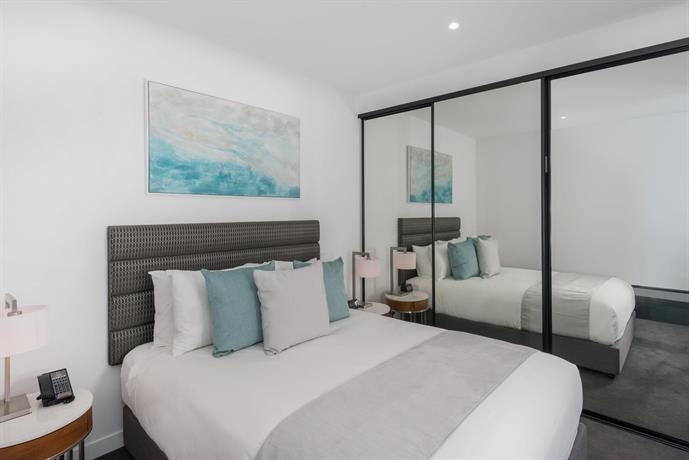 Location: 167 Albert Street, Brisbane CBD
Royal Albert Hotel is the heart and soul of Brisbane. It sits adjacent to the Queen Street Mall, at the epicentre of the shopping, entertainment and attractions of Brisbane city. The hotel is a historic building with a classic style and a history spanning 100 years. As a central base from which to experience the heart of the city, it is simply unmatched for the central location and convenient access to the Queen Street Mall, the Myer Centre, the Casino and all the other CBD attractions, shopping and adventures. Accommodation is classic in style and contemporary in facilities.
The deluxe rooms, suites and apartments give you room to breathe. Inside it is so quiet you can hear a pin drop. The outside stays outside. With management and staff, each guest becomes part of the family. The warmth is genuine and the service is caring.
Perfect for the more classic romantic couple!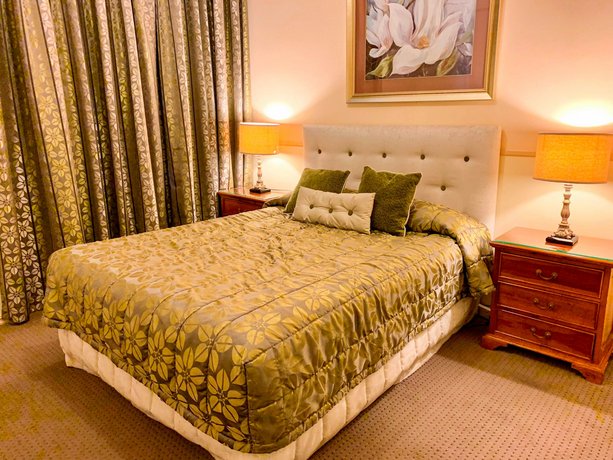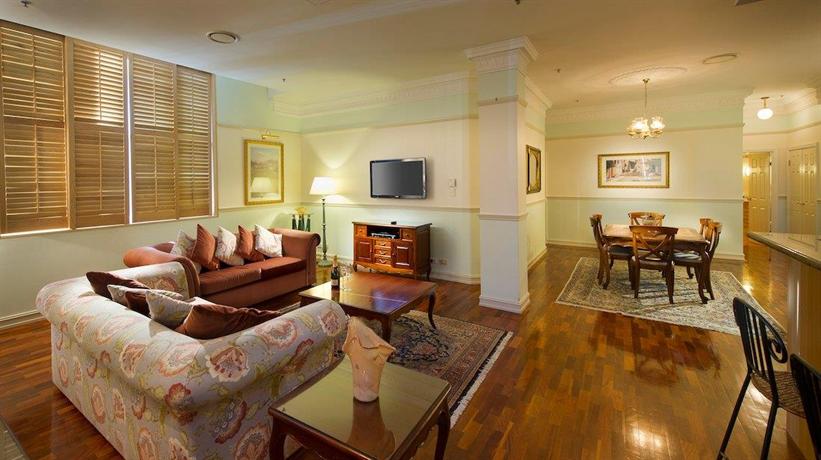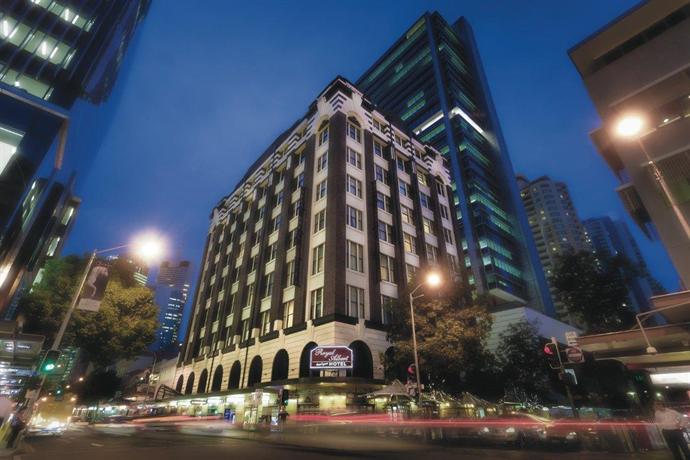 Location: 959 Ann Street, Newstead, Brisbane
Alex Perry Hotel & Apartments is where couture design meets playful intelligent style culminating in self-catering accommodation perfectly suited for the modern corporate and leisure traveller. Classic, yet edgy design, blended with modern technology and supported by friendly, professional service, ensures an A-List experience for each and every guest.
The hotel is located just a short walk from the Fortitude Valley Railway Station.  The hotel has a gym, a gorgeous rooftop terrace, an outdoor pool and the apartments have a kitchenette so you can use the hotel as the perfect base to explore Brisbane.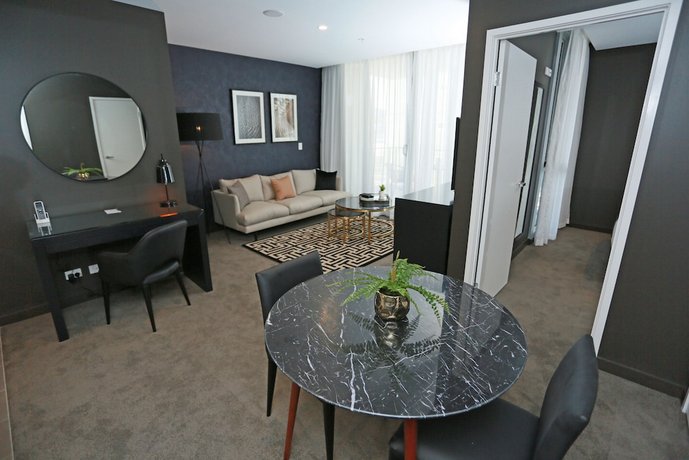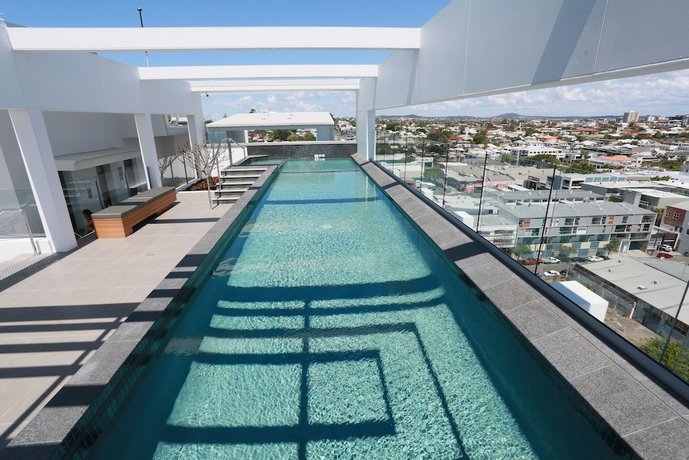 Location: 7 Staghorn Avenue, Surfers Paradise, Gold Coast
Now I have been a big fan of all QT Hotels for years – they are all just gorgeous – consistently gorgeous – and this one is no exception!
Set along a coastline with a reputation to shine, your Gold Coast hotel room serves up tranquillity with bursts of joy. It's popping with the right kinds of colours. Electric blue ocean and sunset golden hours. Luxurious lightness is designed with an energetic buzz. Isn't this what you deserve from your accommodation on the Gold Coast? A solid night's sleep and waking up in a gold-star glow.
Check in to the new luxury. QT Gold Coast is your glowing ticket to the epicentre of a cultural gold rush, taking a cool left-hander to stardom by way of music, fashion, food and art done the easy way. Along our famous poolside, a sun-kissed renaissance is blooming at QT GC, a paradise for more than the surfers. Coast into Baha cool and unexpected delights, drink and dine in the care of the true aficionados at Yamagen Japanese and remember when in doubt, meet us where the locals go.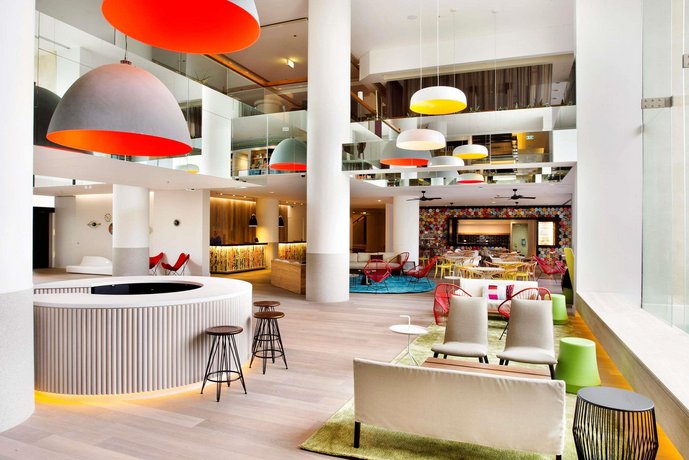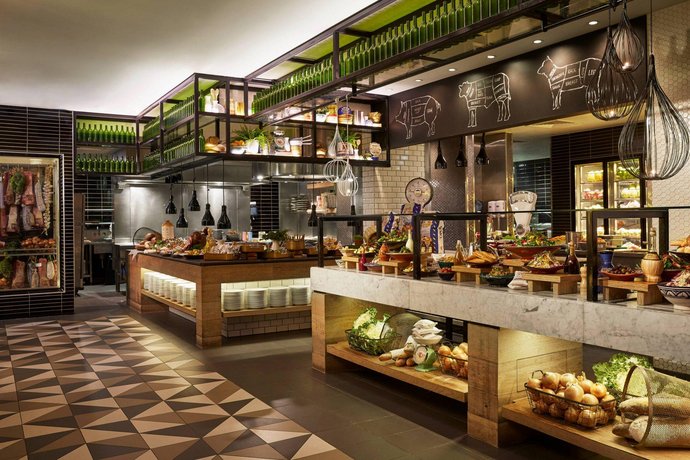 Location: 33 Caxton Street, Brisbane CBD
Located in the centre of Brisbane, the Gambaro Hotel is close to restaurants, the shopping precinct and entertainment venues.  The hotel has won numerous awards and features valet parking, a rooftop terrace and 24-hour room service.
The hotel is close to the Roma Street Railway Station (so super easy to get public transport to and from) and Suncorp Stadium is less than a five minute walk away.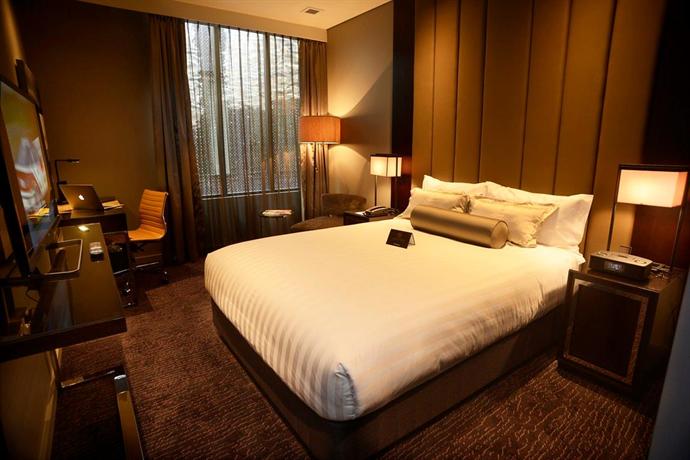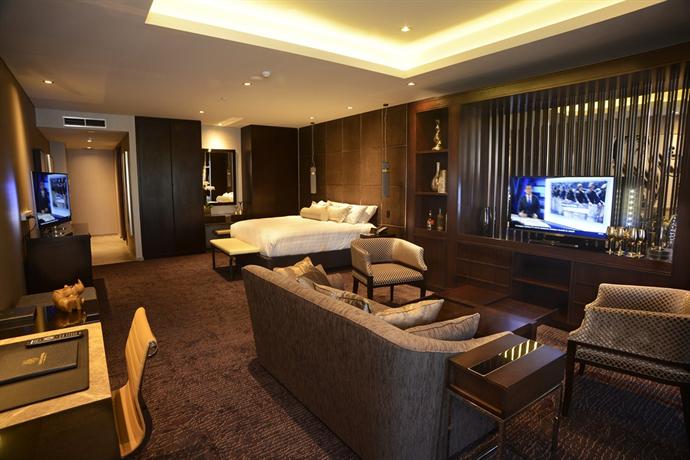 Location: 48 James Street, Fortitude Valley Qld 4006
If simple minimalist elegance is your cup of tea, The Calile Hotel in Fortitude Valley will be the best choice of a Brisbane Luxury Hotel. With deep soaking baths, designer toiletries, a rainfall showerhead and fluffy bathrobes, The Calile Hotel is the height of luxurious stays for an anniversary or a Dirty Weekend.
Where are you planning on staying for your next dirty weekend away in Brisbane?