Having trouble looking for cheap but thoughtful for the Christmas Stocking?
We've got you covered! Here's a massive list of gift ideas for possibly everyone you'll ever need to give a gift, too. And bonus, because we love you too much, nothing here is going to cost you more than $20. Totally not kidding!
Here are 100 Christmas Gifts Under $20!
Table of Contents:
1. Christmas Gifts for Kids Under $20
Melissa and Doug Truck Crayon Set
Crayons are always a great gift idea for kids, especially since this one comes in a truck case.
Bluey Paint Your Own Wooden Family Set
The kids are going to have lots of fun painting on the adorable Heeler family and getting to colour on their favourite characters. It comes in 8 colours, so much to choose from!
Bluey Bubble Stickers 3-Pack
The Bluey Bubble Stickers 3-Pack will be a great addition to your kid's stationaries or game time fun, so don't let them miss out!
DOCTOR WHO Clip on Book Light
Watch as your novel comes to life in the dead of night after you attach the Dalek to your book and adjust to your preference.
Micro Wooden Robot Puzzle
This Cubebot micro wooden cube robot will trigger your kid's inner ancient Japanese imagination!
Wooden Kaleidoscope

'
Toys like this one turn any outing to the park into a sci-fi extravaganza for the kiddos!
Building Blocks Cutlery Set
Any kid who loves legos will find these a delightful activity!
Melissa and Doug Jumbo Town Colouring Pad
Your children will learn about the places and people that make a district as they brighten up each scene on a mini-tour inside the town.
Magnetic Play Pirates Book
Working together and finding all the missing magnetic shapes to finalise each pirate expedition with your child.
Flamingo LED Bedroom Light
This tropical lamp has a soft glow and would look great in your living room, nursery, child's room, or anywhere else in your home.
Duo Light
For outdoor activities, working on your car, or keeping by your bedside, this light's magnetic bottom and pocket clip make it an ideal camping companion.
Schylling Tin Adventure Telescope
The Schylling Tin Adventure Telescope will get your little pirate ready for all kinds of imaginative adventures! Kids will love playing with this realistic-looking pirate's spyglass tin toy, which features an extendable arm and a realistic design.

Money Bank
Crafted to look like old-school handheld gaming consoles from high-quality ceramic materials. The saving game will be a lot more enjoyable, and it will be a treat for retro gaming fans as well!
Crystal Growing Kit
The Crystal Growing Kit is a fun way for kids to learn about chemistry and how crystals form. Everything you need is included in this amazing kit, so your kids can make real crystals while having a blast watching them grow and sparkle in front of their eyes.
Play-Doh Super Color Pack
The Play-Doh Super Color Pack includes 20 pots of varying-coloured Play-Doh, so your child may explore their inner artist. It's non-toxic, easy to mould, and quick to clean up, making Play-Doh an ideal toy for kids.
Pic Flip Card Game by Mattel
Challenge your child to a round of the Pic Flip Card Game and see how fast they can flip and match the cards.
Make Your Own Cute Unicorn
You can turn your child's playtime into a fantasy-filled workshop full of creativity by giving them access to all the materials they'll need to manufacture their own plush unicorn toy.
Grow Your Own Unicorn!
When your children open their brightly coloured package, they'll discover a candy-pink tree stump instead of a unicorn. However, if they submerge the stump in water, a unicorn will appear out of nowhere, as if by magic!
Board Game
Get your children engaged in the "original guessing game" you used to play when you were a kid! It has been upgraded with new functions and characters that are perfect for your little ones.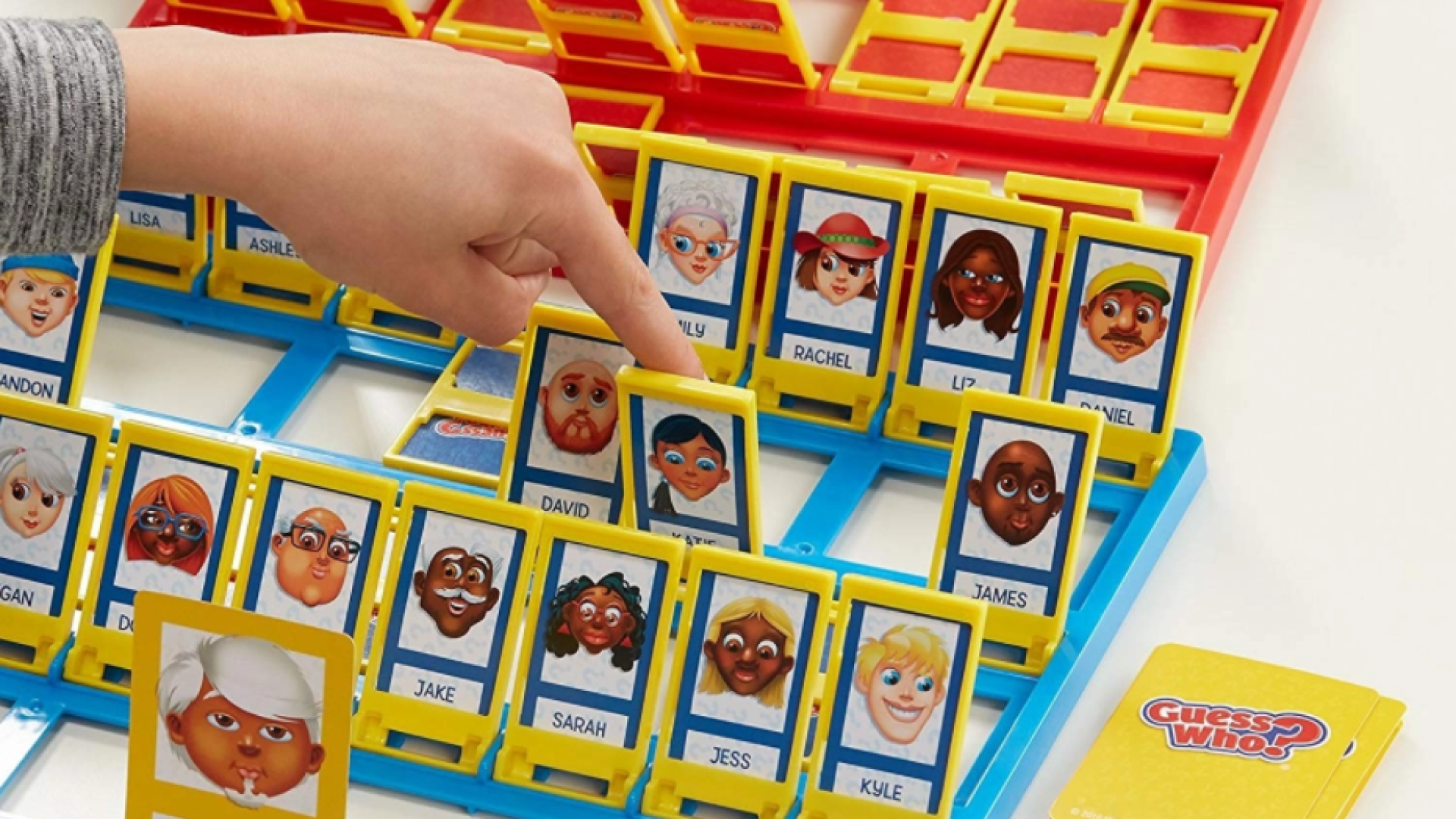 2. Gifts for Teenage Boys Under $20
Underwear
Designed with a sleek jacquard elastic waist and soft cotton fabric, these trunks fit snugly and come in a variety of trendy colours and prints. They'll be a hit with your son!
2500mah Power Bank
Why note drink and charge at the same time? This high-capacity, high-current power bank is excellent for all USB-powered devices because it's small and lightweight. Built for everyday usage— the Portable Power Bank 2500 (9Wh) gives you access to extra power whenever you need it!
Flash Drive
Play songs, store text messages, and transfer photos—the possibilities are endless when you organize and manage your files without depending on iTunes!
Tripod
This portable tripod is small and light enough to bring along on any journey, and the 360-degree ball head allows you to easily rotate your camera to obtain the best shots possible!
Aluminium Mouse Pad
The aluminum-metal mouse pad is compatible with all types of mice, including lasers, optical, and mechanical models, although it works best with wireless models.
Brut Men's Gift Pack 
Perfect gift choice for men who wants to stay clean and smell fresh all the time!
Uno Flip Double Sided Card Game
The competitive aspect of this Uno Flip Double Sided Card Game would make family bonding even more enjoyable. And oopsie! No quick-tempered allowed!
Boost Your Brain Puzzle Book
The Boost Your Brain Puzzle Book will help your child's brainpower improve! To help youngsters strengthen their brains while having fun, this book offers them 160 challenging problems to solve!
12 Metal Puzzles
This ingenious metal puzzle game will certainly strike boredom in anybody who desires a challenge. Isn't it obvious? But this game's difficulties will push your problem-solving abilities to the max while keeping it interesting!
Puzzle Time Cube Colour Square
A mind-blowing action-packed game of Puzzle Time Cube Colour Square. With their hands and brains occupied, it improves concentration, memory, and problem-solving abilities!
3. Gifts for Teenage Girls Under $20
Bling Purple Peace Journal
Allow your kid to write in style in their journal when you give them the Bling Purple Peace Journal to use!
Grow Your Own Boyfriend
Wish to avoid the hassle of courting, stupid inquiries and nagging from your mothers-in-law? Grow A Boyfriend is a solution! Just add water and he'll blossom into the ideal guy for you!
Magical Moon Trinket Plate
Make a magical remark with this trinket tray. A crescent moon rises from the centre, ideal for storing your rings!
The Original Glowstars Glow 1000
The Original Glowstars Glow 1000 comes with a Zodiac Chart, as well as two big and four tiny sticker sheets. Let the stickers be exposed to light for a short period of time, then switch off the light to see how they glow!
Photo Pearls Bead Craft Set
Photo Pearls is a fun activity for youngsters where they may use photographs or drawings to create a pearl design. Choose a favourite picture, upload it to the app, and Photo Pearls generates a pattern for youngsters to finish!
MOR Cosmetics Belladonna Emporium Body Butter 50g
This smooth creamy product is combined with exotic trademark scents for an indulgent skin delight. You won't want to leave home without it for gifting or vacation!
Travel Glass Case
You want to protect your eyeglasses, but carrying around a case may be a hassle. It's especially important if you're someone who often dons them!
Alarm Clock
Who wouldn't want to wake up in this cutie alarm clock?! I'm my alarm would be this cute, I don't mind waking up early!
Wrist Watch
Meh! Wtvr! I'm gonna be late anyways— perfect for a friend who never arrived on time!
Perfume
Get irresistibly yummeeh with this aromatic fragrance!
Selfie Light
With this clip-on smartphone light, you'll always have the ideal lighting for your selfies! Simply attach the light to your smartphone and you're ready to take the ideal pouty selfie.
Plush Pug
This lively pug enjoys a good nap and is the ideal size for a cuddle companion. Like a genuine puppy dog, he will like going on excursions with you, but his favourite part of the day is bedtime!
MooGoo Lip Balm (Strawberry Tinted) 5g
You'll be licking your lips in no time after tasting the natural strawberry flavour, which is OK since it's completely edible!
Makeup Brushes
The instapop eye brush set is designed for applying eye makeup with a thick layer of coverage. Use to apply loose pigment shadows with a sweeping motion!
MCoBeauty The Beauty Edit Lip Lacquer Gift Set
These high-colour gloss provide a long-lasting vibrant colour to the lips. These glosses offer all-day hydration and colour for a beautiful pout!
This top
Wear this TOO RAD TO BE SAD TEE to spread the word! For a killer look, pair yours with their Snakeskin Skirt!
Olive One Piece
The Olive one-piece is a customized, hardware-free swimsuit.  It's a must-have summer swim staple with its squared-off neckline and low-plunging back!
4.

Gifts Under $20 for Mum
Manicare RapidDry Hair Turban
Made from high-quality microfibre. With its high absorption, the substance helps to prevent split ends, breakage and frizz in hair. A single size fits everyone!
Spascriptions Clay, Dead Sea Minerals & Charcoal Mask Pack
Be pore-free with SPAscriptions essentials!
Mum Off Duty Socks
Because dull socks are for boring people, and your mother is not one of them, they deserve these vibrant pink socks with gold glitter accents!
Good Morning F#ckers Mug
Speak your mind to those "f**kers," even if it's just till you've had your morning coffee!
Nak Care Balance Conditioner
Proteins that give body and volume to fine hair are included in this formula. Your mother will adore you even more!
Macadamia Natural Oil Luxurious Oil Infused Comb
Use in combination with Macadamia Luxurious Oil Treatment for best results in terms of nutrition and shine!
Wine Cooler Spill-Proof Sippy Cup
The double-walled insulation in this handy little vino container keeps your wine colder for longer, and the resealable top ensures that you won't spill a drop!
Sunnies
A fantastic deal on JS Eyewear's inexpensive sunglasses ensures you'll always have a pair on hand for any occasion!
Lovehoney Magic Bullet 10 Function Silver Bullet Vibrator
The Lovehoney Magic Bullet puts an orgasm powerhouse in your pocket. This bullet, which is cast in a sleek gunmetal grey, is equipped with 10 delectable features and takes you barreling towards the climax with military accuracy!
Lovehoney Wickedly Powerful Love Egg Vibrator
This dial-controlled vibrating love egg will spin the wheel of fate and even greater thrills. It's as simple as sliding the intensity to your desired strength with a single fingertip. You'll get that sumptuous eggstacy! 
Best. Mum. Ever. Top
SHE DESERVES THIS SHIRT!
Ferrero Rocher Chocolates
Give a Ferrero Rocher Cone as a memorable present! The luscious creamy centre, crisp wafer shell, and best chocolate and hazelnut bits will surely delight them.
Glasshouse A TAHAA AFFAIR Candle 60g
A portable sensory getaway in mini-size. With delicious caramel and coconut, it transports you to Tahaa's beaches!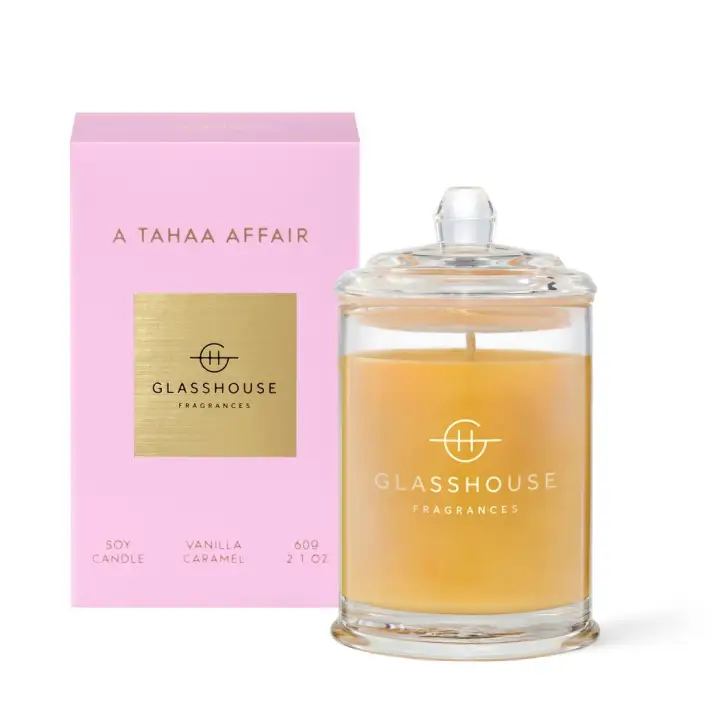 MOR Peony Blossom Eau De Parfum Perfumette 14.5ml
This beautiful perfumette comes in a stunning glass vase with a luxurious golden atomizer!
5.
Gifts Under $20 for Dad
Really Useful Coffee Mug
This handy coffee cup contains some odd but very valuable facts and formulae to assist you to handle any situation! Learn something new or keep knowledge handy!
"Thanks For Putting Up With My Sh#T" Milk Chocolate
This present is both cheeky and sweet, just like you!
Pizza
A convenient and tasty present will never get out of style!
Man Flu Survivor Mug
A wonderful present for the Man Flu Survivor in your life who defied the odds and got up. Give him a steaming mug of coffee as a token of your appreciation.
Libbey Dimple Beer Mug
A pint of beer isn't always enough. With the comfort of this Libbey Dimple Stein Beer Mug, you'll be ready for whatever your thirst may bring!
Founders Barrel-Aged Series Tumbler Glass
This glass is ideal for sipping Founders Imperial Stouts with style.
1881 Beard Oil 30ml
This beard oil has been precisely designed to help keep your beard smooth and manageable. Be prepared to have an irresistible and pleasant odour!
Beard Styler Kit
It includes everything you'll need to look your best wherever you go with the Beard Styler Facial Grooming Kit from Remington!
Sudoku Toilet Paper
If you know someone who can't get enough of the numbers game, help is on the way! Seriously. Sudoku toilet paper is the perfect solution for anybody who is secretly addicted to the game!
Sandal Socks
Confused? Uhh, me too!
Gift ideas for Everone Else:
This squeezable bottle was created for those who need to stay hydrated while moving at a fast pace. Perfect for our buddy who loves the outdoors!
A Rechargeable Handheld Fan is the ideal summer companion! This fan is rechargeable and has 3-speed options. It has desk base support so you can stay cool in any circumstance.
Vibrating Head Massager
Try having a loved one put it on top of you and then gently pull up and down to produce euphoria immediately followed by blissful relaxation.
Panda Heat/Cold Pack
If your lower back hurts, your shoulders ache, or you just want some soothing heat, you may use this warm plush Panda. A chilly night in the winter? Panda has you covered!
Fake News Stamp
Never again will you have to put up with FAKE NEWS! What your desk has been lacking is a large red self-inking stamp in this size. For phone bills, notes from colleagues, or even news stories that seem a little shady, try it out!
Grand Pawpaw Gift Set
A classic gift set for someone who wants to avoid glamorous set kits!
Soooo… there you go! Give your loved ones a gift that they will truly enjoy! They deserved it!
What stocking stuffers are you stocking up on this year?