For busy and uber tired mums, going to the gym could be the last thing on their minds. So lets checkout what online fitness programs there are…
Are you looking for a workout program that fits your busy lifestyle? Mums, we know how busy you are. It seems like there's never enough time in the day to get everything done. Exercising often falls by the wayside, right?
But what if we told you that some great online fitness programs can help you fit a workout into your busy schedule? These programs will help you get in shape, even if you don't have time to visit a gym.
Read on for our list of 15 of the best online fitness programs for busy mums!
Factors to consider in choosing an online fitness program
There are so many online fitness programs to choose from. How do you know which one is right for you? Not every program is equal – some are more intense than others, some focus on cardio while others are strength-based, and also, others offer a mix of both.
So how do you find the best program for your busy needs and preferences? Here are a few tips to help you get started.
Your Fitness Goals: Different goals require unique exercises. So you need to ask yourself what your final result will be. Whether its weight loss or toning for a sporting event, the plan depends on how far away from achieving this goal.
Your schedule: If you find that your schedule is already full, it's best not to implement a 5-day exercise plan. The stress of doing intense workouts every week could affect both the goals and integrity on time table for success. Make sure they're realistic enough to follow.
Class programs: Online workout programs offer everything from cardio and strength training to dance and yoga classes. Some people like programs integrating recipes and guided meditations, while others want messages about self-empowerment.
Program format: Are you interested in live stream, on-demand, or pre-recorded classes? Does the group or your trainer meet that work with your schedule?
Exercise level: Most platforms have classes that range from low intensity, beginner-level workouts, up to high-intensity exercises. Make sure any program you choose offers different types and levels so it can meet whatever fitness level is right for YOU – no matter how busy life gets.
Trainers and fitness experts: You want a program that is well-structured and led by experienced trainers. The instructors in these classes should be inspiring. They must provide informative feedback on technique and energetic instruction. Look out for programs with experts who will guide your way through an effective workout.
Costs, subscriptions, and pricing plans: Is there a free trial so you can see if it works for your needs? Will you be stuck with them longer than necessary because their contracts don't allow you to cancel early? How much does monthly pricing cost and what's included in the price?
Progress tracking: It's important to have metrics in place that allow you to track your progress and identify any issues with diet or exercise. This is a great way to make sure you're on the right track and help keep pushing when things get tough.
Nutrition or diet programs: If you want to make a transformation and get in shape, then it's time for some nutrition guidance. Find out if your fitness program includes nutrition, meal plans, and recipes. Getting the right training plan paired with nutrition guidelines is essential for achieving your goals. You need to know if it will provide personalized guidance and what type of diet you should follow to reach them.
Whether you're looking for a rigorous workout that leaves your muscles pumped, or spicing up your dance card, we've got what's right for everyone. Check out these 15 best online workout programs today!
Offers a FREE 30 day trial
Monthly subscription cost $24.99/month
Why not have a workout streamed to your home? The Les Mills on Demand service is there for you, with thousands of classes from different trainers. You'll find everything ranging in time and style – HIIT to yoga.
What's included in the subscription:
BodyCombat
BodyPump
BodyBalance
BodyAttack
BodyStep
Core Conditioning
Dance Fitness (Sh'Bam)
RPM Indoor Cycling
Grit (HIIT)
Sprint (HIIT Cycling)
Ballet-Inspired Training (Barre)
The Trip
This online fitness program has everything you need to stay fit and healthy, no matter where you are. You can stream all workouts on your phone, tablet, or computer and never miss out. They have workout plans worth following from 3 to 12 weeks.
This user-friendly app can stream on up to three devices at once. This is great for many members of your family who want access without having an internet connection. Downloading exercises also work if there's no WiFi or cellular data available.
Les Mills offers new users a 30-day free trial, giving you enough time to check out everything before committing. The monthly subscription costs AUD24.99.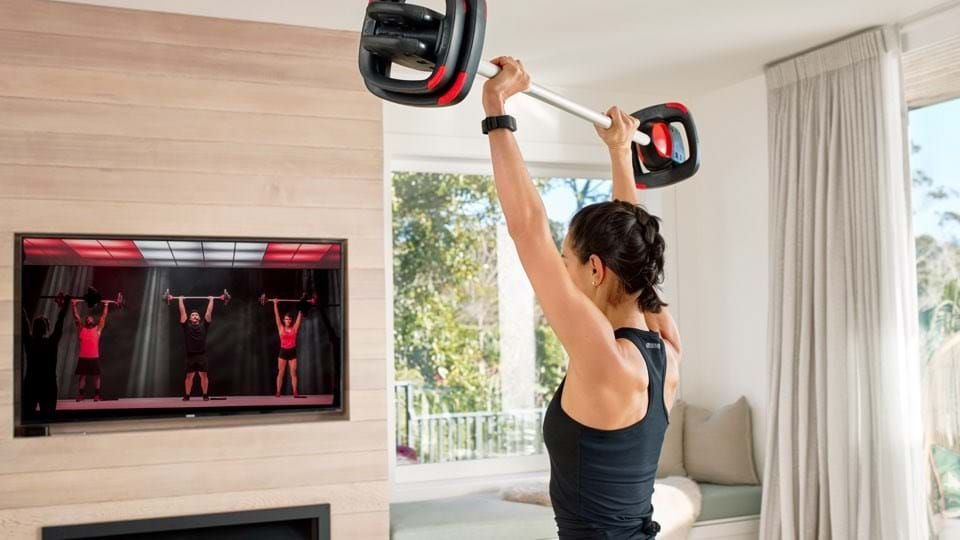 2. Sweat by Kayla Itsines
Price: US $19/month or US $119 for a Yearly Subscription
Sign up for a FREE 7 day trial
Sweat is a favorite among women who are looking for workouts done from home. The person behind the Sweat App? Kayla Itsines – an Australian personal trainer known all around the world because of her eBook "Bikini Body Guide" which helps you lose weight in record time.
What's included:
Barre with Britany
BBG (Bikini Body Guide) – Stronger, Zero Equipment
Body and Mind (BAM)
BUILD
FIERCE – Zero Equipment, FIERCE at Home
High-Intensity Strength
Kayla's Post-Pregnancy
Lifting at Home
PWR (Power) – Zero Equipment, at Home, Post-Pregnancy
Yoga with Ania, Phyllicia
The program is for people who have busy work schedules. There are also quick workouts 15-20 minutes long you can do in between longer sessions if time isn't available throughout your schedule.
The program also has a meal plan where you can choose to eat a specially selected diet based on your preference. The food plan is simple to follow with photos, so you'll know what it looks like at the end.
Busy mums might try the SWEAT app for a month for USD19 or US119 dollars annually!
3. The Tracey Anderson Method
This method is no less created by Tracy Anderson, an instructor who has developed a unique workout method that's launched her into the Hollywood world of fitness.
The workouts aim at getting you long and lean like a dancer. The method focuses on repetitive movements, lots of reps with light weights to fatigue your muscles – it's all about working out!
What's included:
Start (Low-impact workouts)
Fundamental (Intermediate workouts)
Attain (Advanced workouts)
Cardio
Multitask (Cardio + Muscular Workouts)
15-minute Target Workouts
In the main studio sessions, she posts online blend of Pilates and Barre-style exercises. This mix is for increased effectiveness in building muscle while toning down bulkiness around vital joints like knees or elbows. It also helps improve posture, too.
With her dance-inspired workouts, celebrity fitness trainer Tracy Anderson is offering busy mums an opportunity to work out despite their hectic schedules. The idea behind these live streaming sessions is combining cardio with muscle structure training in 30 minutes each! The cost of the program is USD90 per month.
4. Walk at Home by Leslie Sansone
Monthly Subscription is $4.99/month
Yearly Subscription is $49.99
The Leslie Sansone workouts are a great way to get your whole body working hard. You can do them at home or on the go, and they're designed for many fitness levels because there's something in each session that will suit anyone who wants an intense full-body workout.
What's included:
Cardio and aerobics
Walk, Run and Lift
PowerWalks
Strength training
Resistance training
HIIT Workouts
Diet plan
Walking is the major form of exercise in this app, but it also offers other forms, like strength training and abs. The workouts are for beginners and advanced users with different levels, depending on their preferences or needs.
They're not too intense, so someone who just started won't get overwhelmed by them. You can exercise and view these video clips anywhere because there's no need to set up anything.
Also, the Walk Away the Pounds diet plan by Leslie Sansone offers guidance for what foods one should avoid and how much protein or fat we need in our lives.
With the app, you can get started with a monthly subscription of USD4.99, and a yearly subscription of US49.99.
5. Peloton
Offers a free 30 day trial
Monthly membership is US$39.99 per month
The Peleton fitness app is a comprehensive guide for all your workout needs. You can find treadmill workouts, bodyweight exercises, and bootcamp programs as well. If you're looking to get outside on a run or take up yoga this year, then there's something in Peleton that will suit every lifestyle ambition.
What's included:
• Full body and targeted workouts
• Pilates
• Barre
• Yoga
• Cardio
• HIIT
• Meditation
• Cycling
• Tread and bike Bootcamp
• And more
There are live-streamed classes through their available tutorials that integrate seamlessly into other devices like iOS, Android, etc. Classes last about 20 minutes to an hour-long. You can use the stack feature through web, bike, or tread to create your multi-class workout and sync the app there.
New users can join the program with a 30-day trial period. After that, you will pay USD12.99 per month if it's still worth your while. The Peloton All-Access membership, which provides exclusive access via bike or treads ownership, is available at USD39.99.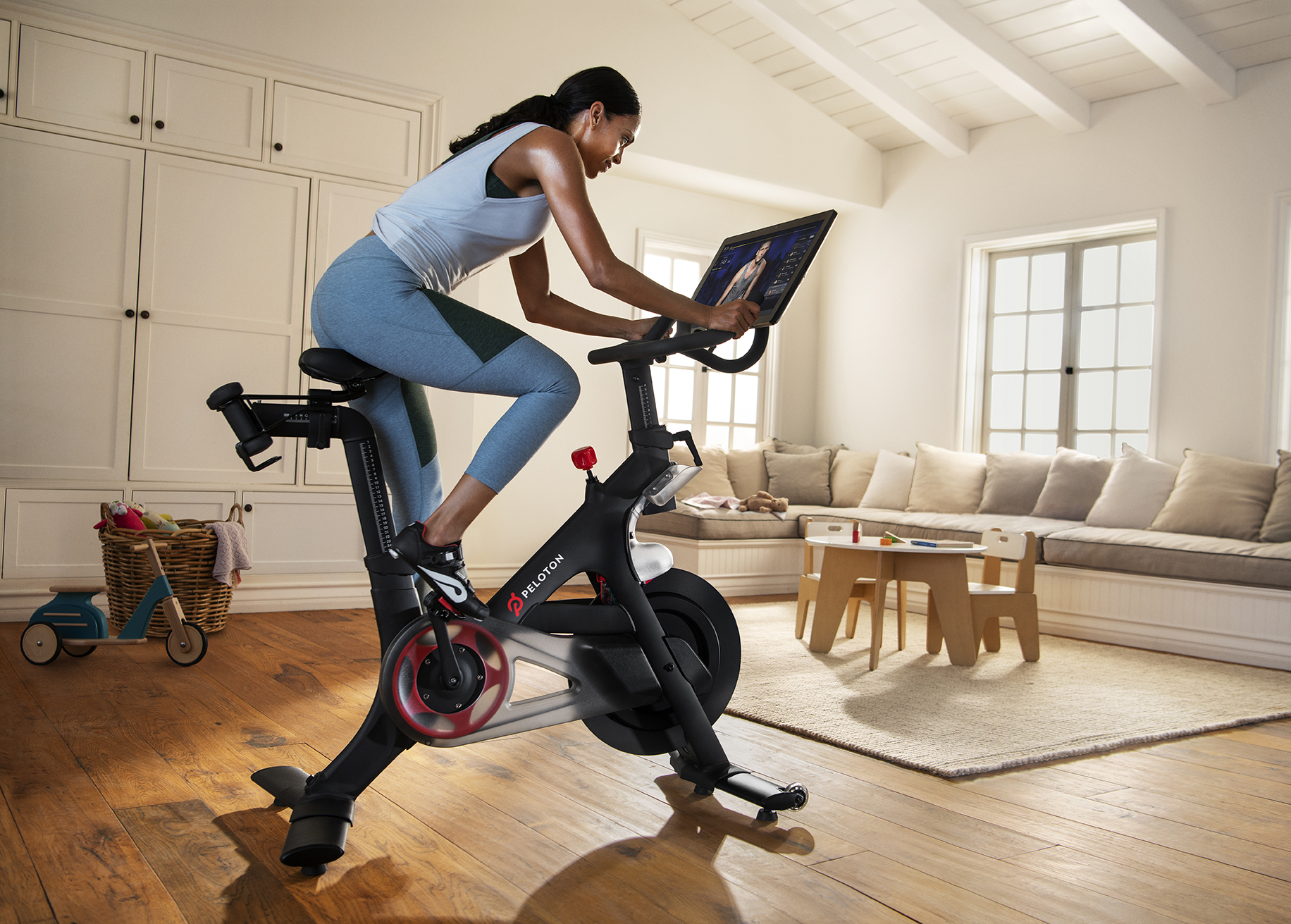 6. Jazzercise
Monthly Subscription is US$19.9
Jazzercise is an exciting, calorie-burning form of exercise that combines dance with resistance training. You can burn up to 600 calories in one 60 minutes of Jazzercise class, depending on your weight.
What's included:
Dance Mix
Express
Flip Fusion
Interval Dance Mix
Low Impact Exercises
Strike
Strength Training
Whether you're a beginner or an expert, there is something for everyone with Jazzercise on Demand. You can choose from different workouts that range anywhere between 10-40 minutes and focus on either certain muscle groups or use your strength training with equipment.
You can get a one-month subscription to the streaming fitness site for USD19.99, and have access to dozens of classes, including dance workouts. For newly registered users, you can expect a 14-day trial before the program charged you the fee.
Viewing Jazzercise on Demand is easy, whether you do it through your laptop or tablet. You can also download the app for Apple iOS 9 and higher than well as Android 4+. There's even an audio version of this program so all can listen from home!
Monthly Membership $59.00
Basically, the 28 By Sam Wood Program is following the diet plan they layout for you, and each day a new workout video is released which is easy to follow. Each workout is 28 minutes long (hence the name) and you can choose the exercise that fits your lifestyle the most. You get access to nutrition coaches and a mindfulness program – so not just good for your body – but your brain gets a workout too.
Some of the workouts inlcude HIIT, yoga and pilates and they offer five different fitness levels, so you can start slow and work your way up as you get fitter!
How Much Does 28 By Sam Wood Cost?
28 By Sam Wood has two different plans, one-month membership for just $59, or you save when signing up for a 3-month membership at $49 per month. As far as online programs go, this one is quite affordable compared to the others.
Once you are signed up you also have access to the 28 By Same Wood Facebook Group where you can speak to others doing the program. The group currently has over 20,000 members.
He always looks so… smug..
More Reading: List of the Best Weight Loss Shake Options in Australia
30 Day Subscription is $47
Joy McClymont is a rural Queenslander that runs an online fitness program aimed at anyone – anywhere!  I got to meet Joy in person at one of the Agforce Meetings and she is so LOVELY – you will instantly fall in love with her natural and easy way. She runs her global empire from her family's remote western Queensland sheep and cattle station and has a fun, informative style that is very natural and un-threatening.
Joy has a series of fitness programs available online anywhere!  Tell her I sent you!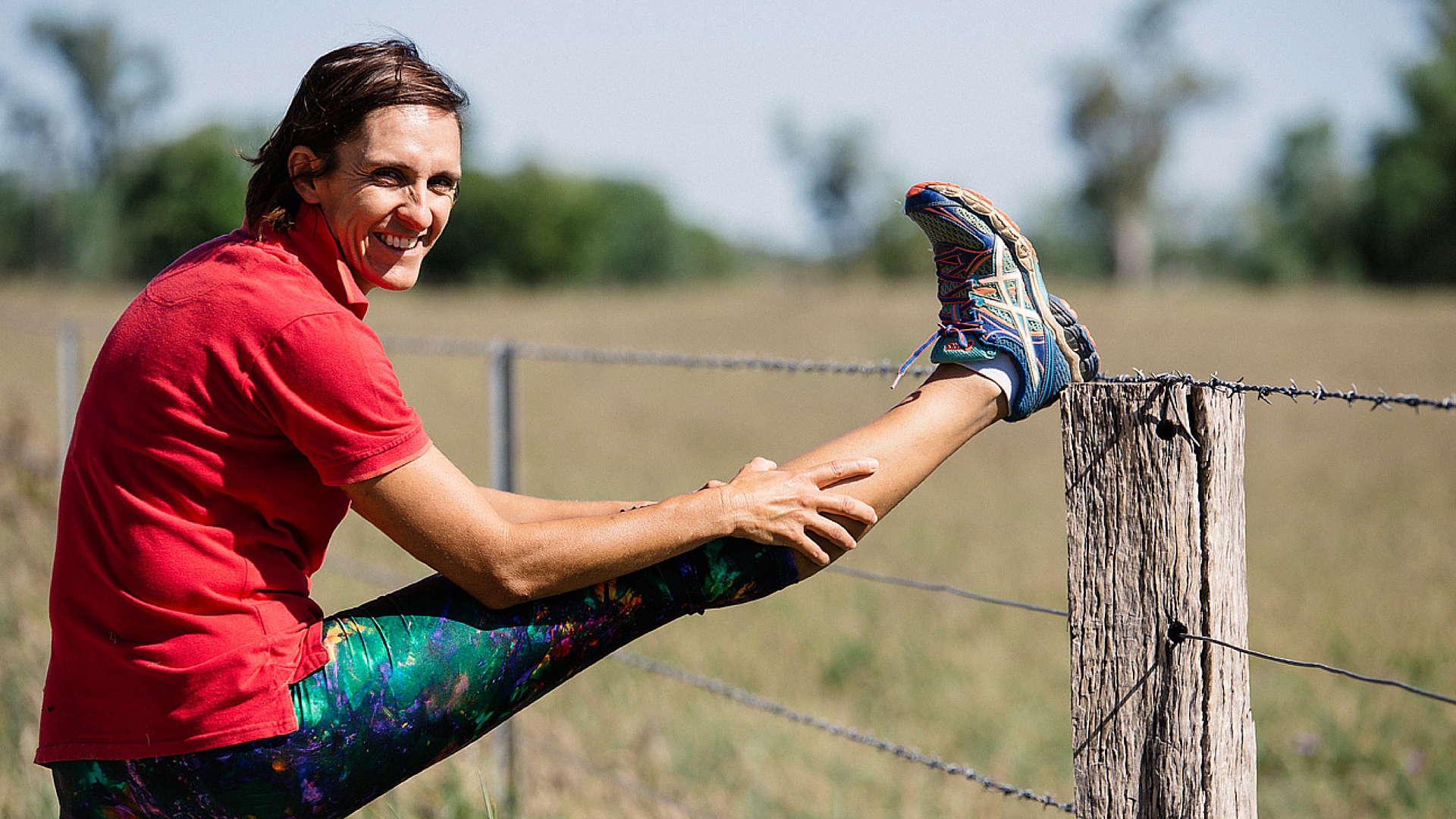 Cost is $45/month or $229 every two years
I've known Rhian Allen (no relation) for years as we started our businesses online around the same time.  She has really done well and The Healthy Mummy is now a juggernaut.  The Healthy Mummy has loads of ways for Mum's to get healthy and fit (even when pregnant or if they are breastfeeding). They offer Apps, recipes, smoothies, cookbooks and online challenges.
They currently have a 28 Day Weight Loss Challenge to join too.
Pricing:
The Healthy Mummy App is $45 per month or $229 every two years.
The Smoothies are $56.95 each
They also offer Starter Boxes ($276.75)
Healthy Mummy Discounts: 
10% OFFExtra 10% OFF Storewide + upto 85% OFF program
Extra 10% OFF Storewide + upto 85% OFF program
Extra 10% OFF Storewide + upto 85% OFF program Show Less
They now offer After Pay.
More Reading: Krystals Jenny Craig Weight Loss Journey
More Reading: 10 Bad Habits That Sabotage Your Weight Loss Goals
Offers a FREE 30 Day Trial
Subscription is US$19.99 per month
BodyRock.tv is one site that has helped spark a fitness revolution in homes across Australia. It's where people can find workouts, diet tips, and even friends with similar goals. Whether you want quick exercises at-home gym, there's something here at BodyRock waiting just for you.
What's included:
HIIT
Toning and Stretching
Strength training
Cardio
Target exercises
Equipment exercises
All-level Bootcamp
The combo of 12-minute high-intensity interval training and bodyweight exercises is for busy mums. These types of short, but rigorous workouts burn fat while boosting metabolism, increasing strength levels, and agility all at once. Also, you won't ever get bored thanks due to 600+ different routines available.
They have free exercise videos on YouTube, but the subscription plan (all-access) starts at USD19.99. But, no sweat (pun intended)! The fitness program guarantees new users to access the plans with a 30-day free trial.
They post regularly diet and health tips on the site. Mums can take a challenge to improve their health by following these recommendations.
Basic Subscription Starts from US$10.99 per month
Don't let their plain website fool you!
What's better than one great workout? Over 210 full-length exercise videos from Workouts on Demand! Now you can take every favorite class through online videos at your own pace – whether it be 5 minutes or 45 minutes.
Plus, live streams that allow viewers an interactive experience while they watch these instructors lead them through fresh new moves straight from the comfort of their home.
What's included:
Aerobics
Ball Workouts
Body sculpting and toning
Cardio
Indoor cycling
Low impact exercises
Kickboxing
Pilates
Yoga
You can get 55% off of your first month, before being charged USD10.99 per month for a basic membership plan afterward. The Value Plus membership starts at USD11.99.
If you don't want to commit to their subscription plans, Workouts On Demand is the best place to find free online exercise videos. One time you might see Cardio Kickboxing, next it might be dance cardio. Who knows?
workoutsondemand.com
12. Krave Fitness
Pricing: One off live drop-in is US$6
VIP Membership is US$29.95/month or US$179/year
Krave Dance Fitness in New South Wales is the place to be if you want a great workout with some awesome moves that will make your heart pound and legs burn. Not only do they have classes for all levels, but there's also always something new waiting just around every corner.
What's included:
Dance Fit
Zumba
Personal training
You don't need any equipment for DanceFit classes. Consider bringing hand weights or barbell set to add more burn to your weight loss journey. Help improve cardio fitness by increasing heart rate variability while adding an extra element in strength training exercises such as bodyweight squats and deadlifts.
You don't have to worry about a thing because pricing starts at USD6 for onetime live drop-ins. Meanwhile, the VIP Membership comes at USD29.95 per month or USD179 a year, with many benefits. You can cancel your membership.
You can view your class sessions at a later time, no matter what device you are using. The online membership is perfect for busy mums and unable to make it into class on time. Or even miss them altogether because of an unfortunate situation like taking the bub to the doctor.
13. Net Fit Netball Skills
Price: US$9.99/month or $119.99 for an annual subscription
Everyone loves netball – and remember when you did at school how utterly fit you were? Well, now you can train 'netball fitness' at home. This unique workout uses a large rubber ball to provide a challenging and engaging fitness experience. Whether you're a beginner or an experienced exerciser, Net Fit Netball Skills can help you with that.
The company not only promotes netball in the local community, schools, and centres, but instils a healthy lifestyle for busy mums.
What's included:
Fitness workouts
Exercise videos and coaching
Fitness and coaching programs for children
Meditation and yoga
Recipes and meal guides
This app is perfect for anyone who wants to stay fit and healthy. It has over 400 different workouts, including high-intensity training videos that will help you lose weight fast.
The kid's section offers coaching programs so children can work on their sports skills while having fun with dance moves too. Subscription plans start at USD9.99 per month. Their annual plan is at USD119.99, but special offers for new users will let you pay UD59.99.
14. Map My Fitness
Monthly Subscription Plan $5.99/month
The full fitness app by Under Armour has over 800+ exercises to help you build the perfect workout routine. Log and track your progress with more detail, including logging load per set or rep completed to measure strength gains over time as well.
What's included:
Fitness goals
Your workout plan
GPS tracking
App integration with a fitness tracker
Nutrition and hydration management
Diet plans
With Map My Fitness, you can choose from a variety of activities, including running, swimming, cycling, and walking. You also have options for setting up automatic posting on Facebook or Twitter so you can share your workouts with friends.
The best part about this device? It records GPS data during each activity, giving users more insight into how and what they've accomplished. The Nutrition Section is a great way to track your diet and see progress. You can input data such as what foods you eat, how much weight you lost or gained.
The app is free, but it has a monthly subscription plan of USD5.99 if you plan to access the premium features of the app. MVP features include heart rate analysis, training plans, mobile coaching, live tracking, and interval training, among many others. The annual subscription plan comes at a low rate of USD29.99.
15. Burn360 by Susan Ohtake
Susan Ohtake did it again! We all know that women have different metabolism and hormone balance than men. This means their bodies react differently during exercise, requiring them not just to be more mindful about what they're eating but also how much activity they get daily.
Women have unique needs with fitness. That's why the BURN360 21-day Metabolic Reset program focuses on women, their hormones, and their metabolism.
The unique advantage? It's called "Metabolically Intense Training." They have scientifically proven this combination of techniques time after time to make you leaner than ever before while also giving your body strength training that will boost hormone production for overall wellness.
What's included:
21-day workout guides
Cardio and strength training
Resistance training
Weight training
BURN360 Metabolic Reset
EAT360 Nutrition Program – meal plans and recipes
3 bonus workout guides
The program includes workouts around 20 minutes long and doesn't require any equipment or machines. The type of cardio to perform differs from what you might be used to. It won't sore your muscle tone and will not cause repetitive stress injuries.
You can get an entire exercise and workout package for only $39.95. This one-time payment that's sure worth it in terms of benefits received from all these great routines!
Choose The Fitness Program that is Right for you!
We know that finding the time to exercise can be tough. But what if we told you their online fitness programs are specifically for busy mums? These programs allow you to work out at home and get in shape without having to spend any extra money on a gym membership.
If you're looking for a workout program that fits your busy lifestyle, look no further! We've compiled a list of the 15 best online fitness programs for busy mums. These programs help you get in shape at home, without having to sacrifice too much of your time. And remember, consistency is key with working out, so find a program that you can stick with.
Read More:
Have you tried any of these online fitness programs? How was it?
Share it with us!