Sometimes kids just need a little bit of a leg-up when it comes to schoolwork. And seeing tutors can be uber-expensive – why not look at some of the amazing free educational websites for kids that are available!
When you combine learning with fun – kids really excel!
More Reading Related To 20+ Educational Websites for Kids:
ABC Reading Eggs is a fun and educational website packed with activities designed to teach kids how to read and love reading. With more than 3,000 online books available, and a wide range of games and self-paced activities that adapt to each child's learning needs, ABC Reading Eggs is the perfect choice for kids eager to learn.
Whether your child is just starting or has already learned some basics and needs extra practice, ABC Reading Eggs offers the perfect mix of quality instruction, challenging content, and engaging games that will keep them coming back for more! So if you're looking for a fun and effective way to help your child learn to read, head on over to ABC Reading Eggs and start your child on their journey towards success today.
What we love about this educational website for kids:
Self-paced reading activities that are highly engaging for kids
Fun animation, characters, and songs to make it enjoyable
Completely interactive!
Has quizzes and rewards to keep kids motivated
Over 3,000 online books for young and avid readers
Progress reports for parents and home school teachers!
Monthly subscription: USD 9.99 with a 30-day free trial
The monthly subscription caters to up to four children. You'll also access Reading Eggs Junior, Reading Eggs Junior, Fast Phonics, Reading Eggspress, and Mathseeds. For just USD9.90 per month, your child will have access to over 3,000 e-books, 500+ printable worksheets, and the ability to track their progress as they learn to read.
Yearly subscription: USD 69.99 with a 30-day free trial
You'll get access to everything under the monthly subscription. Plus, your child gets to enrol in a 10-week Summer School!
ABC Reading Eggs is available on iOS App Store and Google Play.
Watch your favourite ABC Kids shows online!
ABC Kids Play is a free application from ABC Kids that allows you to explore, express, and enjoy. ABC Kids Play is a great selection of activities and games for preschoolers produced by the developers of the Play School and ABC Kids programs. It includes our most trusted and loved brands, including Play School, Giggle and Hoot, and Bananas in Pyjamas.
ABC Kids is a great educational website for children of all ages. They can watch original kids' shows online, play fun games and even do colouring. This educational website is packed full of fun content that will engage and delight kids of all ages. 
ABC Kids has something to offer everyone. With a range of original shows online and play-along games, kids get to test their creativity and problem-solving skills. And suppose your little ones need a break from screen time. In that case, they can also get lost in hours of colouring fun or enjoy an array of outdoor activities, all seamlessly integrated into the site. Whether you're looking for educational content to help your child get ahead or want to provide them with some good old-fashioned fun, ABC Kids is the perfect option!
What we love:
Watch your favourite kids' show online
Play 25+ fun and educational games
Colouring activity books, healthy cooking recipe sheets, outdoor activities, make-your-own toys, etc.
Listen to educational podcasts, songs, and playlists
Resources for early education teachers and parents
Price: Free
ABC Kids is available on iOS App Store and Google Play.
It's perfect for kids aged 3-9, as it covers all the core math skills they need to know. What's more, it also helps kids develop their problem-solving skills. And all of this is presented in a fun and motivating way, with plenty of positive reinforcement. In short, Mathseeds is an excellent option for kids who want to learn math in a fun and engaging way.
In a way, it's also a comprehensive online mathematics program for your child. With over 300 structured lessons, your child will be able to progress at their own pace and master key concepts. They'll have lots of fun, thanks to their cool avatars and pet collection. And with regular progress reports, you can monitor your child's progress and ensure they're on track.
What we love:
Varying activities carefully created for each grade level of mathematics
Repetition of lessons for reinforcement
Create your avatar
Collect pets at the end of each lesson
Collect golden acorns and certificates for each progress
Easy dashboard use for parents and teachers
Similar to ABC Reading Eggs – they are run by the same company!
Monthly subscription: USD 9.99 with a 30-day free trial
The monthly subscription caters to up to four children. You'll also access Reading Eggs Junior, Reading Eggs Junior, Fast Phonics, Reading Eggspress, and Mathseeds. For just USD9.90 per month, your child will have access to over 3,000 e-books, 500+ printable worksheets, and the ability to track their progress as they learn to read.
Yearly subscription: USD 69.99 with a 30-day free trial
You'll get access to everything under the monthly subscription. Plus, your child gets to enrol in a 10-week Summer School!
Twenty days of learning experiences can reinforce and sustain educational opportunities for kids when they are away from or unable to school. Scholastic Learn at Home is an excellent option for educational websites. It offers 20 days of themed, cross-curricular activities. Kids can read books and articles, watch videos, and do puzzles and games. The site also includes parent information and tips. And it's all free!
Scholastic Learn at Home offers a database of books and educational materials appropriate for different age groups. The website also includes tips for parents on using the resources effectively. In addition, Scholastic Learn at Home offers a variety of ways to search for educational materials, making it easy to find what you need.
What we love:
The Scholastic Learn at Home program is free for all students or those needing reinforcement learning.
The lessons are designed to help children learn fun and interactive.
There is a wide variety of topics covered, from math and science to language arts and social studies. They are aligned with state standards.
Parents and teachers can adapt the lessons to fit each child's individual learning needs and work on the tasks at their own pace.
Parents appreciate that they can access the materials anytime and track their child's progress online.
We love how the Scholastic Learn at Home program is free for all students.
Price: Free
Take home book: All resources are provided for free in the program. However, if some parents and groups wish to have a physical copy at home, they can buy a package at USD 35.93.
There are various reading programs and resources available in the main Scholastic App that can't be found in the Learn at Home program. You can access them for free.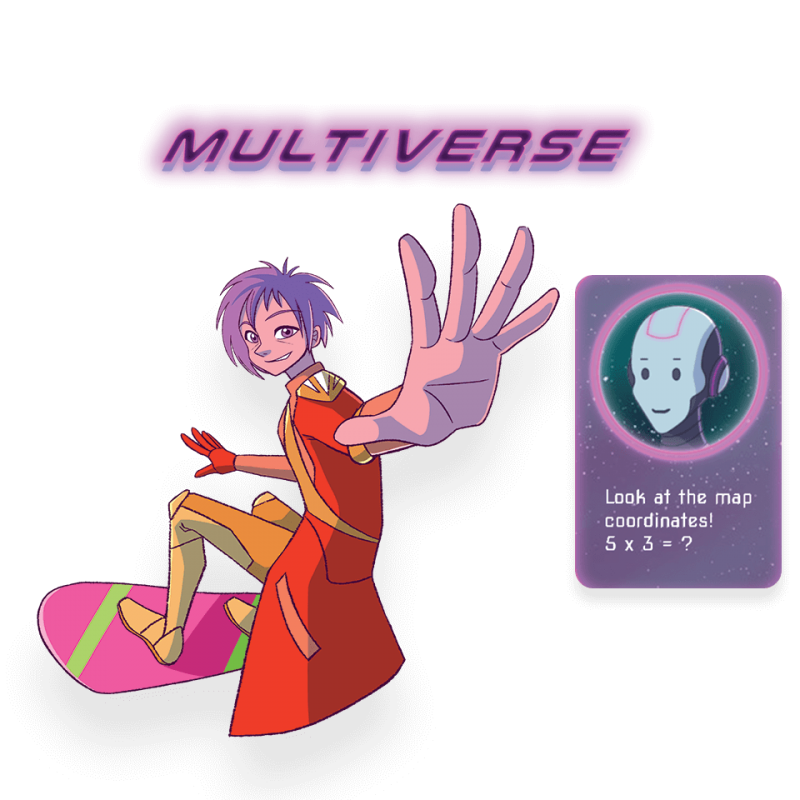 Engaging and motivating maths learning!
There are a lot of math educational websites out there, but Mathletics is one of the best. It's an excellent way for kids to learn math, and it's also very engaging. A solid curriculum means that kids will learn something, and the activities are fun and interactive. The website is continuously updated with new content, so kids will never get bored. The platform allows a math-designed curriculum for both parents at home (home school) and school.
Also, Mathletics is a gamified learning website that offers new activities and updated content regularly. The site features videos, printable eBooks, and a variety of other resources to help students learn math. In addition, the site offers a variety of tools to help teachers track student progress and customize the learning experience. 
What we love:
Excellent graphics and animations for kids to keep them engaged
Gamified learning to keep children motivated in learning math
Users can do course scheduling, planning, and customizing online 
Extensive printable works, eBooks, and activity videos (updated regularly) that kids will never be bored of
Supports the K-12 learning curriculum
It has an easy-to-use dashboard for data-driven results
Monthly Home-Use Subscription: There are various plans and pricing
Home use:
AUD 19.95 for a one-month-payment Mathletics Subscription – 1 child aboard (20% discount for each child with a max of 5 children);
AUD 59 for a one-time six-month-payment Mathletics Subscription – 1 child aboard (51% discount from original rate with a max of 5 children);
AUD 99 for an annual Mathletics Subscription – 1 child aboard (59% discount from original rate with a max of 5 children)
Plus, a two-day free trial of Mathletics and Spelldrome with access to all of its features for 1 child (20% discount with 2 or more children)
There are plenty of great ways to teach kids to read online. [email protected] is just one of them. The Department of Education of Queensland established the Learning at Home project. The goal is to help support families with young children by teaching them to read. Learning to read can be difficult for many children, but learning at home can offer an excellent way for young kids to read in a very relaxed environment.
Readers learn to read in the comfort of their own homes. Everything is printed and displayed educationally. In addition to learning to read online, readers have access to a library of themed ebooks to read. Reading can be carried out at home alone and can be beneficial for a lot of kids. The Learning at Home Learning Library provides an online educational resource for families to use together. They have created an entire interactive learning resource for children. [email protected] has also created downloadable educational printables and online games for kids to learn and play.
What we love:
[email protected] Australia provides activities, tips and other resources to help parents encourage their child's love of reading at home.
The program covers Prep to Year 3 and formative years.
Different types of printed materials such as eBooks with audiobooks are also available.
It's free, easy-to-use, evidence-based
It has resources suitable for any parent or carer with a primary school-aged child.
Comprehensive information about how parents and carers can help build their child's love of reading
Price: Free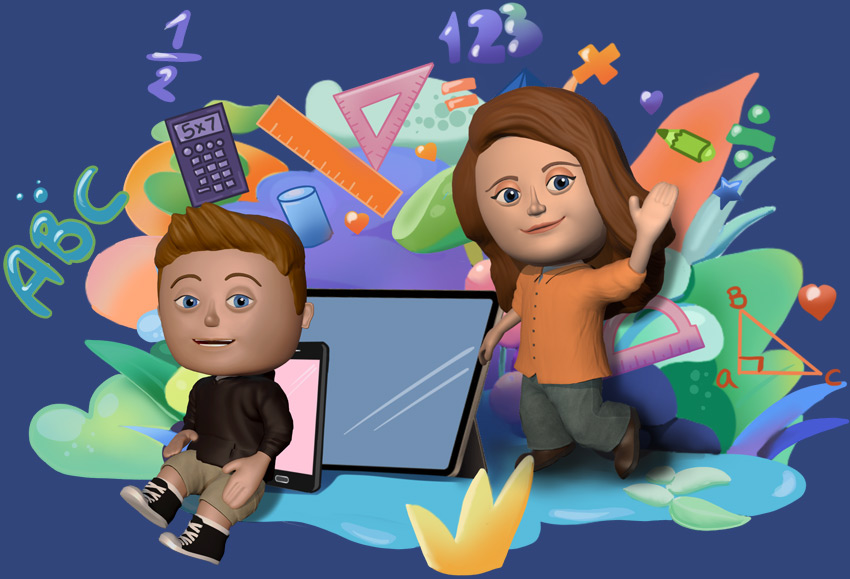 The Study Ladder is an online resource that helps parents and carers build their children's love of reading from home. Readers can access hundreds of child-friendly activities, games, videos and images on topics ranging from animals to science fiction, fairy tales to fantasy, and friendship to futuristic worlds! There are also fun facts about well-known authors, their books and the characters they created. 
Study Ladder Australia is a site that sets kids and adults up with homework projects to help them learn, learn to love learning and study at home. The site is well laid out and has instructions for completing homework exercises for multiple education grades. There are resources for reading, maths, science and vocabulary. These resources are suggested, but parents can modify them if they see more effective ways of teaching their children. 
What we love:
You can set your kids up with homework, read books about studies, and learn math and science in preparation for exams
Keep your kids in line by playing fun games that build up their study skills
Great reinforcement of learning for students 
Create fun quizzes specified for students and home learners
Fun and gamified earning courses and adventure
Affordable educational website for parents and schools
Price: Free for schools; USD 8.25 per month or USD 99 for one-time payment for home users and parents
Are you a homeschooler with kids in your care? Would you like to have children learn through games, games at home, or better yet, games that are educational, fun, and motivating? Established by the State Library of Western Australia, Busy Things can help you create that for your child at home. You'll be amazed to learn how beneficial it is. 
They have a set of games, quizzes, and materials designed to help kids learn everything from reading to mathematics, science and history and encourage them to exercise their minds. Busy Things also has printable materials and includes two games and some other online content.
What we love:
Expect free printable worksheets, interactive online math games, reading games, quizzes, etc.
Grouped by ages from 3 to 11
Fun games, graphics, and animations
Quite interactive and reinforces learning for students
Appreciated by younger ones as well
It's free!
Price: Free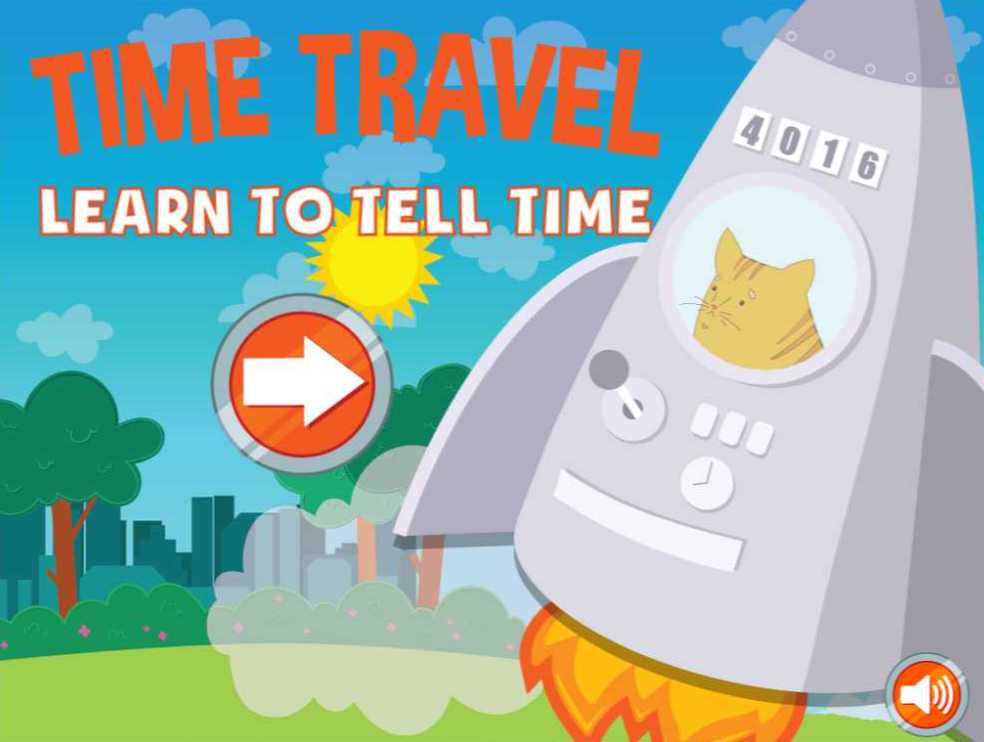 Smash Math Australia is a unique online educational resource for kids aged 4-12 years and their families. The website provides a truly comprehensive online learning, engaging and fun package with math videos and a series of interactive math games. The program is a flexible way for students to play from the outset. It, therefore, adds a learning impact to the traditional classroom experience.
Students and parents looking for something unique to add to their education programs and home learning libraries can now turn to Smash Math Australia, which was launched by a sure Mr D. For parents, Smash Math Australia provides an easy and fun way to introduce concepts and help children learn to love math at home. Students can learn math in a safe environment using games, videos, animations, and interactive learning exercises. They can learn in their way and at their own pace.
What we love:
Taking learning, adding interactive, fun videos and games, plus some music, and turning that into an educational program
Students learn a single formula, then later move on to the program and learn more advanced concepts like multiplication tables, graphs, calculus, geometry, etc.
Adapted to have more complex mathematical concepts in the future
Solid foundation
Interactive games for students of all ages
Simplicity
Price: USD 10 for 6 months
Funbrain is a virtual playground, educational centre and virtual library suitable for all ages, from kids to teens and adults alike. The virtual knowledge site offers educational videos, games, reading materials, flashcards, etc. Funbrain videos are interactive with educational play. And, it's all for free!
When teaching kids, it's essential to have something fun that they can enjoy at home while also teaching them suitable lessons. Funbrain provides that and a lot more. So if you're looking for a fun and interactive virtual library to boost reading and math skills, then Funbrain it is.
What we love:
Plenty of videos that teach various subjects, including writing, grammar, vocabulary, and others
Loads of puzzles with themes ranging from math to science.
Multi-step challenges that include visual, written, and math content.
Learn about math, reading, science, and history through interactive and fun visual media
Many videos with educational books are included
Kids can learn reading, writing, math, and more through free, educational games
Price: Free
Storyline Online is a free, award-winning children's literacy website that helps parents, caregivers, and teachers engage children in learning to read. With videos of actors reading some of the most popular children's books and stories, this website entertains kids while also teaching them to read. All content on Storyline Online is selected by the SAG-AFTRA Foundation's Daytime Emmy®-nominated and award-winning education experts.
Tired of the same old storytime? Storyline Online is an online book reading session for children, parents, and teachers globally. Get your favourite actor to choose a new book to read and discuss. Each book includes a supplemental curriculum that will help your child strengthen comprehension and verbal and written skills.
What we love:
Free educational website with supplementary resources
With each book, children will experience a captivating story while strengthening their comprehension and verbal and written skills.
Your favourite actor will read it to you!
The supplemental curriculum includes lesson plans, vocabulary sheets, quizzes, discussion questions, colouring pages and fun activities.
New book to read each month
Its foundation aims to give back to millions of kids worldwide.
Price: Free
12. Circle Time Fun
Circle Time Fun, various
Circle Time is a block time for fun and exciting activities of learning and mastering several things. It's a certain period in pre-school and early graders to get your child to engage in activities, learning, reading, etc., and interact with them as much as possible. Kindergarten teachers often implement circle time in the classroom to help their students learn new things and grow. 
Circle time is an activity that typically takes place at the beginning of each school day. It's a structured time when the kids sit in a circle and go around introducing themselves. In most cases, you will find pre-schoolers seated on the floor while they listen to their teacher read them a book or tell them what they can expect from circle time. Once this concludes, they begin rotating around in a clockwise motion until every child has introduced themselves to the group. 
What we love:
Conducting circle time for kids allows them to refocus after recess or any other break from learning activities.
It also reminds them that rules must be followed during class, so everyone feels comfortable speaking up and participating.
Teachers typically conduct circle time because it helps students feel safe and secure in an environment where everyone gets along.
This is also an excellent way for students to learn about one another and create lasting friendships.
This time can help children build social skills, encourage group participation, structure their class and make transitions smoother for both adults and children.
Circle time helps kids learn about sharing, listening, and being kind to others—essential values that will stick with them long after leaving the classroom.
Price: Various, but often free online
Circle Time Fun sites we love:
Starfall is a non-profit charity that aims to inspire children to read. It features an online library of educational activities that encourage reading by using educational games and fun learning activities. All of the items and games on the Starfall website are age-appropriate and designed for the "younger reader".
If you look at Starfall's home page, it starts with learning through fun. This website uses various illustrations and fun experiments for children to learn. Starfall offers webinars on learning mathematics, finding planets and learning about numbers. You can also find daily homework and printable letters.
What we love:
There are lots of fun activities and games to keep you engaged and help your child to learn faster.
A fun, colourful and engaging website
Designed to engage young minds in reading and learning by offering interactive and fun educational activities
Other educational resources include reading materials such as the online storybook, interactive science, games, and videos.
Perfect addition to the schooling curriculum for little learners
It comes with free activities (and paid ones, too!)
Price: Various plans and prices for a one-year membership
Home Membership for $35 per year 
Teacher Membership $70 per year (up to 6 students only) 
Classroom Membership $195 per year (small school or classroom)
School Membership $355 per year (for school campus)
Available on computers, tablets, and smartphones!
ABC Mouse is a subscription-based educational program for children. It aims at providing them with learning opportunities and stimulating their minds. The site has a variety of activities, games, and lessons that will keep your child's mind engaged and excited. Your child can explore various topics from arts to reading, math, science, and arts.
Expect 10 levels of learning adventure (Preschool to Year 2) with 850 lessons, over 10,000 individual learning activities, 450 reading materials, and loads of games, puzzles, and learning videos. It caters to pre-schoolers and school-aged children by helping them learn through fun games and interactive lessons delivered in ways they find interesting and entertaining.
What we love:
Helps prepare your child for school by developing their reading, writing, arithmetic and thinking skills
Ladderised program to help build their reading, math and science skills from pre-K to 2nd grade
Plenty of resource materials, activities, and lessons. Your child won't get bored!
Brings together resources, information, and activities to facilitate learning
Easy to read progress system
Tickets, rewards, and avatars!
Price: USD 12.99 per month with a 30-day free trial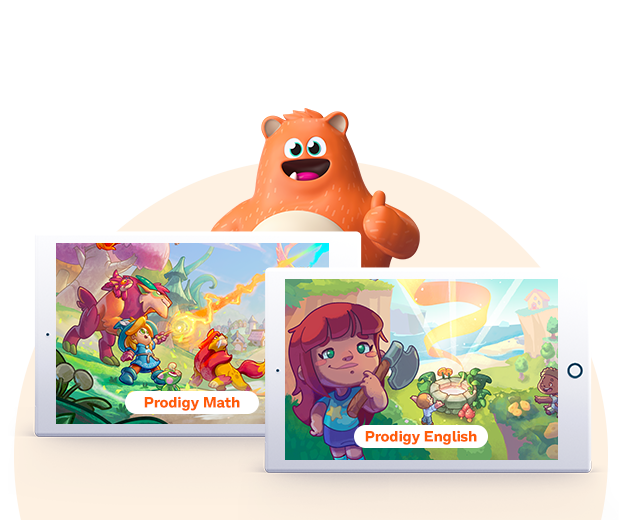 Prodigy is an educational website with many great learning games and videos for kids. The site covers many different subjects, from math to science to English. There are also lots of fun videos about things like history and grammar. In addition to games and videos, Prodigy has reading activities, word searches, and other interactive learning activities. It's a fun website that your child is sure to love.
Its strong point is a math learning web-based curriculum that teaches kids in an innovative yet exciting way. Through interactive and entertaining web-based math lessons, Prodigy transforms kids' lives. Educational games, math and English curricula, and videos can be enjoyed by young learners of all levels, from pre-schoolers to teenagers. As a result of accessing Prodigy online, young learners become confident and fluent.
What we love:
Fun and education inspire our children, give them real-life problems, and entertainingly teach them essential things.
Designed to be a game-based, adventure mode
A set of animated videos will inspire children
It provides a powerful, entertaining and interactive way to learn math and literacy.
Available on the Australian educational curriculum
Tons of offline resources and comes with over 1,500 teacher-made skills.
Price: Various plans and pricing are depending on the features
For parents: Prodigy Basic (free); Prodigy Level Up (USD 6.25/per month or USD 44/per year); and Prodigy Ultimate (USD 8.33/per month or USD 79/per year)
For students and teachers: Free
Premium Prodigy Math/English (Basic – free; Level UP – USD 6.25/month or USD 74.95/year; Ultimate – USD 8.33/month or USD 99.95/year)
Access Mars is an educational website that provides children with an engaging academic environment that takes them to Mars. It's a leading space-based virtual reality educational website that has been in development for several years. The Mars Curiosity Rover allows children to explore the red planet through a 3D replica of the Martian surface.
Everyone online can enjoy a guided tour of what the scientists see on Mars. A brief overview outlines the mission of the Curiosity rover and covers its spectacular 2012 landing. Users may also see Curiosity's landing site, Murray Buttes, Marias Pass, and Pahrump Hills, which are critical to NASA's Mars Science Laboratory project. Additionally, NASA will regularly update the rover's current location on lower Mt. Sharp to reflect the operation's progress. Users can zoom in on features of scientific importance, such as rock outcrops and mud fissures, at the first three sites.
What we love:
Virtual walkthrough of Mars!
3D replica of the red plant where we can zoom and discover
Learn more about Martian soil, rocks, and mud fissures
It's free!
More updates from NASA and the rover's location
Guided tour and walkthroughs' explanation
Price: Free
Cool Math 4 Kids is an online game that aims to help young kids hone their math skills. Some of the math activities include math games, brainteasers, quizzes, and printable math puzzles. All in all, Cool Math 4 Kids helps children explore and play math games and improve their understanding of math.
Cool Math 4 Kids is dedicated to helping children build math skills. It incorporates learning from both the math books and fun math games in an exciting way. It's also easy to use with great interactive games! Parents and teachers can find the most excellent math games, puzzles and educational books to help their kids become a math tank! 
What we love:
Encourage participation and fun in math.
The website contains loads of lessons in over five areas of math.
All the lessons are arranged into sections such as games, interactive games, puzzles, brainteasers, quizzes and more.
It's free to play interactive math games for kids.
Immersive online tools that are designed to engage students
Cool Math 4 Kids curriculum allows teachers to teach math in a fun, engaging way.
Price: Free
Brain Pop is an educational resource for thousands of children across Australia that helps them understand how learning gets accomplished and how simple lessons can be fun. Brain Pop is a unique interactive website for learning subjects like science, math, social studies, arts, reading vocabulary, languages, etc.
It is also ideal for teachers to use in their classrooms to teach a similar curriculum to students who may not have learned the same material at the school. One of the most exciting things about Brain Pop is that it uses intelligent learning practices that make it possible to transfer learning to students quickly and easily. Overall, the website provides children with printable quizzes and activities and fun and educational tools.
What we love:
Hundreds of topics are available aside from the ore subjects. Some topics include mindfulness; digital etiquette; and reduce, reuse, and recycling programs
Parents and teachers can create their quizzes!
Hundreds of comprehensive topics for young learners
It consists of professional and creative resources for teachers and parents.
Great educational database that serves children of different ages, backgrounds, and academic levels
Incorporates visuals and resources that build literacy skills. Many of these resources can be printed on a wide range of materials, making them great for writing, colouring, or cutting.
Price: There are different prices and plans for each educator:
For Families' Monthly Plan
For parents and reinforcement learning use, the plan starts at:
BrainPOP Jr. (Grades K-3) at USD 14.95
BrainPOP (Grades 3-8+) at USD 15.95
BrainPOP Combo at USD 19.95
For Families' Annual Plan
The annual plan starts at:
BrainPOP Jr. (Grades K-3) at USD 119
BrainPOP (Grades 3-8+) at USD 129
BrainPOP Combo at USD 159
For Homeschool Monthly Plan (up to 4 kids)
BrainPOP Jr. (Grades K-3) at USD 29.95
BrainPOP (Grades 3-8+) at USD 39.95
BrainPOP Combo at USD 49.95
For Homeschool Annual Plan
The annual plan starts at:
BrainPOP Jr. (Grades K-3) at USD 295
BrainPOP (Grades 3-8+) at USD 350
BrainPOP Combo at USD 430
Teachers' Annual Plan
For teachers, the plan starts at:
BrainPOP ELL (All ages) at USD 150
BrainPOP Español and BrainPOP Français (Grades 3-8+) at USD 170
BrainPOP Jr. (Grades K-3) at USD 175
BrainPOP (Grades 3-8+) at USD 230
Plans come with a 14-day trial!
Tons of scientific experiments and demonstrations stimulate the imagination of young ones and make learning enjoyable at Steve Spangler Science. Steve Spangler Science is dedicated to making science enjoyable and accessible to youngsters. They are now the country's foremost STEM (science, technology, engineering, and math) champions. They never lose sight of our overarching aim of inspiring the next generation of scientists.
Through their work as engineers, designers, scientists and innovators, Steve Spangler has used science to solve real-world problems. This includes using real-world chemistry in their award-winning science kits for kids. The kits contain an array of science experiments that show kids how to make chemical reactions, electricity, earth science, weather, and physics experiments.
Since the 90s, Steve Spangler's team has worked with kids worldwide using their kits, online workshops, online shops, and TV shows.
What we love:
All the science kits!
They do have supplies for lab projects that can be used for schools or home school educators
Has step-by-step procedures and resources for scientific experiments
Free-to-watch science shows on YouTube
You can opt to buy individual kits or have the Steve Spangler Science ship a monthly or annual kits at home or school
You can give these kits as a gift to a fellow science lover!
Price: Products and kit bundles start at USD 2.99 to USD 338.32. Meanwhile, the monthly kit subscription plan starts at USD 32.99 per kit. It'll cost you USD 89.97 at checkout for a three-month subscription, USD 167.94 for a six-month subscription, and US 299.88 for an annual subscription.
Khan Academy is a free educational website that provides video tutorials for students and adults to learn basic math concepts, introductory computer science concepts, and general science concepts. It also provides playlists for children to learn subjects ranging from mathematics to history to computer science.
The site was created by educator Salman Khan in 2008 and originally served as an online tutoring tool. Today, it offers free courses on several different topics, like computer science and finance, and more than thousands of exercises and 8,000+ videos.
With such a large amount of content available, Khan Academy can be an excellent resource for parents trying to help their children learn. The site is free, but it is also easy to navigate and can be accessed anywhere at any time.
What we love:
Comprehensive in their teachings from Year 2 to Year 9. Topics for College are also available online
Covering from the basics to advanced videos cover subjects like algebra, biology, and computer programming
Most of the videos include interactive quizzes that allow students to test their understanding of the subject matter.
Free educational resources are an incredible resource for children of all ages. They can be used to supplement a child's learning at home or in school, or they can be used by those who are home-schooling their children.
There are no time restrictions, meaning students can learn at their own pace and on their schedule
Extensive database of learning materials
Price: Free. But, please continue to donate funds to the platform.
The Great Courses is among the best subscription-based educational websites for kids that offer a wide variety of courses in literature, history, science, mathematics, and cooking. The lectures are generally well-organized and include exciting visuals to help you better understand the topic being taught. The free trial is a great way to get started, and the site also offers discounts for students and members of the military.
Overall, The Great Courses is an excellent resource for lifelong learners looking to expand their knowledge and improve their critical thinking skills. It can be a little advance for children, but it will be a perfect notch for High Schoolers and College Undergraduates. The Great Courses is a website that offers lectures from leading professors and experts across a wide range of subjects. There are currently more than hundreds of courses on offer. The Great Courses provides convenience thanks to its online format. Still, it also enables people to learn about various topics, even if they have little time on their hands.
What we love:
The courses can be viewed on any device and platform, such as the Great Courses digital library account, iOS, Google Play, Amazon Kindle Fire, and Roku.
Free videos and quizzes for advanced learning children under the Wondrium Daily page of the platform
Older folks can appreciate it.
You can choose from a wide range of topics and subjects to suit your needs and interests.
Learning online is convenient and flexible, allowing you to learn at your own pace, at any time and place.
You can listen to the audio lessons on your phone, tablet, or computer. There are also video lectures to watch if you prefer to learn this way. You can pause, rewind and fast-forward as you go along. You can even download the lessons to watch offline.
Price: Courses are offered as low as USD 12.99 and as high as USD 350 and above
The courses are available in the Great Courses digital library account, iOS, Google Play, Amazon Kindle Fire, and Roku.
Cool Math Games are websites that offer educational games for children. They are designed to help kids learn math concepts, know science skills, and improve their geography knowledge. These games have various levels that increase in difficulty as the child gains proficiency in basic math skills, allowing them to keep up with their peers academically. They are also a great source of information for parents as they can be used to track progress and find areas where their child may need extra help.
Cool Math Games are a great way for children to learn independently, allowing them to develop their learning styles and strategies. They also provide a positive learning environment where kids can feel successful and confident in their abilities. Expect to play games like timing, memory, drawing, adventure, word, and business games.
What we love:
Games are designed to increase cognitive skills and help kids learn math concepts through play
These games are completely free
It includes everything from counting games to puzzles and problem-solving games
They also read science facts while playing the games
Also great for visual learners
Log in to monitor your EXP, we mean, err, progress
Price: Free
Conclusion
As more and more kids are now getting into their computers, parents need to guide their children through the deep waters that are the internet. They need to know more about the internet and what it offers them. The best way to do this is to enrol them in an online educational program.
As you know, there are many sites out there that offer information for children, which is beneficial for their learning. However, it is essential to choose best educational websites for kids that will help them learn better.