Australia day is coming soon and what better way to enjoy the day than with food and movies?
Speaking of movies, – I may be a bit biased – but Australian made and based movies are the best. I like that I can be able to relate to the culture, the habits, the words. It also teaches me a bit of history (the ones that are based on true stories).
So, we gathered 45+ of the best Aussie movies we can think of. These are SAHM picks so feel free to tell us yours so we can watch it (and maybe add it to this list!)
1. The Dressmaker (2015)
Stars: Kate Winslet, Judy Davis, Liam Hemsworth
Revenge comes back in style as a glamorous woman returns to her small town in rural Australia. She then empowers women and makes a sweet revenge on those who did her wrong.
2. Lantana (2001)
Stars: Anthony LaPaglia, Geoffrey Rush, Rachael Blake
When a young woman's body was found in Lantana bush in suburban Sydney, the lives of four couples began to change.
3. The Adventures of Priscilla, Queen of the Desert (1994)
Stars: Hugo Weaving, Guy Pearce, Terence Stamp
A transgender woman along with two drag performers go across the desert to do their unusual style of cabaret.
4. Chopper (2000)
Stars: Eric Bana, Simon Lyndon, Vince Colosimo
This is the true story of the legendary criminal, Mark "Chopper" Read. A film which is based on his best-selling book, "From the Inside", which he wrote while in prison.
5. Crocodile Dundee (1986)
Stars: Paul Hogan, Linda Kozlowski, John Meillon
An unconventional crocodile poacher goes to New York City after being invited by an American reporter who he met at an Australian outback.
6. Animal Kingdom (2010)
Stars: James Frecheville, Guy Pearce, Joel Edgerton
A teenager tries to survive amongst his criminal family while a detective comes to investigate a crime and tries to save the 17-year-old.
7. Wolf Creek (2005)
Stars: Nathan Phillips, Cassandra Magrath, Kestie Morassi
Three backpackers who went to the Australian outback get stranded and then meets a local who was a sadistic psychopath and befriended them and immersed them into an unimagineable torture.
8. The Babadook (2014)
Stars: Essie Davis, Noah Wiseman, Daniel Henshall
After the violent death of her husband, a mother began to fight her son's fear of a monster inside the house, but suddenly finds out there's a truth to that fear after all.
9. Snowtown (2011)
Stars: Lucas Pittaway, Daniel Henshall, Louise Harris
Based on true events, the film tells the story of a 16-year-old boy, Jamie, who longs to escape the violence of his surroundings, and has found hope with his mother's charismatic new boyfriend. However, with the disappearance of some people, he begins to doubt the intentions of his father-figure, who turns out to be Australia's most notorious serial killer.
10. Somersault (2004)
Stars: Abbie Cornish, Sam Worthington, Lynette Curran
When a 15-year-old girl runs away from her hometown and arrives in the Australian Alps, new experiences taught her the differences between sex and love.
11. The Water Diviner (2014)
Stars: Russell Crowe, Olga Kurylenko, Jai Courtney
After the Battle of Gallipoli, a father goes to Turkey to try to find his three missing sons.
12. Moulin Rouge (2001)
Stars: Nicole Kidman, Ewan McGregor, John Leguizamo
A musical film that tells the story of a poet who fell for a lovely courtesan whom a jealous duke already owns.
13. Ten Canoes (2006)
Stars: Crusoe Kurddal, Jamie Gulpilil, Richard Birrinbirrin
A film that is "a story within a story." A man with three wives suddenly realises his younger brother may try to steal his youngest wife, so he tells his younger brother a story set in the time of their ancestors about a stranger who tries to steal the youngest wife of a man with three wives.
14. Love the Beast (2009)
Stars: Eric Bana, Jeremy Clarkson, Steve Coad
A story about a famous Hollywood movie star and his obsession for cars and racing.
15. The Sapphires (2012)
Stars: Chris O'Dowd, Deborah Mailman, Jessica Mauboy
An all-girl group called "The Sapphires" composed of four young, talented Australian Aboriginal girls learn about love, friendship and war when they went to entertain the US troops in Vietnam.
16. Paper Planes (2015)
Stars: Sam Worthington, Ed Oxenbould, Deborah Mailman
This imaginative children's film tells the story of an Australian boy whose dreams of flight is realised as he joins the world of competitive paper-plane throwing. Now he has to come up with the best paper plane to compete in the World Paper Plane Championships in Japan.
17. Tracks (2014)
Stars: Mia Wasikowska, Adam Driver, Lily Pearl
A young woman travels across the deserts of West Australia on a 1,700-mile trek along with four camels and a dog.
18. Young Einstein (1988)
Stars: Yahoo Serious, Odile Le Clezio, John Howard
As the son of an apple farmer, Albert Einstein discovers how to split the beer atom to put the bubbles back into beer. When he tries to patent his invention in Sydney, he meets French scientist Marie Curie, and many others who would take advantage of him and his invention.
19. Tomorrow When the War Began (2010)
Stars: Caitlin Stasey, Rachel Hurd-Wood, Lincoln Lewis
Eight high school teenagers gather together to battle as their country is invaded and their families are taken.
20. The Man From Snowy River (1982)
Stars: Kirk Douglas, Tom Burlinson, Terence Donovan
After his father dies, an 18-year-old boy is forced to go to the low lands to earn a living and takes a job at the Harrison cattle ranch.
21. Mad Max (1979)
Stars: Mel Gibson, Joanne Samuel, Hugh Keays-Byrne
In a bid to stop a motorcycle gang from wreaking havoc, an unforgiving policeman sets out to fight to try to save a self-destructing world.
22. Japanese Story (2003)
Stars: Toni Collette, Gotaro Tsunashima, Lynette Curran
When a geologist gets stuck on a trip to Pilbara desert with a Japanese businessman she finds annoying and arrogant, things went from bad to worse.
23. Romper Stomper (1992)
Via bfbcping
Stars: Russell Crowe, Daniel Pollock, Jacqueline McKenzie
As Nazi skinheads got angry at local Vietnamese who they believed are threatening racial purity, the Vietnamese confronted them, sending them running. Just then a woman joins them and helps them.
24. Oddball (2015)
Stars: Shane Jacobson, Sarah Snook, Allan Tudyk
With the support of his granddaughter, an eccentric chicken farmer instructs his naughty dog Oddball to guard a penguin refuge from fox assaults in an effort to reconcile his family and rescue their coastal town.
25. Stone (1974)
Via happyotter666
Stars: Ken Shorter, Sandy Harbutt, Deryck Barnes
When the members of the Grave Diggers Motorcycle Club are being knocked off one by one, there needs to be reason. This film is about some renegades riding Kawasaki 900s.
26. Rabbit Proof Fence (2002)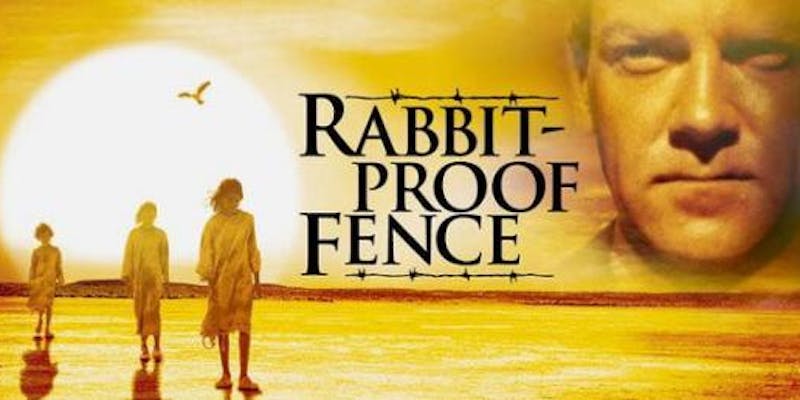 Via impawards
Stars: Everlyn Sampi, Tianna Sansbury, Kenneth Branagh
Three aboriginal girls escape after being taken from their homes and forced to become domestic staff, and begin their journey across the outback.
27. Mao's Last Dancer (2009)
Stars: Chi Cao, Bruce Greenwood, Kyle MacLachlan
This is the story of Li Cunxin who hails from a poor Chinese village and was discovered and trained at the age of 11, to become one of Madame Mao's cultural delegates and taken to Beijing to study ballet. Years later, he then fell in love with an American woman during a cultural exchange to Texas. He finally went on to perform as a principal dancer for the Houston Ballet and as a principal artist with the Australian Ballet.
28. The Dish (2000)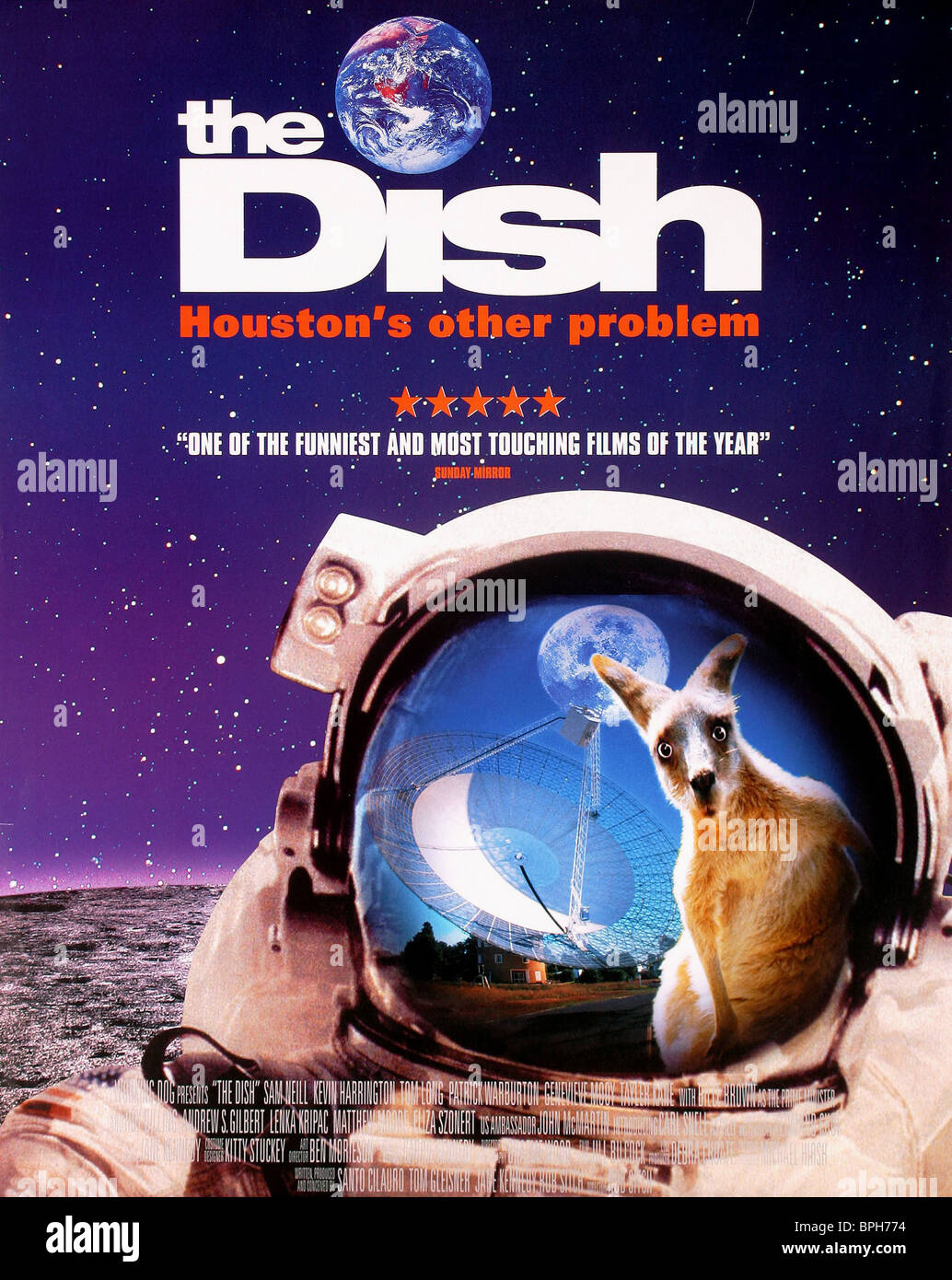 Via alamy
Stars: Sam Neill, Billy Mitchell, Roz Hammond
Before the first mission to the moon in 1969, NASA worked with some Australian technicians who set up a satellite dish in the middle of a sheep farm in an attempt to rig up a satellite interface. This is actually based on a true story.
29. Dating the Enemy (1996)
Stars: Claudia Karvan, Guy Pearce, Matt Day
A well-kempt TV host and a grubby science journalist in a relationship that's almost going down the drain suddenly wake up one morning to find their bodies have switched.
30. Red Dog (2011)
Via gypsyloverg.blogspot
Stars: Josh Lucas, Rachael Taylor, Rohan Nichol
This is the story of the legendary Red Dog who was able to unite a local community as he goes around the Australian outback to find his master.
31. Jessica (2004)

Via www.imdb
Stars: Leeanna Walsman, Lisa Harrow, Sam Neill
A young woman is unjustly sent to a mental asylum and her only chance to get out of it lies in the hands of an alcoholic lawyer.
32. Shine (1996)
Via rogerebert
Stars: Geoffrey Rush, Armin Mueller-Stahl, Justin Braine
This is the story of pianist David Helfgott who has had a turbulent past with his overbearing father. He goes to London on a musical scholarship until his career blossoms. However, with the pressures of his fame and rough childhood, his latent schizophrenia begins to appear and he goes in and out of different mental institutions.
33. Predestination (2014)
Via truyenhinhso
Stars: Ethan Hawke, Sarah Snook, Noah Taylor
A top agent has to catch that one elusive criminal as his final assignment. However, the pursuit takes some unusual twist into some "mind-bending exploration of love, fate, identity and time travel taboos."
34. The Castle (1997)
Via bifferspice.wordpress
Stars: Michael Caton, Anne Tenney, Stephen Curry
A family are forced to leave home as authorities plan an infrastructural expansion that would affect their area, but the family is willing to battle it out to remain in their house.
35. The Little Death (2014)
Stars: Bojana Novakovic, Josh Lawson, Damon Herriman
The film focuses on five suburban couples and some of their dangerous, unusual, and dirty little secrets.
36. Gallipoli (1981)
Via moviescreenshots
Stars: Mel Gibson, Mark Lee, Bill Kerr
Two sprinters go to fight in the Battle of Gallipoli in Turkey during World War I.
37. Roadgames (1981)
Stars: Stacy Keach, Jamie Lee Curtis, Marion Edward
A truck driver who travels across Australia encounters other hitchhikers and plays games as a pasttime while on the journey. When a woman traveller he picks up suddenly disappears, he suspects a van driver to be the serial killer, until police noticed him and began to suspect him instead.
38. Looking for Alibrandi (2000)
Via www.amazon.com
Stars: Greta Scacchi, Anthony LaPaglia, Elena Cotta
A teenage girl is faced with challenges as she deals with the difficult relationship with her mother, the unexpected comeback of her father, her strict Catholic school, her everyday struggles with her schoolmates, and a dilemma over two boys.
39. Strictly Ballroom (1992)
Stars: Paul Mercurio, Tara Morice, Bill Hunter
A radical ballroom dancer takes the risk of performing unusual steps and routines with a new beginning dancer partner and eventually wins the Australian Pan Pacific Championships.
40. The Sum of Us (1994)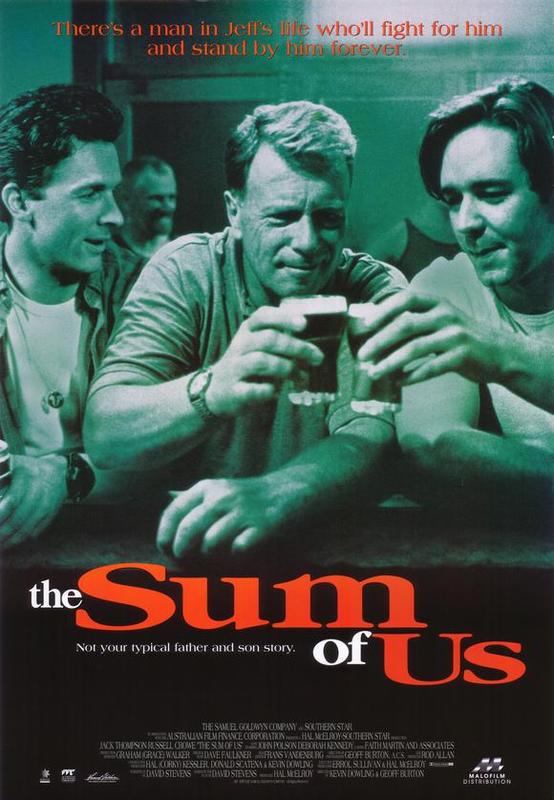 Via www.blu-ray
Stars: Jack Thompson, Russell Crowe, John Polson
As a widowed father tries to find his "Miss Right", his gay son is on a quest to find "Mr Right".
41. Babe (1995)
Via helegantealaparquediscreta
Stars: James Cromwell, Magda Szubanski, Christine Cavanaugh
This is the story of Babe, a pig that was won by a farmer at a county fair. Back the farm, Babe bonds with a sheepdog and finds out that he too can herd sheep.
42. Storm Boy (1976)
Via cinemaparadiso
Stars: Greg Rowe, Peter Cummins, David Gulpilil
A film about a young boy who grew up in an iron shed next to a wildlife sanctuary. His father wants them to live a secluded life that any attempt to take them out of their comfort zone does not succeed. One day, the boy finds three pelican chicks and decided to take care of them. Altough his father isn't keen, he allowed them.
43. Two Hands (1999)
Stars: Heath Ledger, Bryan Brown, David Field
A teenager owes a local gangster money when a gang loot goes missing, which was found by two street kids who goes on a shopping spree using the missing money.
44. Dead Calm (1989)
Stars: Nicole Kidman, Sam Neill, Billy Zane
While a couple decided to set sail in the Pacific to forget about a horrible accident, they encounter an abandoned ship with only one survivor.
45. Kenny (2006)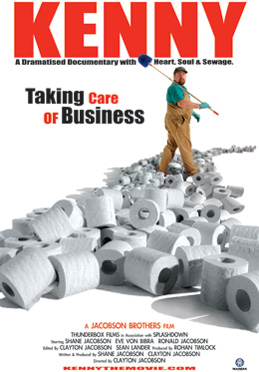 Via csamuel
Stars: Shane Jacobson, Travis Golland, Chris Davis
While his job is the most ignored and unappreciated, Kenny is determined to rise above all as he delivers porta-loos from the biggest of festivals to the smallest of all events.
46. Muriel's Wedding (1994)
Stars: Toni Collette, Rachel Griffiths, Bill Hunter
Muriel spent most of her days daydreaming of her wedding day while listening to Abba music in her room. Bored and frustrated with her life in Porpoise Spit, she stole money from her parents and went on vacation.
Enjoy!