Did you know there are lots of FREE Government rebate vouchers you can claim to help you with all sorts of things?
Like dental, the kids' sports fees, creative kids activities, family travel and adventures, plus dining out!
1. Get an Active Kids Voucher VIC
Dan Andrews has this week announced a new sports government rebate voucher for Victorian families.
In a statement the Victoria premier shared:
"I've always loved watching my kids play sport. I want every Victorian child to have that same opportunity whether that means becoming the next Daisy Pearce or Dylan Alcott, or just having fun running around with their mates.
But between guernseys, shin pads, racquets or club fees it can all add up pretty quickly.
That's why we announced $200 vouchers to help families cover the costs.
They'll be available online from tomorrow, and can be used to pay for fees, uniforms and equipment new or second-hand.
It'll mean more kids are able to get out on the field and the court and it's one less thing for families to worry about."
https://www.facebook.com/DanielAndrewsMP/posts/3879225408808633
Applications opened at 10am on Monday 1 March. To apply for a government rebate voucher, your child must be aged between four and 18 years old, a Victorian resident, and be named on either an Australian Government Healthcare Card or Pensioner Concession Card. They must appear on a Medicare card.
Find more details on the Get Active Kids program here.
Read on to find out details about the sports rebate program in your state.
www.nsw.gov.au
2. Get a Sports Rebate
Families can apply for sports government rebate vouchers which can be used with registered activity providers, towards the cost of sport and active recreation membership, registration or participation fees.
The requirements and rebate amount may vary from state to state.
Find the information by clicking on your state* below:
3. Dine & Discover NSW
Dine & Discover NSW is a new scheme to help NSW recover by encouraging the community to get out and about and start spending at dining, arts and tourism businesses.
From March, NSW residents aged 18 and over will be eligible for 4 x $25 vouchers, worth $100 in total."¯ These government rebate vouchers can be used at participating NSW businesses that are registered as COVID Safe.
Find out more here.
Read on for details of a similar incentive in your state.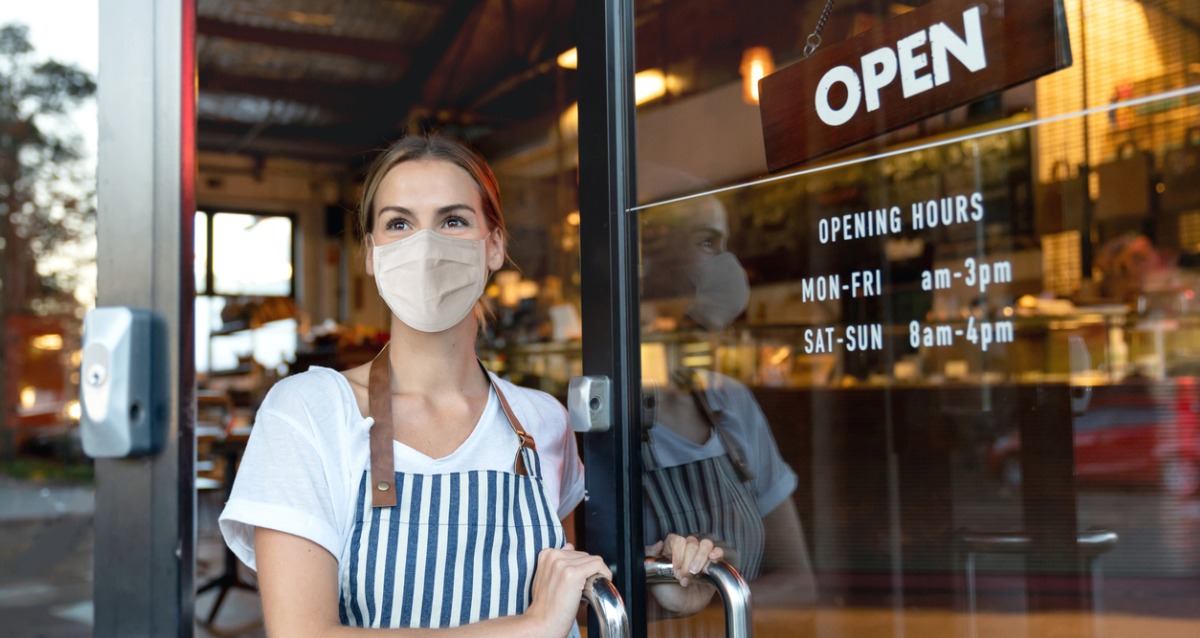 www.ideas.org.au
4. Travel Voucher Scheme
Travel voucher VIC – Register for a $200 government rebate voucher to spend on accommodation, attractions or tours in regional Victoria.
The Regional Travel Voucher Scheme will provide eligible Victorians with an incentive to explore the state.
These government rebate vouchers will be offered to Victorian residents to contribute to the costs of accommodation, tourism attractions or tours undertaken in regional Victoria, including the Yarra Valley, Dandenong Ranges, Mornington Peninsula and the Victorian alpine ski resorts.
Victorians who receive a voucher and spend at least $400 on paid accommodation, experiences, tours or attractions during their stay will be eligible to receive a reimbursement of $200 on presentation of receipts. VIC Round 3 registrations open 30 March 2021. 
QLD travel voucher – $200 voucher
QLD Premier, Annastacia Palaszczuk, announced 15,000 travel government rebate vouchers worth up to $200 are up for grabs for Queenslanders to discover Cairns and the Great Barrier Reef.
Visit Queensland.com to register for your special voucher code to spend on tourism experiences in the Tropical North.
Queenslanders can enter the Cairns Holiday Dollars draw to receive a voucher from 8-11 March, with successful recipients advised and able to book tourism experiences with their voucher from 15 March to 25 June.
https://www.facebook.com/annastaciamp/videos/2950537521882100/
The voucher will give successful recipients a 50% discount on eligible tourism attractions, up to the value of $200.
NT travel voucher – The Territory Tourism Voucher scheme is a $16.2 million package, offering Territorians aged 18+ a Territory Tourism Voucher worth up to $200 if they contribute $200 of their own money.
Round 3 registrations were meant to open from 8pm on 1 February 2021 but we believe this has yet to happen. Further details here.
A similar scheme was also available in WA, SA and Tasmania, but has since closed.
www.ntnews.com.au
5. Creative Kids Voucher (NSW only)
The NSW Government is helping kids get creative with their Creative Kids program.
Families can apply for a Creative Kids voucher to the value of $100 per calendar year for each child enrolled in school.
The discount can be used with a registered activity provider, towards the cost of activities such as arts, dance, coding, music and drama lessons.
Apply here.
6. Child Dental Benefits Scheme
The Child Dental Benefits payment helps with the cost of basic dental services for children aged between 2 and 17.
The scheme covers part or the full cost of some dental services for children, if you already qualify for Centrelink family payments and are eligible for Medicare.
You can make a claim if your child is:
Aged 2 to 17 years for at least 1 day that year
Eligible for Medicare
Getting a payment from Centrelink at least once a year, or has a parent getting payment at least once a year.
Ask your dentist to make sure you're covered by the Child Dental Benefits Scheme.
Keep checking back here for any new schemes and government rebate vouchers that you might be able to claim!