50 Fun Ideas for Work Christmas Parties
It's coming up to that time of year already – the work Christmas party.  Does your workplace do the same old boring thing every year?  Well as a boss I've had about enough of boring Christmas Parties where I'd rather stay home in bed with a cup of tea.  From now on – we only do fun stuff as a team.  Here are a few Christmas Party ideas, some we have done already – some that we are planning to do!  Make it exciting and bring together your team!
Here are 50 Fun Ideas for Work Christmas Parties (that won't suck balls!)
Best for groups of 10 or less
This is what we here at Stay at Home Mum are doing for our Christmas Party this year.  There are Escape Rooms everywhere now – not only are they are a fun activity, but they are also team building as well!
Check out the Escape Rooms in your state:
Escape Rooms are great for team building
2. Have Your Work Christmas Party at a Theme Park
This is a great idea if you have a large team with loads of kids.  Think Movie World, Wet N Wild, Dreamworld or wherever is close to where you work.
If you don't live handy to the Gold Coast, there are Theme Parks all over Australia – in fact, we have a list of the best of them!
Dreamworld even has a 'Corporate Christmas' on Saturday 11th December that includes a Christmas themed buffet dinner with a dessert station, a 5-hour beverage package, rides and attractions open for exclusive use and live shows and entertainment.
3. Take Your Team Out for High Tea
We recently had a very fancy High Tea at Aimee Provence at Buderim.  There I had the very best scones I have eaten in all my life (highly recommend!).  High Tea is a very decadent Christmas Party – and the best part is that you can do it for Morning Tea or Lunch – so no going out at night!
If you aren't located on the Sunshine Coast – here are other locations to have a fancy High Tea for your Work Christmas Party. See the locations below.
4. Go to a Comedy Club
Comedy is huge right now, you only have to look at all of the Netflix Specials to know!  But did you also know that Comedy Clubs have popped up all over Australia?
For a list of upcoming Comedy Events, check out Event Finda.
5. Go Ten Pin Bowling
Ten Pin Bowling is a fun, family-friendly way of enjoying a casual no-fuss Christmas Party.  Book in advance, organise some nibbles and have fun! The best thing about Ten Pin Bowling is that you can take the family with you!
6. Go to a Karaoke Club
See how Karen from Accounting sings 'Blaze of Glory' or how Gary the IT Manager belts out 'It's Raining Men'.
We have a list of all the Australian Venues that do Karaoke right here!
7. Book a Work Cooking Class
Cooking Classes are a terrific team building activity – and best of all – you get to eat what you make at the end of the session making it a perfect Christmas Party! Some different Cooking Class ideas include:
8. Have a White Elephant Gift Exchange
Also know as 'Dirty Santa' or 'A Yankee Swap', a White Elephant Gift Exchange is where everyone brings a wrapped gift and places the gift in the middle of the room.  Each person takes turns choosing a gift, and opening the gift in front of everyone.  But where it gets amusing is that the gifts are to be embarrassing or amusing – the more, the better!
White Elephant gift exchanges are great for a staff morning tea Christmas Party.  Gifts should all be around the same monetary value. It's even better if you keep the price super cheap like under $10 or under $20.
Here are some great ideas on White Elephant Gifts.
9. Book a Party Boat
Party Boats are great for a staff of 20 or less.  You hire a boat that will usually also include catering (usually a barbecue) and will have an open bar.  The great thing about a party boat is that it usually only lasts a strict 2 – 3 hours – the bad thing is that no one can leave early.
10. Visit an Inflatable Water Park 
Inflatable Water Parks are springing up everywhere in Australia – and they are hell fun!  They are usually booked by the hour (and trust me – an hour is more than enough!) but you can book the park for a whole or half-day. 
Prices are usually about $15 – $20 per person and they often have barbecue facilities on site.
11. Have a Dress Up Themed Party 
Dress-ups aren't just for kids – dress up parties are always great fun – especially with your workmates.  Think of a fun theme that doesn't cost the earth to do eg a Bad Taste Party.
Other nifty ideas for an Adult Dress Up Party include:
Toga Party
Ugly Jumper Party
Zombie Party
White Party (everyone wears white)
Onesie Party
Back to the 80's Party
12. Only a Small Team? Have a Pool Party!
Simple doesn't mean boring.  A pool party could have fancy nibbles, and all the kids could come along.  Perfect for the Australian Summer. Put loads of cold drinks on ice, get the music flowing and you have the perfect laid back Christmas Party!
13. Go to a Fancy Rooftop Bar for Cocktails
If you have a bit of a budget, why not book a beautiful rooftop bar for the evening and enjoy the view with fancy cocktails!
14. Book a Cocktail Bartender for Your Barbecue
Make barbecues a little EXTRA with a pro cocktail bartender. Do away with just beer for one night and have extra fun with cool drinks.
15. Hold a Murder Mystery Night
Game nights are always fun! You can let loose for a bit and turn on your competitive mode – but in a good way! Impress your boss with your mystery-solving skills while building camaraderie with your workmates too. Take on different characters and be spooky and silly at the same time!
There are Murder Mystery games you can purchase online but you can do a little research and come up with your own game. This is a great bonding time for parties to spruce up the mood.
If you want to purchase an 'All done for you' Murder Mystery Game – we recommend the following:
16. Have a Trivia Night
Who is the greatest basketball player of all time? Okay, maybe this isn't a good one for trivia night as it would result in a heated debate rather than an exciting exchange of answers. Trivia Night is a good addition to parties! This way your party won't be monotonous. While the alcohol hasn't kicked in yet, or maybe when the alcohol has already kicked in, it really depends on your team, yes?
See who among your peers is the geekiest! Include a trophy for the trivia king or queen!
You can pick up ready-made Trivia Night questions from Etsy.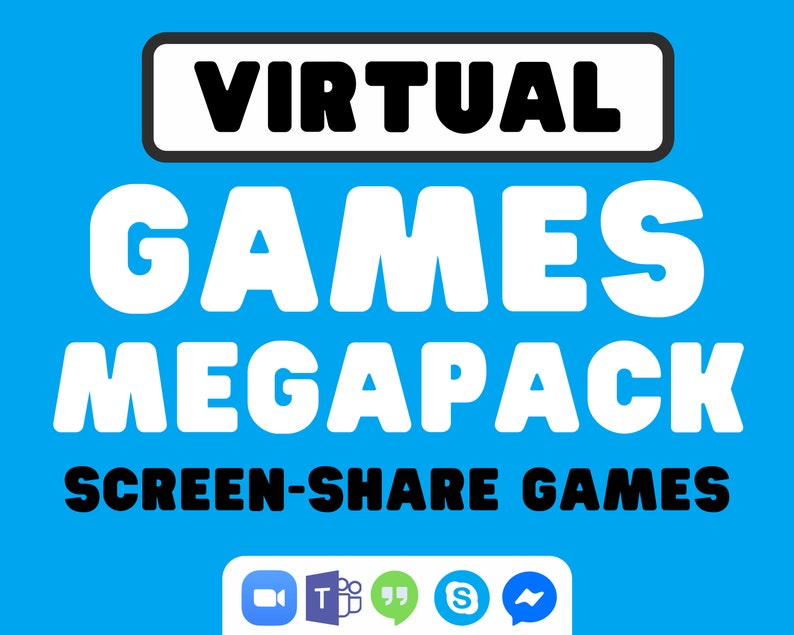 17. Book a Cinema for a Movie Marathon Night with Fancy Nibbles
Who says you can't Netflix and chill with the whole crew? Up the Netflix and chill game by booking a cinema for the entire gang! Share laughter and tears with old Hollywood films or the latest Avengers movie.
Movie Marathon Night wouldn't be complete without fancy nibbles! Maybe even a charcuterie board is in order.
18. Set up a Slip n Slide and Have a Caterer Make the Food
This is for the small team where no one has a pool!  A Slip N Slide is an Aussie tradition.  Sure there will be bruises but it will be hilarious!
19. Volunteer at a Local Pet Shelter and Have Drinks Afterwards
You know what they say about corporate social responsibility, it's a MUST these days! But it doesn't mean it has to be forced on you. Pet shelters are fun! You even adopt a dog if fall in love with one. After helping out at the local pet shelter, it wouldn't hurt to have drinks afterwards and talk about the experience.
Parties can be done in different ways, even sharing a bit of your time with cute fur babies is a party too! Supporting a cause is also a very good reason to drink and celebrate.
20. Go to a Theatre Restaurant
There is nothing more fun than being entertained as you eat!  There are a few awesome Theatre Restaurants around the place – see which will appeal to your team the most!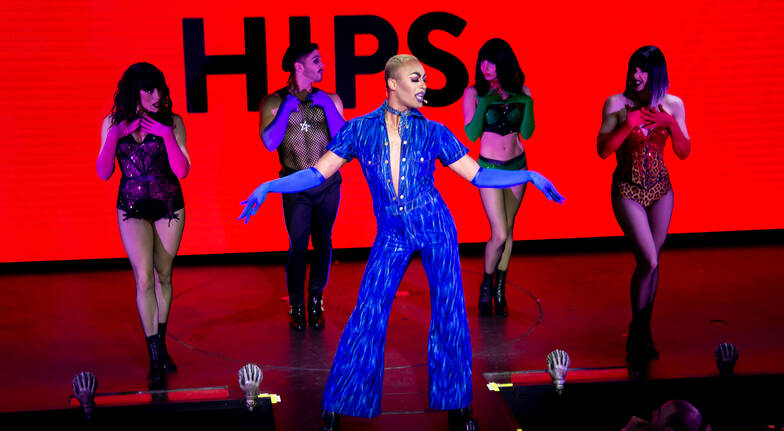 21. Go Paintballing as a Team
This is SPARTAAAAA! Well, not exactly. But you can feel still feel like a warrior while paintballing with your workmates. Unleash the stress and work-related pressure while paintballing. This is good bonding with your workmates as you experience something new and exciting. There will be first-timers for sure. You can go easy or hard! The main goal is to win!
22. Hire a Local Live Band
Music sets the mood for any party. It livens up the mood or calms. Hire a local live band for your party! This you can make requests on what song you want to be played. You can even have jam sessions that will fire up the party for sure. Check out listings of local bands online.
Other places to find a band suitable for your event include:
Electric guitar, guitarist, musician rock. Musical instrument. Guitars, strings. Music concept. Guitar acoustic. Play the guitar. Live music. Music festival. Instrument on stage, band
23. Organise a Secret Santa Gift Exchange
You can't say Christmas without saying Santa in one breath! Whether you believe in Santa or not, we all love gifts, don't we? A Secret Santa gift exchange will have everyone looking forward to the Christmas Party.
24. Hire a Tent at the Local Races
Place your bets! Have the team participate by hiring a tent at local races. This is a different kind of fun. Your team can explore your different sides by engaging in local races.
25. Have a 'Bad Taste' Dress Up Party
Dress to impress is out! Time for a bad taste dress-up party! Be as tacky as you want to be! Wear obnoxious costume jewellery. Dress up real bad is key! You can look it up online. There are actually bad taste costumes available for rent! Music should also be bad. And of course food.
Food should come in the worst shapes and sizes… and containers! Make the party decor off and uncoordinated too. A bad dress-up party is a good way to let go and just have fun!
26. Have a Bonfire Night with S'Mores
Exchange stories over bonfire and s'mores. The perfect way to get to know your workmates more.
27. Have a Gin Tasting Night
Gin is SO FETCH right now.  And many of the bespoke distilleries are offering delectable Gin Tasting Nights with yummy nibbles on the side. So these evenings are perfect to catch up with the girls, have drinks and nibbles and talk about the boys you used to date in the good ole days!

28. Small Team? Have a Progressive Dinner.
Do you know what else is in? Progressive dinners! If it sounds new to you, well, it's not that new. The concept is very simple, you have dinner in different houses! How fun and less costly is that? If your group is small you can take turns having dinner in your homes. Let's say in one house you have the appetizer, the main course next and have the whole seven-course meal in each of your houses.
That way everyone splits the responsibility. There is more pressure on the main course and dessert though but at least everyone gets to chime in!
29. Take the Team Whale Watching
A trip or activity with nature can be quite relaxing. Take the team whale watching for a different party feels! Avail of the different whale watching tours and packages online.
via www.whalesong.com.au
30. Climb the Sydney Harbour Bridge
Love your own! You haven't really been to Sydney if you haven't done this. Climb the Sydney Harbour Bridge with your peers and experience the thrill together. You can always go for a drink afterwards to continue the fun.
If you don't live in Sydney – there are other bridge climbs such as the Story Bridge in Brisbane, you can climb the Optus Stadium in Perth and the Perth Bridge Climb!
31. Go on a Horse Riding Adventure
Give your team memories to treasure forever with a horse riding adventure.  Available all over Australia – some even include an ocean swim!
There are hundreds of places to go horse riding around Australia – find out where below!
32. Team Drive A Lot? Book a Defensive Driving Day
It's better to be safe than sorry! If your company requires you to drive around, it would be beneficial to practice defensive driving. You can all learn defensive driving while having the time of your life-ish.
Book a Defensive Driving Day with your workmates.
33. Book Dinner at the Australian Outback Spectacular
If you are located in Queensland or Northern New South Wales – you have access not only to the best theme parks in Australia – but also to the Australian Outback Spectacular which includes dinner and a show – perfect for a Work Christmas Party.
The show delves into real-life struggles Aussie Farmers face, see the most amazing horses and you get a free beer!
34. Go on a Paddle Streamer Cruise
Lunch or dinner, a paddle streamer cruise seems a fancy idea for a Christmas party. Why not? You can book your favourite cruise online. Imagine, good music, good food, a good view and good people around you. It doesn't get any better than that!
35. Visit a Brewery
Aren't you curious where booze comes from? Satisfy this curiosity with the rest of the squad. Visit a brewery for your Christmas party.
36. Take the Team to the Melbourne Ice Bar
Take your team to the coolest place in town, Melbourne Ice Bar! It's the only Ice Bar you can find in Australia! Share this one of a kind experience with your workmates and be cool together! The place is also very instagrammable!
37. Go on a Swan Valley Wine Cruise with Lunch
Book a group package at Swan Valley Wine cruise and enjoy lunch with your team. From Perth, you can all revel in the beauty of an award-winning wine region, Swan Valley Wine Region.
Swan Valley Wine Cruise
38. Visit a Dessert Bar
Dessert is always, always a good idea. Especially when you're stressed out from work! Dessert is just stressed spelled out backwards. So get rid of all that stress and party at a dessert bar with your team! Order lots of chocolates to boost your happy hormones.
Who needs dinner? Make a booking at a dessert bar, and skip straight to dessert. Yum!
42. Book One Night at an AirBnb for a Weekend Away
Book a fabulous or quirky location for all the girls through AirBnb – they have some amazing properties – and even if you don't go out – you can take wine and food and just enjoy each other's company!
Quirky ideas for an AirBnb include:
See the AirBnb's available >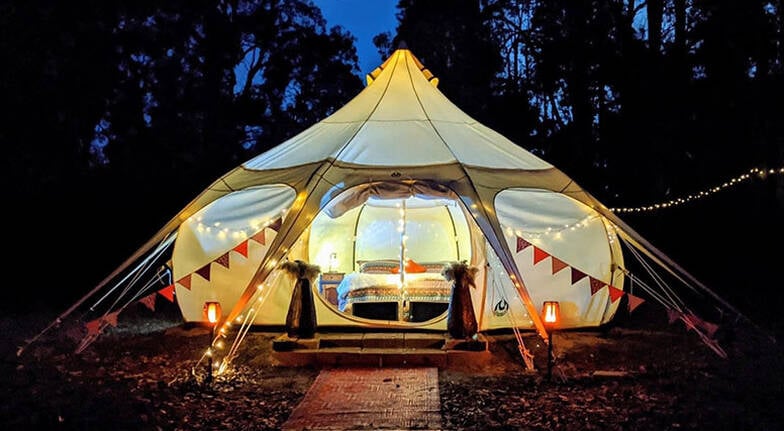 43. Visit a Jail as a Group
Boggo Road Jail, Fremantle Prison – these old jails are now open – not for prisoners for but tours!
Perfect for those who love a good True Crime story!
Jail Tours available in Australia include:
Boggo Road Gaol Ghost & Gallows Tour
Adelaide Goal Ghost Tour
Fremantle Prison Tour
Pentridge Prison Ghost Tour (Melbourne)
Port Arthur Historic Site (Tas)
Richmond Gaol (Tas)
Maitland Gaol (NSW)
Old Wentworth Gaol (NSW)
44. Go Deep Sea Fishing
If you and your crew love fishing, why not make a day of it. Deep Sea Fishing tours are great, they are fully catered for and all you have to do is enjoy your day out!
45. Hire a Bus and Do a Pub Tour
Hire a bus and see just how many Pub's you can do in an afternoon!
46. Or Book an Outlet Shopping Day with Lunch
If you have loads of girls at your workplace, why not organise a bus and head on down to the Outlet Sales or your local DFO to have a day of outlet shopping – without having to drive!
47. A Wine and Cheese Night
A Wine and Cheese Night is perfect for the smaller work crew to enjoy.  It can be held anywhere but you do need great cheeses and even better wine (and an accessible way to get home safely!).
48. Mini Golf or Putt Putt Day
Real golf is kinda boring (if you are into that) – but Mini Golf is super fun, especially if the kids can come along too!
49. Have a Casino Night
Get glammed up, grab some fancy snacks and hit the tables Vegas-style with a fun Casino Night. You could even hire a Groupier or two for the night to make it even more authentic. Plus many Party Supply Stores can hire you the Casino Games!
Play Casino games such as:
Blackjack
Roulette (you can get the mini versions)
Craps
Poker
Chase the Ace
50. Laser Tag
Laser Tag isn't just for kids – it can be a fun idea for a work Christmas party for grown-ups too! There are locations all over Australia.
These are just 50 ideas for a great Work Christmas Party!