Shipping Container Houses: Affordable and Sustainable or Tacky as Hell?
The great Australian dream of home ownership used to be accessible to the majority of Australians earning at least an average income.
However, the global financial crisis and more recent events like the COVID-19 pandemic and Australia's latest recession will put an end to this dream for many Australians. 
Figures released in September last year put the average cost to build a home at more than $313,000. With this price-tag out of reach for many Australians, some people have thought to look for alternative means of constructing a home.
This is where shipping container houses come in.  Not only is it thought to be relatively inexpensive to construct a home from shipping containers, but it's also believed that shipping container homes are eco-friendly, time-saving, and straightforward to construct.  But is this really the case?  Read on as we take an in-depth look at shipping container houses and debunk some of the more common myths surrounding this housing trend.
The Advantages Of Shipping Container Houses
Fast Construction
Shipping container houses have a reputation for fast construction; this is one area where they are unlikely to disappoint.
For smaller homes made up of one or two shipping containers, off-site construction can be completed in as little as three weeks.  From there, the constructed shipping container home is delivered to its destination, where the final assembly process can take a matter of days.  Larger or multi-story homes made out of multiple shipping containers will inevitably take longer to construct, but still usually falling far short of the average construction time expected from the traditional home building process.
Money Saving
If you're looking to build a new home on a budget, shipping containers can provide considerable cost savings.  However, be wary of claims that people have built entire homes from under $50,000
While it is certainly possible to do so, these homes lack many of the modern amenities people typically look for in homes, including indoor plumbing and interior walls.  Replicating a more modern, larger home with all the amenities people are used to will bring the price tag up considerably, and can cost as much as $200,000 for a luxury result.
The Lilypad is a shipping container Airbnb in Ohio, United States
Reducing Consumption Of Wood And Masonry
Shipping containers are primarily constructed of steel.
Although you may need to use some timber to construct stud walls for installation purposes, there is little doubt that using pre-made shipping containers as the foundation for your new home will dramatically reduce the amount of wood and masonry that would otherwise have been used in your home's construction.
Strength And Durability
Shipping containers are constructed with strength and durability in mind. Designed to spend months at sea, shipping containers are frequently exposed to the elements and must withstand continuous saltwater.
This can be enormously advantageous when it comes to home instruction. In many instances, homes constructed from shipping containers can be expected to outlast homes created using traditional construction methods.
Creativity And Personal Style
If you enjoy expressing your creativity and like to do things a little differently, a shipping container home may be the perfect solution. By combining multiple containers in a number of different configurations, you can create the single or multi-story dwelling you've always dreamt of.
Doors, windows, and interior walls can be added to suit your tastes, with some people opting to install large skylights on their upper level to enjoy spectacular views at night.
The Disadvantages Of Shipping Container Houses
Not As Eco-Friendly As You May Think
When the topic of shipping container homes is mentioned, eco-friendliness is usually one of the first advantages cited.  However, there is a bit more to shipping container environmentally friendliness than is initially apparent.
If you were to construct your home from used, abandoned shipping containers, there would certainly be some positive ecological benefits.  However, the majority of used shipping containers have structural problems, wear and tear, or other damage which makes them unsuitable for use in housing construction.  To get around this problem, new shipping containers are generally used, arguably defeating much of the eco-friendliness of the idea of making new use of old refurbished shipping containers.
Another ecological consideration to make is regarding insulation.  Unless you're planning on installing heating and cooling systems in your home, you will need to consider installation as a means of climate control.  Shipping containers are not naturally insulated, so panel or blanket insulation would normally be installed.  In this case, wooden stud walls may need to be added, reducing the eco-effectiveness of the shipping container home.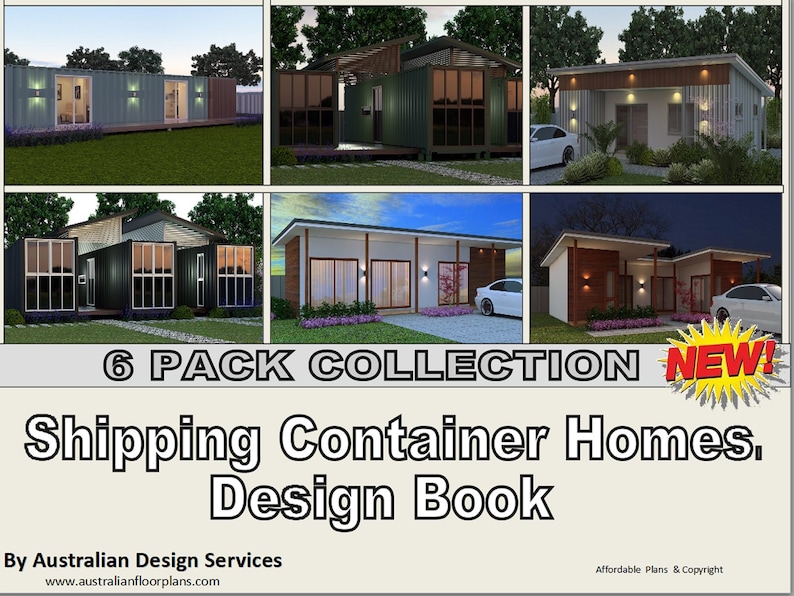 Harmful Chemicals And Waste
If you opt for used shipping containers in your new home construction, keep in mind that these containers may have been used to transport toxic chemicals or other problematic material.  Similarly, since shipping containers typically spend most of their time on or near saltwater, most shipping containers have been treated with chemicals to prevent rust and corrosion and to keep pests away.
Another factor to consider is the potentially harmful waste that can be generated during the process of making the shipping containers suitable for use.  Floorings are usually replaced as a result of chemical treatments previously applied, and other internal surfaces require full sandblasting.
Climate Control Difficulties
Shipping container houses are not normally insulated, so installing insulation will be a must-have unless you're planning on installing some other method of climate control.  However, heating and cooling systems can prove difficult to install in shipping container homes and can dramatically increase the cost, construction time, and ecological footprint.
Keep in mind that particularly in Australia's extreme climates it is not a viable option to choose to not install insulation or a heating and cooling system in your shipping container home.  Constructed almost entirely of steel, a shipping container would be practically unliveable in extreme Australian weather conditions.
Permits And Regulations
Shipping container houses are a relatively new although increasingly popular style of homebuilding construction.  The laws and zoning regulations are not always clear as to what is permitted in this area, particularly if there haven't been any applications for shipping container construction in your area in the past.  Before making any final decisions or signing any paperwork, speak to your local council regarding building permits, zoning issues, and any other legal requirements you may need to meet before your application is approved.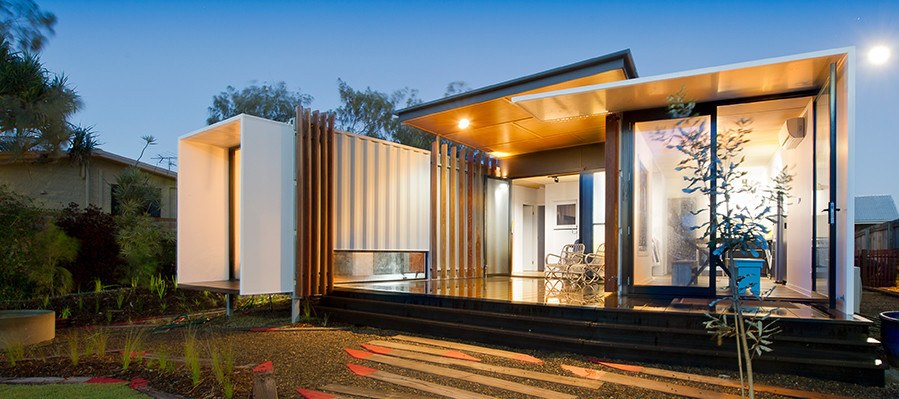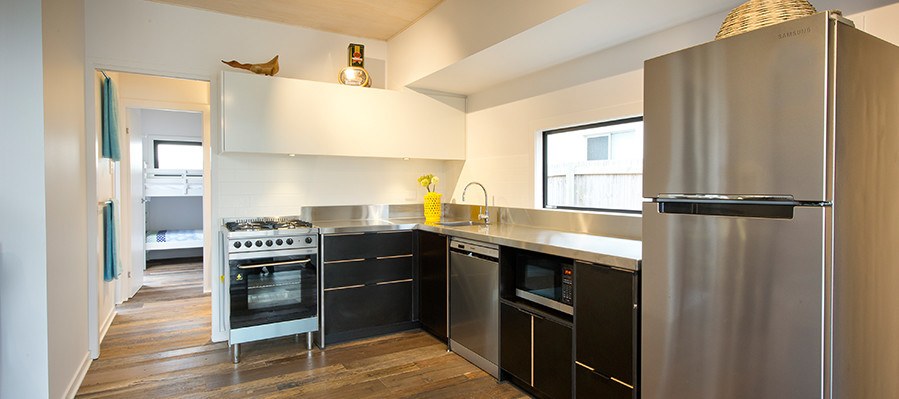 Buddina Beach Shipping Container Houses via Premier Shipping Containers
It is estimated that more than 14 million used shipping containers are lying idle around the world.  A single shipping container can create a tiny home while combining several containers can create multi-story dwellings, apartments, and even entire hotels like The Hougoumont in Fremantle, Western Australia. 
There is no denying that shipping container houses offer exciting, cost-saving opportunities for those keen to build their own home without the price-tag and extended waiting periods of traditional building construction. 
Is shipping container houses affordable and sustainable? They certainly can be.
Are they tacky?  With the increasing popularity of shipping container homes and the vastness of design opportunities available, most would agree that homes constructed from shipping containers need not be tacky – with some considered luxurious and extravagant.
 More Information:
However, creating a shipping container houses may not be as eco-friendly or as simple as you may have thought. 
Before committing to a shipping container construction project, ensure that you are fully aware of all the potential disadvantages and hurdles you may come across during the process.