Activewear is one of the most popular choices of clothing nowadays, with a wide variety of different styles, activewear is also extremely comfortable!
So, we have found the top used sites to buy activewear, gym gear, dance, plus size and overseas stores with the best variety of clothing available online!
We have sorted the Activewear into the following categories:
1. List of the Most Popular Activewear Brands
2XU is a fancy activewear brand for serious athletes and athlete wannabee's (ie me!).  I personally LOVE the 2XU tights, they hold everything in – tightly!  They last and last and last – and although they are pricey – they are so worth it!  I wear 2XU mountain biking and they are yet to get pulls or runs from being scratched by trees or landing on gravel. They specialise in compression wear too!
Check out their range here >
Nimble Activewear has activewear basics.  Loads of racerback tanks, basic bras and simple tights.  Very reasonably priced too.
Check out their range here >
Muscle Nation has a huge range of men and women's activewear and gym wear as well as supplements. Their range is huge and their products are of great quality and very popular. Muscle Nation is a must check online retailer when making your next purchase. There isn't much they don't stock that isn't good quality.
Shop Now > 
A specialised activewear brand especially for pregnant women. Sign up for their newsletter for 10% off your first order.
Dharma Bums is a specialised activewear and yoga wear retailer, with ethically made products from sustainable sources and made materials. Great for mums, their products have the all important body sculpting material, that makes you look great and hide those areas of unwanted attention. Their products come in some amazing prints which look great and made you feel amazing.
Shop Now > 
Find the motivation at Lorna Jane to be your best. The best in Activewear, gym clothes, yoga outfits and workout gear. Shop online for fast delivery.
Shop Now >
Uniquely Australian Bundarra has some great selling eye-catching, authentic and amazing Indigenous-inspired gym and activewear apparel. Profits got back to the designers and help indigenous Australians.
Shop Now >
Check out their range here >
Shop stylish new yoga labels, designer activewear and limited edition sports shoes from almost 40 sports brands including Nike, Adidas by Stella McCartney.
Discounts and Promotions:
Lululemon makes technical athletic clothes for yoga, running, working out, and most other sweaty pursuits. As always, shipping is free.
Running Bare premium sportswear and activewear: Fashion meets performance in printed tights, active leggings, sports bras and workout singlets.
Rock Wear is a young and dynamic clothing label stirring the pot of active wear fashions since 1991. Their leggings are by far the best around!
Shop Now >
Australia's best online fashion and footwear store. Buy clothes online, shoes online, and fashion accessories.
Experience sports, training, shopping and everything else that's new at Nike from any country in the world.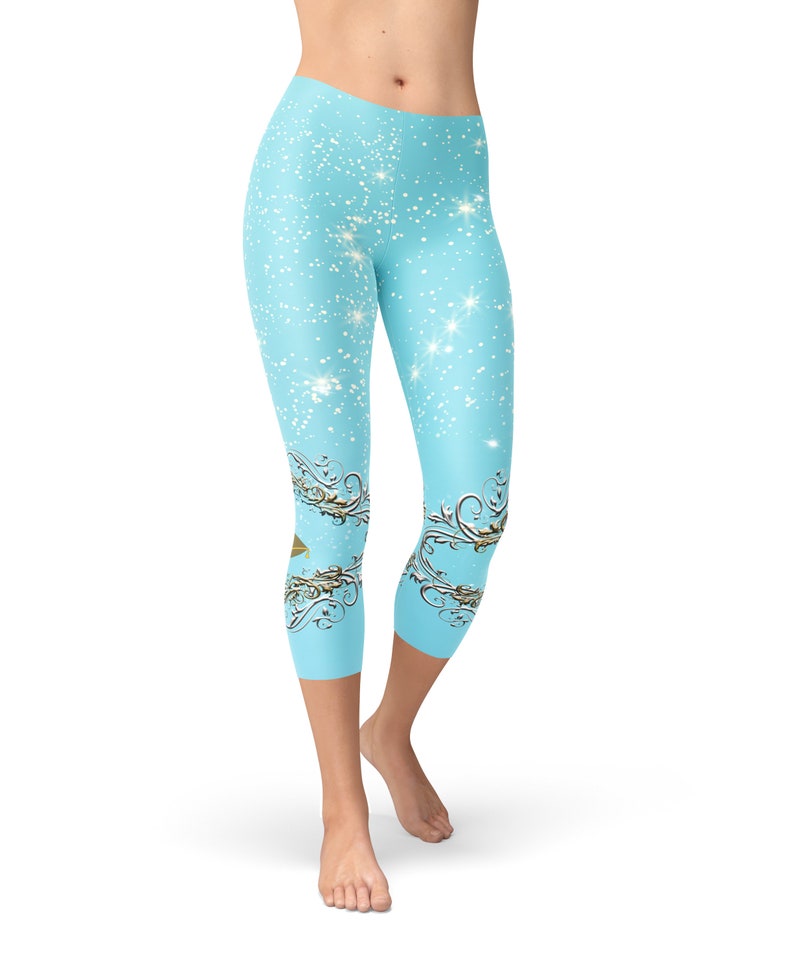 We love these Cinderella Inspired Running Leggings from Sunday Morning Active
rebel is Australia's preferred retailer of sporting and leisure equipment, clothing, shoes, fitness equipment and accessories.
Shop Reebok for women's workout shoes, clothes and gear. Get in shape with our fitness tops, bottoms, sneakers, and more.
Asos stocks some really great activewear brands such as Nike, Adidas, Puma and literally hundreds more!
We've got workout essentials from Bounce Activewear, Hurley, Roxy and more. Get motivated to move with City Beach!
Leading Australian Sports Retailer. View our range of the best sporting brands including Nike, Adidas, New Balance & Asics!
Shop top sport & fitness brands online, including Lorna Jane New Balance Running Bare 2XU Skins and more! Enjoy great prices, free shipping, free returns.
Shop the latest collection of SOLOW clothing and accessories at REVOLVE with free 2-3 day shipping and returns, 30 day price match guarantee.
Born out of Bondi Beach, Sydney, First Base is a homegrown label that since its inception has become the epitome of sports luxe style.
Champion is a major retailer of all sportswear and has all the best brands of activewear for women.
2. List of Most Affordable Activewear Brands to Check Out
Cotton On Body is super affordable.  They have all the basics – tights, shorts, gym shirts – and nothing you don't.  Most pieces are under $40!
Check out their full online range here >
So Peachy Tight by Cotton On Body – only $39.99
Target 
Check out their range here >
TK Maxx
BooHoo
Exotica Athletica
Echt Apparel
Asos
Although Harris Scarfe only has a few stores left, they do have a great online section and they stock a pretty darn good range of cheap-as activewear.  They stock brands such as:
Worth checking out for a great deal!
See their full range here >
3. List of Australian Ethical Activewear Brands
Premium quality Pole Dance clothing and Bikram Hot Yoga clothes. Great choice of designs and colors. Leggings, pole shorts, bras.
D + K is proudly Australian-owned and crafted with sustainability in mind.  Their activewear is designed, produced and delivered all from their Brisbane headquarters.
Stylish Activewear for your active life. Shop online at Fire and Shine for ethically made collections.
Online store for the modern mystic, offering Ethical and Eco conscious Yoga wear, Clothing, Crystals, Mala beads, Tarot cards, essential Oils and more.
Pink Punk Activewear, Yoga wear, swimwear, streetwear, reversible bikinis, Fitness clothing, printed leggings, tights, gym tights, active wear.
Hatha Clothing is an ethical and sustainable Yoga and Activewear. We use the first biodegrade polyamide fabric in the world to produce our leggings.
4. List of Yoga Wear Activewear
Dharma Bums is an ethical yoga and activewear brand providing beautiful, high-performance activewear that performs flawlessly.
Liquido Active is a designer of limited edition, high-quality yoga clothes and apparel for women. We offer everything from yoga pants to sports bras and accessories.
Gym Bunnies is an international online activewear company that makes beautiful activewear and sportswear for women and posts anywhere in the world.  They source only the finest, softest materials available.
Check out their range here>
Divine Goddess is a one stop shop for to buy yoga clothes and yoga supplies online. View our large range of yoga wear, yoga jewellery and yoga accessories online today.
Yoga meets style meets sustainable. Yogi Spirit is a yoga lifestyle store with eco-chic yoga clothes, mats, towels and intentional jewellery.
We are offering 50% OFF a massive range of our Australian made Yoga Wear in celebration of this World wide "Yoga Party".
5. List of Luxe Activewear Brands
Jaggad is an Australian owned sports performance and apparel brand. They have very on-trend activewear for both men and women – I love their tights the best!
Shop Now >
Abi and Joseph provide you with the best deals on gym clothes for women, women's activewear, women's gym wear, women's pilates clothes, women's running.
Activewear and lifestyle destination Hyperluxe North Beach, Perth. Visit our store or browse online to buy our wide range of top activewear brands.
Premium activewear Stockist: Lorna Jane, Vie Active, Brasilfit, 2XU, Onzie, L'URV, Dharma Bums, Cassall, Nux, Champion, Casa Kuma.
Boutique sportswear label that caters for the unique and active individual.
Australia Luxe Collective is a designer footwear and accessories lifestyle brand that embodies luxury and everyday comfort.
6. List of Plus Size Activewear Brands
Step out in style in the latest Plus Size Women's Clothing from Taking Shape. Shop sizes 12 – 24 online today and get Free Shipping in Australia Over $60.
If you're looking to buy activewear for women, sportswear, gym and yoga gear, visit Female for Life where you'll find feminine activewear for every body type.
Provide waist trainers and activewear that tucks in the tummy.
Step out in style in the latest Plus Size Women's Clothing from Taking Shape. Shop sizes 12 – 24 online today and get Free Shipping in Australia Over $60.
Dale and Waters is an iconic Australian brand of plus size clothing for women. For the ultimate in comfort, quality and individual style, shop with us now!
7. List of International Activewear Brands to Check Out
Fabletics offers affordable, high quality and stylish workout clothes for women & men. Shop yoga pants, leggings, joggers, tops, tees and more for any fitness.
Promoting beauty throughout all sorts of sizes, Cult of California focuses on creating the most fashion-forward pieces for fitness and lifestyle
Contemporary and trendy plus-size women's clothing store catering to sizes 14 to 26.
JunoActive provides plus size women with masterfully tailored and high-performance activewear, swimwear and intimates. Shop for plus size activewear today
When OneStopPlus.com was started eight years ago, customers said they wanted convenience, choice and style in plus size"¦literally.
A large selection of modest swimwear options for women & girls including plus sizes! Mix and match tops & bottoms all UV protective.
Addition Elle offers fashionable and trendy plus size women's clothing, including plus size lingerie, plus size jeans and plus size dresses.
Discover the most chic collection of plus size clothing in the latest Castaluna collection, exclusive to La Redoute
Discover the hottest plus-size swimwear, cover-ups, sleepwear and activewear in size 12 and up always for Me
MICHI is an edgy, fashion-forward, utilitarian active lifestyle brand
VIMMIA is an activewear company that wants to help you unleash your life force with well made, well designed clothing.
Who said you couldn't sweat & be sexy all at once? Zobha athleisure tops & bottoms will keep you looking good during an intense workout.
Alala is a luxury women's activewear line with clothing for running, spinning, yoga, working out and hanging out around town.
Shop JoeFresh.com for stylish and affordable clothing for women, men, kids, toddlers, and baby.
Designer apparel for contemporary women with an active, fashionable lifestyle. Feel strong, sexy, feminine & confident in our clothes
MPG is a complete collection of fashion-infused, performance activewear perfectly suited for a wide variety of athletic pursuits.
A fresh take on women's running apparel. We believe you should run in what you love! Shop running shorts, tees, pants, and more.
Shop online for the latest selection of women's activewear by Koral.com. Koral activewear is premium, high fashion activewear designed with luxurious fabrics
What's your favourite Active Wear site?
Got a brand to add? Let us know!