TV show Bluey has become a hit among parents for its relatable and wholesome portrayal of family life. The show follows Bluey, a six-year-old Blue Heeler dog, as she navigates childhood with her younger sister Bingo and their parents.
Bluey is full of energy and enthusiasm, always ready to start a new game or adventure. While the show is certainly geared towards children, it includes themes and jokes that will appeal to adults as well.
For example, in one episode Bluey and Bingo start a pretend game of "mums and dads", which quickly descends into real-life chaos. The episode provides a hilarious and relatable look at the day-to-day struggles of parenting.
In addition to its humour, Bluey also covers serious topics such as boredom, teamwork, and coping with disappointment. The show's thoughtful portrayal of family life has resonated with parents around the world, helping to make Bluey a hit TV show.
Bluey has won plaudits from parents and critics alike for its warm portrayal of family life. The program has won two Logie Awards for Most Outstanding Children's Program as well as an International Emmy Kids Award in 2019.
Recommended Posts
Here are 5 adorable times Bluey had hit us as adults
If you're like us, then you've been completely obsessed with the TV show Bluey since it debuted on ABCKids. The show is just so darn cute, and it's hard not to love the antics of little Bluey and her family. But even as adults, we can still appreciate all the heartfelt moments that this show has given us. Here are 5 adorable times TV Show Bluey had hit us as adults!
1. Bandit and Chilli – Working parents and loving parents!
The TV show Bluey has been praised for its realistic portrayal of working parents and the juggling act that they must perform in order to balance their work and home life.
Their father, Bandit, is an archaeologist, but always found time with his pups.
Dads took upon Facebook Groups to "look up" to their new idol – Dad Idol Bandit! Bandit often teaches parents about humour, playing with their children, and improvisation.
Meanwhile, mums can relate to Chilli much about their parenting with fun kids and juggling their job. Mums found it hilarious! But, she really cares a lot despite putting up her pups' antics. Do you remember the episode, Rain? Chilli wanted to stay dry but in the end, she went outside (with an umbrella) and played with Bluey.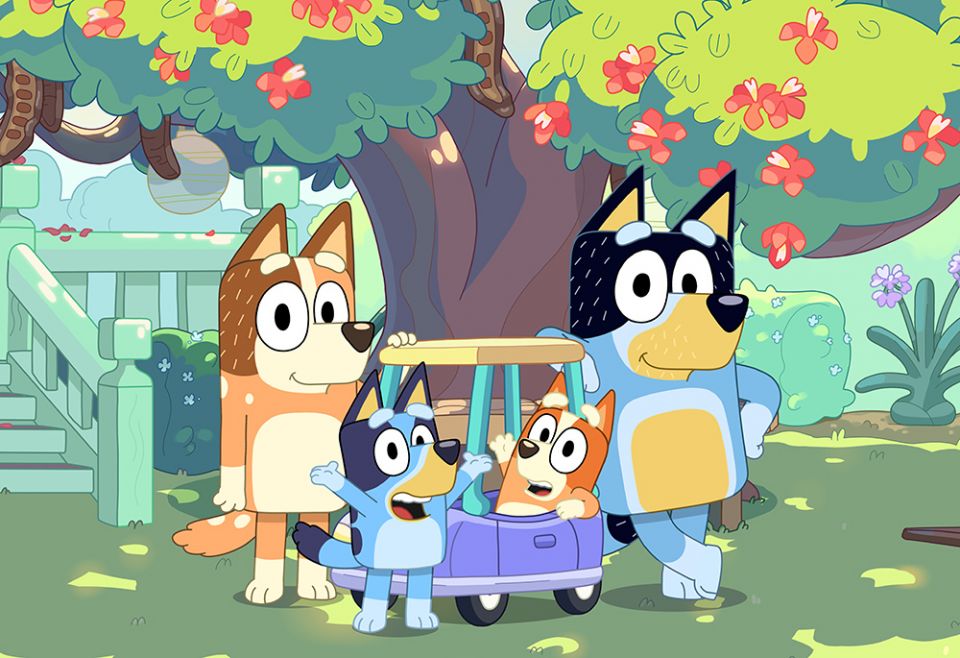 2. Bluey might be a "Rainbow Baby"
Parents know the feeling of how to lose a child in a miscarriage. The term rainbow baby meant a child born after the mother had miscarried in the past. This TikTok user laid out the theory after the series unveiled its episode, "The Show." Bluey and Bingo put on a Mother's Day show for Chilli. The pups performed scenes from their parents' courtship and early marriage.
But, the balloon prematurely set off an unexpected chain reaction that turned what should've been one fun event into something very sad indeed. Bandit (dad-idol, again) reached out to Chilli to comfort her. For mums who have undergone a miscarriage or two – this episode hits us real hard.
3. The show tackles infertility
The popular children's TV show Bluey, recently aired an episode titled "Onesies" that addressed the topic of infertility. The episode follows Bluey and her sister Bingo as they await the arrival of their mum's aunt, Brandy.
Brandy gives her nieces onesies while she's there. We then observe Brandy wanting to leave since she felt uncomfortable with the children and her sister. Bluey asked her mother why Brandy appeared depressed and why they had only ever met their aunt once. Chilli implies that Brandy is incapable of having her own children.
The episode was widely praised for its realistic and sensitive portrayal of infertility. It is rare to see this topic addressed on children's television, and Bluey should be commended for taking on such an important issue.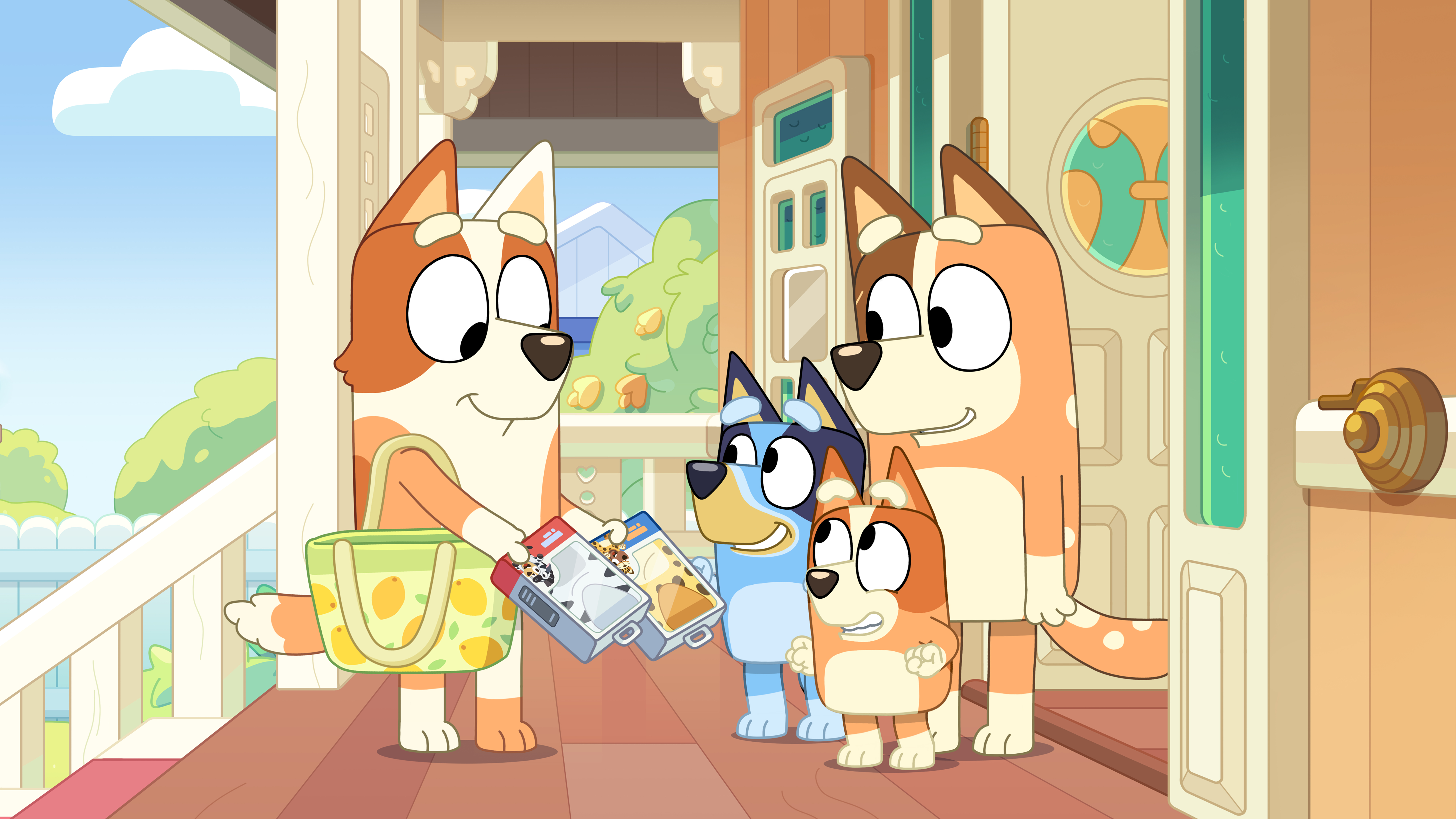 4. TV Show Bluey in episode Turtleboy showed the representation of Auslan
Dougie uses Auslan to talk to his hearing mother. Bingo plays with Turtleboy, a missing turtle toy, which he finds at the park. The bandit advises they shouldn't take it home since the owner could come back to claim it. After she goes, Dougie, a dog with hearing loss, interacts with the turtle as well.
In an effort to prevent Turtleboy from being removed from the park, Dougie and Bingo have each hidden him on different occasions.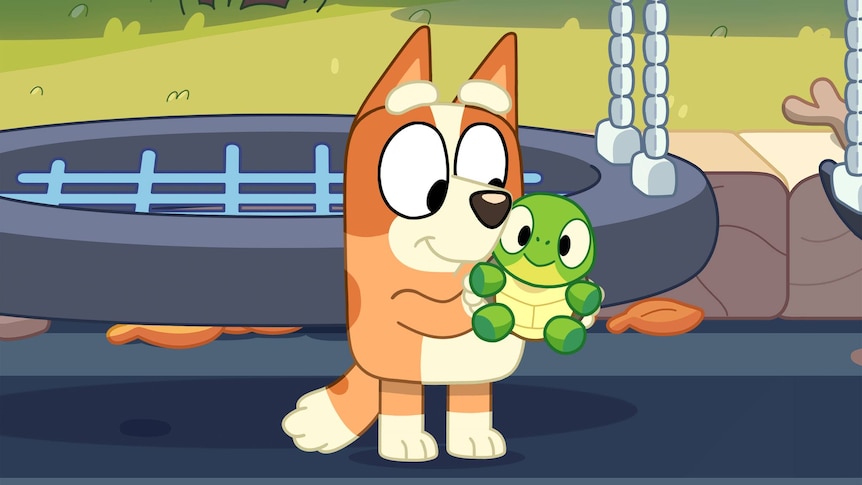 5. When Bluey met Jean-Luc
During a family camping trip, Bluey runs across visiting French-speaking Jean-Luc. Despite the language barrier, they quickly become friends, and when he departs without telling her, that was something, eh?
Even if adolescent Bluey and teen Jean-Luc meet again years later and he now speaks English it was beautiful.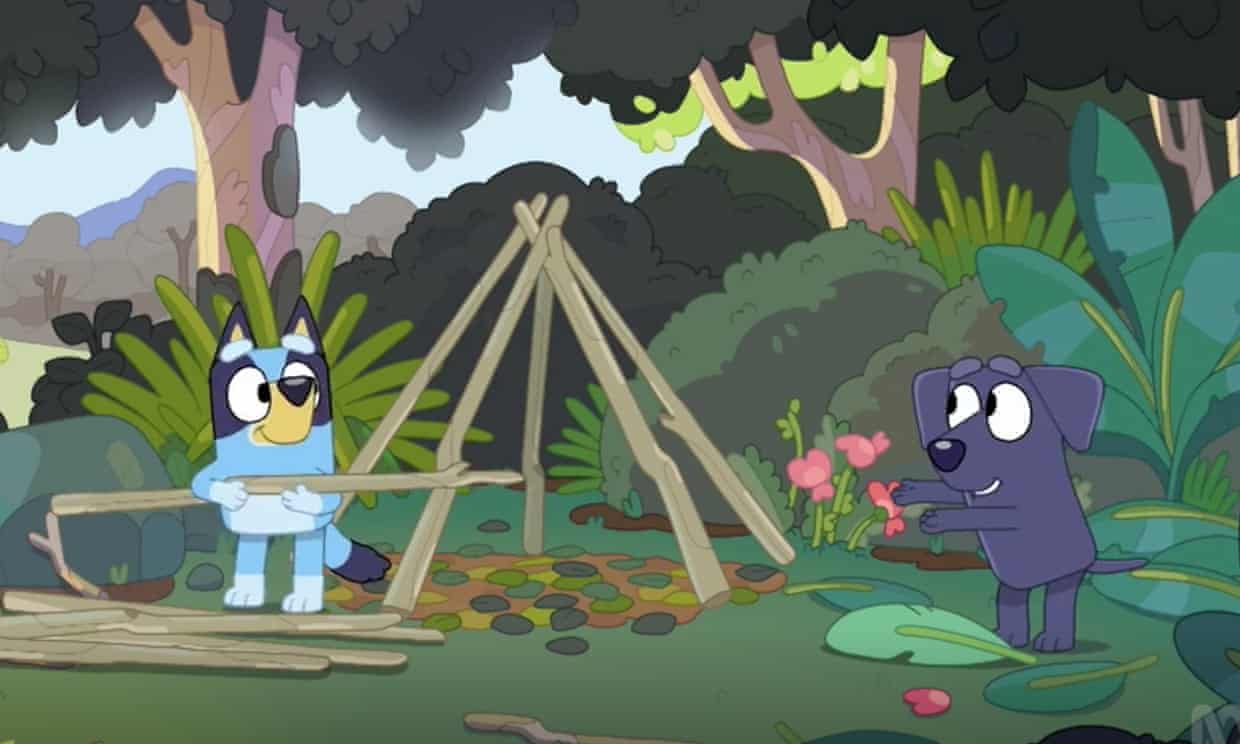 Overall, here's why parents love the TV show Bluey
Australian TV show Bluey has been gaining popularity among parents for its genuine and relatable portrayal of family life. The show follows the adventures of a 6-year-old blue heeler and her loving parents and has struck a chord with parents for its realistic depiction of family dynamics. Here's why parents are loving Bluey!
Bluey is a show that both parents and kids can enjoy together
TV show Bluey shows that both parents and kids can enjoy together. The animation is top-notch, the jokes are clever, and the characters are relatable. It's not just a show for kids – it's a show for families. One of the things that make Bluey so special is that it captures the everyday struggles and joys of family life.
The show has something for everyone – whether you're a parent or a kid, there's something to love about Bluey. It's no wonder that the show has become such a hit with audiences around the world.
TV show Bluey is set in a familiar and relatable environment
The show has been praised for its accurate portrayal of Australian suburban life and the everyday problems that families face. It has also been praised for its diverse cast of characters, which includes Aboriginal and Torres Strait Islander actors. Bluey is a feel-good show that will leave you with a smile on your face.
The characters are lovable and engaging
TV show Bluey follows the titular Blue Heeler puppy as she navigates life with her family and friends. The characters are all lovable and engaging, and Bluey herself is downright adorable. Bluey and Bingo are always there for each other, whether they're playing games, exploring their neighbourhood, or just snuggling up for a nap.
It's clear that Bluey and Bingo have a very special relationship, and it's one of the things that makes Bluey such an enjoyable show to watch.
The storylines are funny and heartwarming
The storylines are funny and heartwarming, and the show does a great job of depicting the challenges and joys of family life. The episodes can be formulaic, and the show relies heavily on juvenile humour. Nonetheless, Bluey is a charming and entertaining show that is sure to appeal to young viewers.
Bluey teaches kids important life lessons
Bluey also teaches kids important life lessons, such as the importance of communication and resilience. In one episode, Bluey and Bingo get into a fight over a toy, and their mother tells them that it's okay to argue, but they need to learn how to listen to each other and compromise.
This is a valuable lesson for kids, who often struggle to communicate effectively with their peers. Bluey also teaches kids about the importance of resilience. Bluey is a fun and educational show that teaches kids important life lessons.
Parents can relate to the struggles that the characters face
While the characters are dogs, the situations they find themselves in are very relatable for parents. For example, one episode features Bluey and her sister trying to get their parents to play with them. In the end, the parents finally give in and play with the girls.
This episode is a great example of how Bluey so accurately captures the struggles that parents face. The show is also full of heart and humour, making it a must-watch for any parent looking for a little relief from the everyday challenges of parenting.
What's your favourite episode?
TV show Bluey has been praised for its realistic portrayal of family life, depicting everything from the mundane to the chaotic with charm and humour. The show's focus on the little things that make up everyday life has resonated with parents, who often find themselves laughing and crying along with the characters.
However, Bluey also tackles more difficult subjects, such as anxiety and grief. This touching episode highlights the importance of family bonds, even when times are tough. TV show Bluey successfully combines comedy and drama to create a relatable and moving experience for viewers of all ages.