The following article contains major Casualty spoilers for next week's episode (October 8), which some readers may prefer to avoid.
Casualty aired a worrying cliffhanger tonight (October 1), which saw Robyn left fighting for her life while alone in the hospital car park.
Robyn's new story was first teased in the show's autumn trailer last month, but what is wrong with her? And will she be okay? Read on to find out.
What is wrong with Robyn?
BBC
Robyn's already-stressful day took an unsettling turn when she collapsed during the closing moments of the episode – while on the way to her daughter Charlotte's school play.
In a further worrying development, Robyn was seen coughing up blood and struggling to breathe, leaving fans with an anxious wait to see if anyone finds her next week.
Robyn had become palpably unwell throughout her hectic shift, sparking concern from her friend Paul, who has been concerned for her welfare for the past few weeks.
Viewers know that Robyn is currently undergoing IVF treatment, after agreeing to be a surrogate for her colleagues Adi and Marty.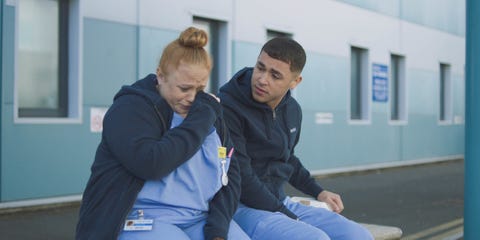 BBC
As Adi and Marty waited for her to turn up for an appointment at the clinic, Robyn was seen in a worrying state in the car park. The aftermath of this will be explored next Saturday, when Paul finds Robyn and rushes her into the ED.
Spoilers for next week's episode have revealed that Robyn is suffering from Ovarian Hyperstimulation (OHSS) – a rare side effect associated with IVF.
Due to further complications, it becomes apparent that Robyn has developed a blood clot on her lung – which is restricting her breathing and causing the alarming symptoms.
Further panic ensues when Robyn's condition deteriorates, but thankfully, Dylan and the team are able to resuscitate her.
As Robyn reflects on her near-death experience, she begins to reevaluate her future, and more crucially, whether she does actually want to be a surrogate after all.
Robyn's story – what has happened so far?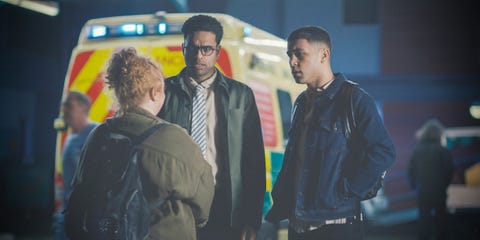 BBC
Robyn agreed to be Adi and Marty's surrogate towards the end of last year, after learning they were planning to have a baby together.
Earlier in the year, Robyn had a termination for financial reasons, having fallen pregnant unexpectedly following a one-night stand with a stranger.
Despite some initial doubts over Adi's surrogacy proposition, Robyn eventually came round to the idea, but it wasn't long before cracks started to appear in the seemingly-amicable arrangement.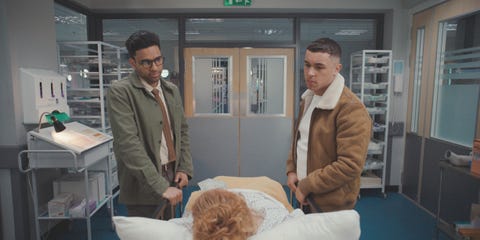 BBC
Initially, the most fundamental obstacle seemed blurred lines in regards to Robyn's involvement in the baby's life, but more recently, it has become apparent that Adi and Marty's relationship – and their very different views on what that looks like – could be a far more insurmountable issue here anyway.
Tonight's episode saw Adi override his and Marty's mutual agreement regarding the IVF plans, insisting that he had to be the biological father.
Marty gently attempted to question Adi on this, arguing that if they were both planning to raise the baby together then it shouldn't really matter, but was ultimately forced to back down.
These differences will follow them into next week, when it becomes clear where Adi's priorities really lie.
While Marty is devastated that he is partially responsible for Robyn's illness, Adi is far more concerned about whether this scuppers his chance to have a baby.
What happens next?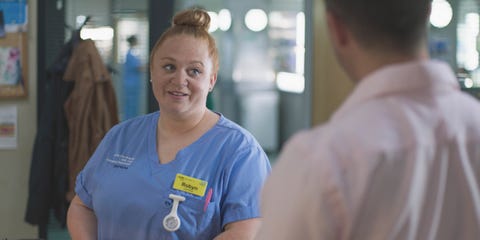 BBC
Robyn's near-death experience will force her to make some big decisions about her future, starting with the surrogacy.
Unfortunately, Adi isn't willing to let her bow out without a fight, and attempts to emotionally manipulate her into giving IVF another chance.
Fans will have to wait and see what Robyn decides, but she does also begin to reflect on her earlier decision to cut ties with love interest Paul.
Touched by Paul's obvious affection for both her and daughter Charlotte, Robyn declares her love for him.
Casualty spoilers – what else happens in next week's episode?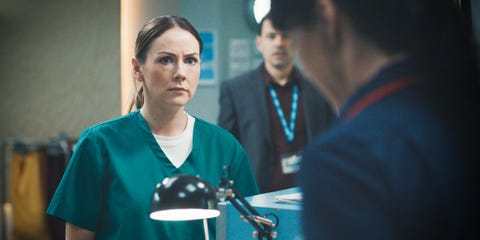 BBC
Stevie's story will also be revisited in next week's episode, as her ambitions to become Clinical Lead begin to slip through her fingers.
When Stevie's former nemesis Jonty returns to the ED – in a very different guise – the ruthless medic makes some impulsive decisions that could come back to haunt her…
Meanwhile, Marty also has to make some difficult decisions about his relationship with Adi.
Read more Casualty spoilers on our dedicated homepage.
Best Entertainment and Tech Deals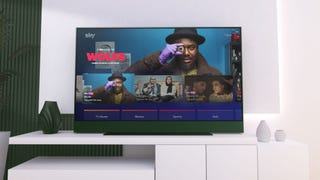 Shop Sky deals across TV, broadband and mobile
Sky
sky.com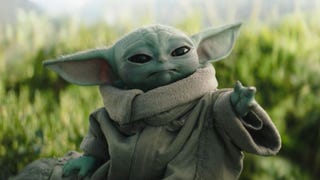 Sign up for Disney+
Disney+
Disney+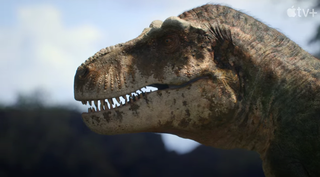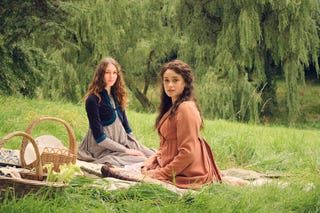 Sign up for BritBox
BritBox
britbox.co.uk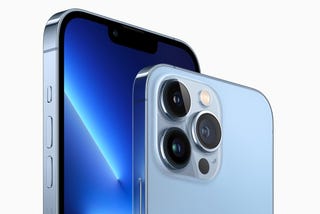 Shop EE's iPhone, Galaxy and more phone deals
EE
EE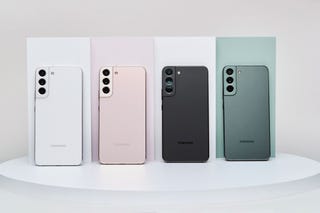 Shop Samsung Galaxy S22 and S22+ phones
Samsung Galaxy
Samsung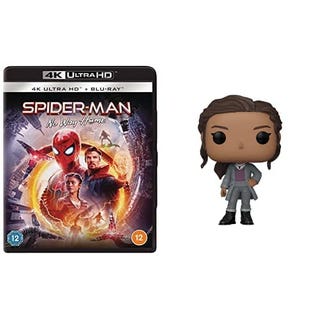 Spider-Man: No Way Home (4K UHD) with MJ Funko Pop! figure
Sony Pictures/Marvel
amazon.co.uk
£31.99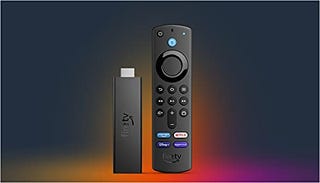 Amazon Fire TV Stick 4K Max with Alexa Voice Remote
Amazon
amazon.co.uk
£39.99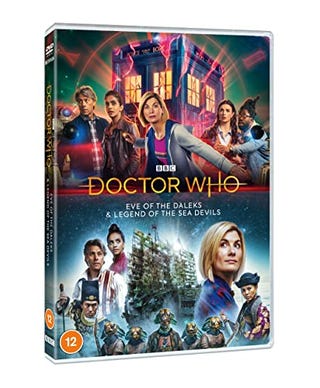 Doctor Who 'Eye of the Daleks' and 'Legend of the Sea Devils' boxset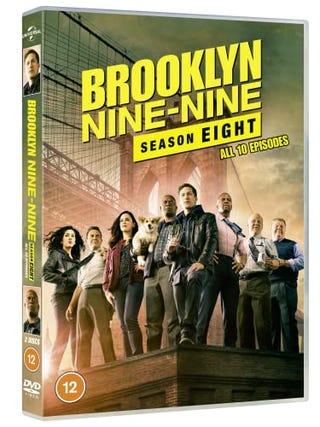 Brooklyn Nine-Nine season 8 DVD boxset
Universal
amazon.co.uk
£11.99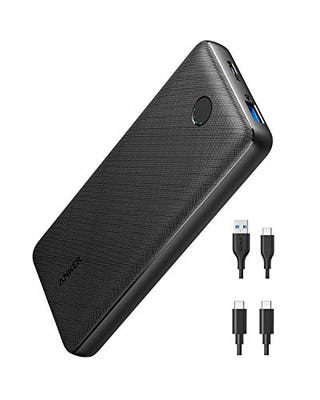 Anker PowerCore Essential 20,000 PD Power Bank
Anker
amazon.co.uk
£44.99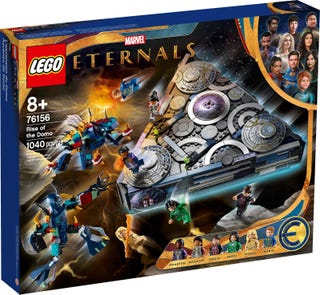 LEGO Marvel – Eternals 'Rise of the Domo' playset
LEGO/Marvel
lego.com
£50.00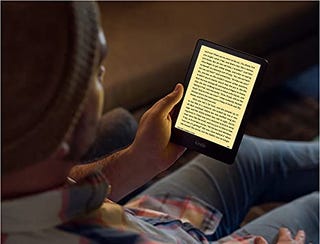 All-new Kindle Paperwhite (2021 release)
Amazon
amazon.co.uk
£104.99