Summary
Servings
8
Time Needed

20 mins Prep

50 mins Cook
Ingredients
16
Difficulty
Easy
Ingredients
2


Bananas

1


Large Egg

1/2


Cup Brown Sugar

1/4 cup


Granulated Sugar

1/2


Cup Butter

1/4 cup


Greek Yogurt

2 tsp


Vanilla Extract

1 cup


Flour

1/2


Tsp Baking Soda

1/2 tsp


Baking Powder

1


Pinch Salt

FILLING
1


Large Egg

1


4 Oz Cream Cheese

1/4


Cup Granulated Sugar

3 tbsp


All-purpose Flour
Nutrition Information
Qty per
192g serve
Qty per
100g
Energy
280cal
146cal
Protein
10.9g
5.7g
Fat (total)
11.7g
6.1g
 – saturated
5.6g
2.9g
Carbohydrate
34g
18g
 – sugars
16.8g
8.8g
Dietary Fibre
1.72g
0.9g
Sodium
116mg
61mg
Please Note – Nutritional information is provided as a guide only and may not be accurate.
Are you ready to give your basic banana bread an upgrade? This Banana Bread with Cream Cheese Filling is such a delightful treat!
The kids will lovveee the surprise inside when they think they're eating the usual banana bread.
It is a must-try recipe. It tastes incredibly delicious and this one is perfect for when you have super ripe bananas that might go manky.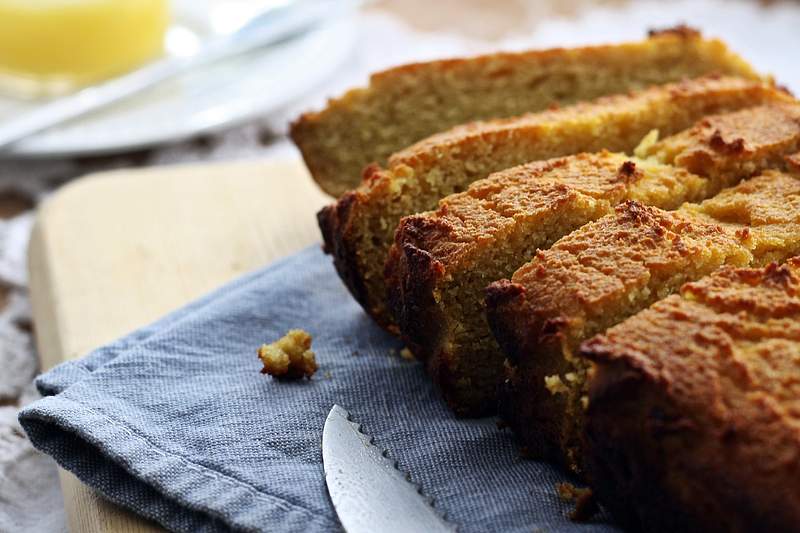 Never Throw Out a Banana Again!
Hint: When your bananas start going black – chop them into bite-sized pieces and pop them into a medium-sized ziplock bag – that way you have ready-made ripe bananas for banana bread, banana smoothies or even as a sugar replacement in baking.
There's nothing like a warm, freshly-baked loaf of banana bread. And when that banana bread is filled with a rich, creamy filling, it's even better. This Banana Bread with Cream Cheese Filling recipe is the perfect way to take your banana bread game to the next level.
The key to making this recipe extra special is in the filling. A mixture of cream cheese, sugar, and vanilla extract is spread between the layers of banana bread dough, creating a sweet and decadent centre. When baked, the filling becomes fluffy and pillows around the banana bread, add an extra level of indulgence. Whether you enjoy it for breakfast or dessert, this Banana Bread with Cream Cheese Filling is sure to be a hit.
Allow the Banana Bread to cool to room temperature. Then double wrap the banana bread with plastic wrap and place it in the freezer for up to two months.
Method
Preheat the oven to 350°F and prepare a 9×5 inch pan.

Mash the bananas one at a time.

In a bowl, mix in the following ingredients: sour cream, egg, sugar, butter and vanilla.

Add in the mashed bananas to the mixture. Add baking powder, baking soda, salt and flour then set aside.

In another bowl, mix the cream cheese, sugar, egg and flour.

Pour half of the bread batter into the pan then pour the filling. Make sure to smoothen the corners and then pour the rest of the batter on top.

Bake for about 50 minutes – make sure to keep an eye on the bread because baking time may vary.

Cool for 10-15 minutes then serve while fresh! Enjoy!