TEXARKANA, Texas – For nearly 50 years, The First Choice Pregnancy Resource Center has been providing services to women and men who are facing unplanned pregnancies.
The non-profit not only sustains their programs through community donations, but those funds are now helping them to expand their services to rural areas.
When someone is facing an unplanned pregnancy, Director Kristie Wright says they want to be their first choice to come to whether they're considering adoption, abortion, or parenting.
"We can provide resources for them, be a nonjudgmental listening ear, and talk to them about what is going on in life, and why they're considering that. See if we can't help them through that process," said Wright.
The nonprofit is getting ready to launch their new mobile unit called Leah.
It's named after the daughter of one of their donors.
The total cost of the unit is $220,000.
Wright says transportation is a real issue for a lot of their clients.
"Unfortunately, they might be able to get a ride to the abortion clinic easier than they are to town to see us. So we want to be able to go to them," said Wright.
The mobile unit will allow the non-profit to go into rural areas and provide pregnancy testing, ultrasounds, and peer counseling.
The center's long-term goal is to also provide classes remotely.
Wright says generous donations are really the wheels that keep their services going.

Altrusa Texarkana

The non-profit also has a mommy store. Everything inside is donated by businesses, volunteers and other non-profits, like Altrusa Texarkana and the Iota Phi Lamdba Sorority Inc. Epsilon Xi Chapter.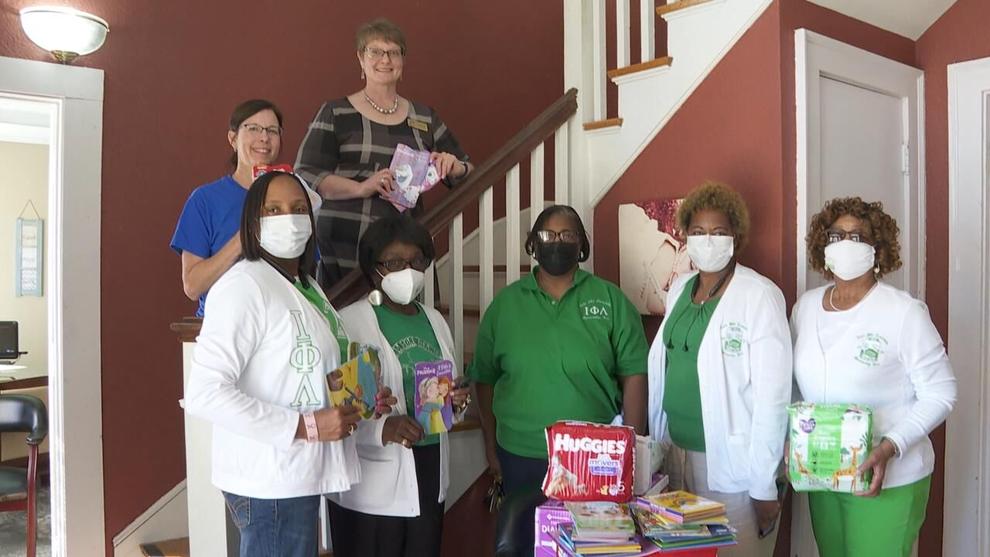 Iota Phi Lamdba Sorority Inc.
Epsilon Xi Chapter

Wright says the donated items are the incentive that helps get clients in the door.
"They stay once they realize, I am learning something, and this is a good environment for me to be in, but that's really the draw is that they'll be able to get items for their kids at no cost to them. They just have to earn it through attending classes," explained Wright.
Wright says they plan to launch the mobile unit before the end of the year.
They're just waiting to install the ultrasound machine.
For more information about "Leah" or the First Choice Pregnancy Resource Center go to firstchoiceprc.com.