Where to Find Wholesale Suppliers for Your New Small Business
The hardest part of starting any small business is usually finding wholesale suppliers to get stock to sell.  It isn't just like you can ring someone already selling a product and asking them who their wholesale supplier is – you can do the homework yourself – but we can help you!
More Reading:
But even if you haven't decided on what product or service to sell as yet, it doesn't hurt to have a look around at the wholesale suppliers we have to see if any product you may like to sell.
I highly recommend when looking at these sites that you look at the 'Most Popular' items – these are what are hot right now – so customers are there for the taking.
If you need a bit more inspiration before purchasing goods – try some of these ideas:
62 Easy Small Business Ideas for Stay at Home Mums
Table of Contents:
Free List of Wholesale Suppliers for Your New Business
1. Getting Started in Small Business is The Hardest Part!
More women than ever before are starting new businesses, and we here at Stay at Home Mum want to help as many of you get started as you can!  We have loads of lists of where to buy different products and services wholesale so that you have inventory to sell!.  Wholesale suppliers are usually a big secret for existing small businesses, and most are loathe to share the information on where they get their products from.
And we don't blame them, after all, you will be the competition.
Luckily – we are not in competition with you – we are just here to help.  So here are our current lists of wholesale suppliers that you can go through in the niche you are selling.  We will be adding to this list all the time, and are happy to take suggestions too!
2. How Do I Find Wholesale Suppliers?
Well, you can Google it – but most of the time wholesale suppliers aren't the sort of businesses that appear at the top of Google.  And yes, you can ask family and friends for recommendations on wholesale suppliers, but most of the time it is damn tough!  Luckily – we have been around for ten years now and know so many business owners that have contributed to this list. 
Plus we add to it absolutely all the time – so if we haven't listed what you are looking for – make sure you drop us a line – there is a good chance we will know!
Look at Wholesale Directories or Supplier Directories Online:
Another place people find Wholesale Suppliers is to purchase a membership to Wholesale Directories.  We have a list of some of the best below and the pricing for each.  Look some of them are great – others – well I think our list is much better and it costs you nothing!
Purchase Products Cheaply from Factory Outlets
Another nifty place to find Wholesale Suppliers is to shop at Factory Outlets and then on-sell. If you love the product – have a look at the manufacturer's details to see if you can find the wholesaler online.
Contact the Manufacturer Directly To Be a Wholesale Supplier
If you have an item that you are keen to sell, look up the manufacturer and contact them directly.  They will either give you the details of their supplier or will sell directly to you.
We also have a private group where we discuss our suppliers – privately – so feel free to join us!
3. Many Wholesalers Will Require You to Have an ABN
Many wholesale suppliers will require you to sign up or apply to be a wholesaler for their products.  Don't be discouraged at this point – all you need is an ABN or Australian Business Number – they are free and you grab them from the Australian Taxation Office online.  The ABN is an eleven-digit number that identifies you – as the owner of a business – to the Government.
Also if your online business isn't up and running – you may not get approved by some wholesalers as a purchaser.  Don't be discouraged – bookmark it and come back to them later and use other suppliers to gain experience and reputation.
Aside from directories and factory outlets, there are tons of other wholesale websites you can use to find suppliers. These include marketplaces, forums and blogs. Question and answer websites such as Quora are also great for finding suppliers to buy products from. Make sure you try as many platforms as possible to find the most suitable supplier.
4. What Type of Wholesale Supplier Will Depend on Your Business Model
What type of business do you think you might have?  It really comes down to the following business models:
Will you be buying wholesale products at wholesale prices to sell at retail prices?
Sell Dropshipped Products and Have No stock
Sell Private Label or White Label Goods
Let's have a quick look at each of them to help you decide:
1. Wholesale Products to Sell at Retail Prices:
This is the traditional selling model – and most of our list of wholesale suppliers below will be able to fill that need.  Generally, you are purchasing a product from a wholesale supplier or manufacturer, marking the product up a certain percentage, and pocketing the differences.
2. Sell Dropshipped Products
Dropshipping is going to be HUGE in Australia – it is already huge overseas and is starting to really gain traction here in Australia.  Generally dropshipping works like this:  You advertise a product, you sell the product, then you order the product directly from the manufacturer or dropship supplier and have it shipped straight to the customer.
It means you don't have to handle any stock, don't have to deal with postage etc – but you do need to be organised!
If you are looking for products to dropship – try our list of Dropshipping Suppliers –> 
Alternatively, we do have a list of Australian retailers that offer drop shipping if you want to stay local.
The most popular Dropshipping wholesale suppliers are:
Wholesale2B
Wholesale2B has over one million different drop ship products to choose from.  Plus their platform integrates with many sales platforms such as Shopify and Bigcommerce.
Spocket
Spocket is a platform that integrates directly into your online store whether you are with Shopify, Wix, WooCommerce or Squarespace.  Spocket has over 70,000 wholesalers and you just choose the products you want to dropship and pop them into your online store.
SaleHoo
SaleHoo is perhaps the largest Drop Shipping Company in the world.  They do however have a membership fee to join which is $67 per year. HOWEVER – we have negotiated a deal and you can join for just $1!

I joined up about a year ago and they do have some awesome suppliers in there – including Australian based suppliers – not exhaustive – but still a great start! Best of all – all of their sellers are 'verified' so you know they are legitimate.

Simply Wholesale
Simply Wholesale are a dropshipping company of electronics, home and garden goods, beauty products, tools and equipment.
DH Gate
DH Gate is a China-based platform and the main competitor of AliExpress.  They have a fantastic selection of women fashion, electronics and kids clothing.
Syncee
Syncee is a dropship supplier of thousands of dropship products all in one place. It is perfect if you have a Shopify store. They offer a free trial – it is certainly worth checking out.
For more Dropshipping Companies check out our article on 'List of the Most Reputable Drop Shipping Companies Around the World'.
3. Sell Private Label or White Label Goods
Private Label or White Label Goods is where you are purchasing someone else's product – then branding it as your own.  Most skincare and makeup you purchase are all private-label goods. 
Most supplements and weight loss shakes – are also private-label goods.
It is particularly good for edible products or medicine goods where there is a high degree of sophistication that goes into the ingredients.
If this is an area you wish to explore – here is where to go:
5. What E-Commerce Platform Will You Sell Your Product?
Once you have decided on a product and have ordered some stock, the next step is considering how you will sell that stock.
And there are so many options it's often hard to know where to begin!
There are plenty of free platforms for selling, but the problem with a free platform is that it becomes difficult to 'Scale up' if you all of a sudden become very busy. As some platforms may have a monthly fee, but scale up easily.
Every platform has different functionality and pricing.  Here is a brief overview of the more popular e-commerce platforms – and the pro's and con's of each!
Shopify
Cost: From $29/month
Good for small to huge businesses.
Shopify isn't the most popular e-commerce platform in the world for no reason!  Shopify is easy to use, can scale easily and if you ask most e-commerce sellers what their favourite platform is – 9/10 will tell you Shopify. But that ease of use and functionality will cost you – most Shopify basic stores start from $29 per month. If you are considering Drop Shipping – Shopify is a fantastic option as it integrates with many dropshipping wholesale suppliers like Printful and Spocket. 
Personally – we LOVE Shopify – we have used it ourselves – and once you get the hang of it – it is so easy to make changes and create your own shopping website with full support behind you.
Pro's of Shopify:
Very easy to scale up your business as you grow.
Excellent functionality
Thousands of add-ons so you can adapt the store to your product.
There are lots of Youtube videos and tutorials on how to use Shopify.
Integrates with all the major Drop Shipping companies.
Con's of Shopify:
The basic plan of Shopify is about $29/month – but when you add the add-ons – it can get expensive.
Bit tricky to learn how to use for newbies to e-commerce.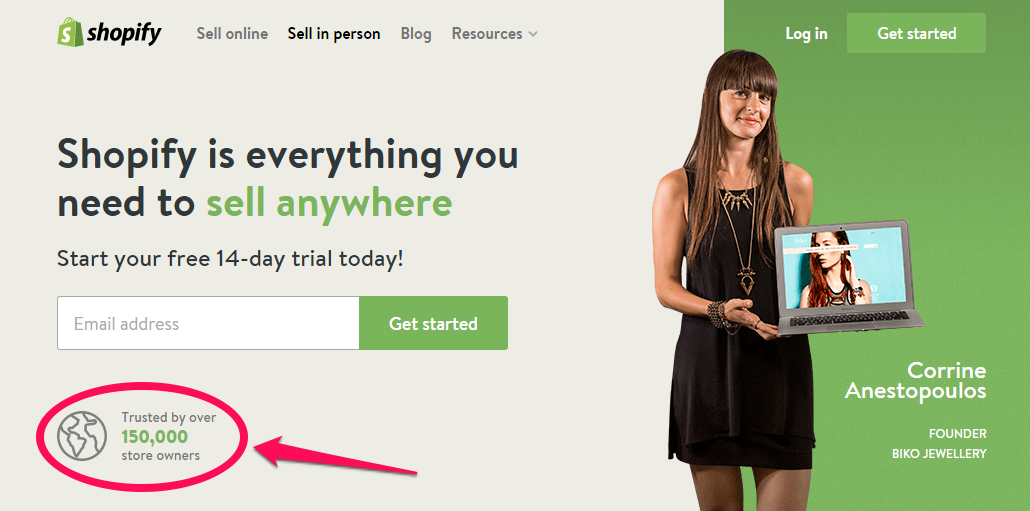 WooCommerce
Price: Free
Best for small to medium size businesses.
WooCommerce is free – and it integrates with WordPress very easily.  It doesn't require any custom coding and is easy to use.  It doesn't however scale very easily – so if you are wanting to go big and fast – it may not be the right e-commerce platform to choose. 
This is an option to choose if you have no start-up funds and know that you may have to change platforms when you start making money.
Pro's of WooCommerce:
It's FREE!
WooCommerce is open-source (that means the code can be changed to suit your business).
Loads of add-ons and plug-ins are available.
Con's of WooCommerce:
Doesn't integrate with major drop shopping companies
All the plug-ins and add-ons for WooCommerce will cost you.
Built for the US market rather than anywhere else in the world.
Read more here >
Other e-commerce platforms to consider include:
6. Go to Trade Shows in Your Industry
A fantastic way to see a variety of new products in the market and to find wholesale suppliers it to attend as many trade shows as you can.  These are happening all over Australia and the world at any given time.  Here is where to find what's on:
Events Eye has a list of all the Trade Shows in Australia – broken down into cities.
Trade Fairs Australia sorts all the Trade Shows and Exhibitions in all regions.
Trade Fest lets you browse all the Trade Shows via industry
7. Getting Started in Small Business
We have a wealth of information to help you get started in your small business journey!  In fact – we love it so much we have written a book on how to Earn at Home.
Check it out here >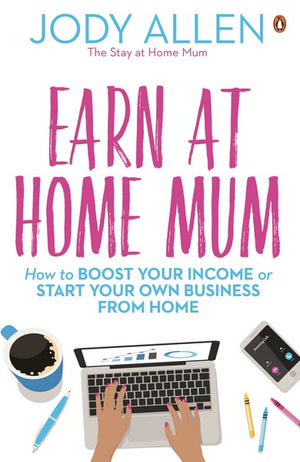 But some articles that may just help you out include:
List of Major International Wholesale Companies:
These are the major companies (most of which are based in China) that are wholesale suppliers that supply goods all over the world.  The best thing about them is that they have online stores so you don't need to travel to see their list of offerings. 
Remember to always look at reviews and get a sample before investing thousands of dollars into stock to make sure it is the right product for you!
Like any purchase, always do your due diligence before putting your money on the line!
List of Australian Wholesale Companies:
These are general wholesale companies that sell a variety of goods in all categories. Most people don't know about these amazing companies – so take advantage and get your online store products at the right price for re-selling!
MyDeal

My Deal has a large range of:
– Wholesale Furniture
– Smart Phones (wholesale iPhones, Samsung, Sony and Google)
– Bedding (mattresses)
– Pet Products
– Home Appliances such as air fryers
– Office equipment

Get 10% off when you sign up for the MyDeal Newsletter.

See their range ->

Bargains Online

Bargains Online stocks the following wholesale products:
– Sports Gear such as gym equipment
– Health & Beauty Products
– Nursery Products such as electric ride on cars and jumping castles
– Home Furniture including lounge suites, dining room suites and more

See their range ->

Simply Wholesale

Simply Wholesale is one of the best wholesale stores online as they offer a drop shipping service!

They sell the following varieties of products:
– Electronics
– Home and Garden furniture
– Health and beauty products
– Home tools and equipment.

However, the very best items they sell are fashion accessories – items like watches, hats, bags, sunglasses – and they have some really great brands such as Adidas and UGG.  Now their range is far from extensive, but if you are just dipping your toe into the business, they can be a really good start.

See their range ->

Factory Fast

Factory fast stocks so many amazing products and ones that you might not think of selling. Another HUGE plus is that they are Australian owned and operated, so getting products to your customers will be quicker rather than coming from overseas. 

See their range ->

Best Deals
Best Deals have home appliances, sports and fitness equipment, musical instruments, computers and IT products, tools and bedding.
Payday Deals
Payday Deals offer toys and games, travel, sports and fitness equipment, electronics, furniture and beauty products.
Device Deal
Device Deal offers computer systems, security cameras, networking, printers, scanners and more.
Fashion, Jewellery and Accessory Wholesaler Suppliers:
Women's fashion, crystals, jewellery and fashion accessories are perhaps the most sought-after item purchased online in the entire world.  So it makes sense to go into this kind of business if you are starting out.
List of Beauty, Makeup and Skincare Wholesaler Suppliers
List of Home, Home Decor, Home Renovations and Cleaning Wholesaler Suppliers:
List of Kids Clothing, Toys and Games Wholesale Suppliers:
List of Crafting and Gifting Wholesaler Suppliers:
List of Where to Purchase Adult Wholesale Suppliers:
I love selling Adult Products – because there is such a huge markup on their pricing that it is a very lucrative business to start.  You can mark up products up to 300% – now there is a tidy profit in that!
List of Wholesale Food Wholesale Suppliers:
| | |
| --- | --- |
| Fine Food Wholesalers | Wholesale Food Group Australia |
| Foodbomb | Food By Us |
| Gourmet Brands | The Source Bulk Foods Australia |
| Opera Foods | Bidfood Australia |
| Complete Food Services | MOCO Food Services |
| BioLiving | Country Wide Food Services |
| Essential Ingredient | PE Foods |
| Global Food & Wine | |

Got a niche you want more information about finding wholesale suppliers?
Drop us a line at [email protected] and we will see what we can dig up for you!