So your daughter is in high school and you have no idea what to get her as a gift for Christmas this year.
We've been there! It can be hard to find the right thing.
These girls are young women now, but they still have some childhood to enjoy, and a present that spans the gap is what you need.
They're definitely not into toys, and wary of anything that is going to make them seem like little kids (God forbid). As teens they're looking to be on trend, gain experiences, and ultimately have things to share with their mates. So, we asked the Stay At Home Mum experts, you guys! Here's what you think are the best things for teenage girls this year.
General Great Gift Ideas for High School Aged Girls:
Magazine Subscription through iSubscribe. We particularly like Girlfriend Magazine (an Aussie classic) as well as Seventeen and Teen Vogue, both US-based magazines aimed at teen girls.
via rehobothlibrary.org
A Good Book:
Books make absolutely fantastic gifts, and there is an absolutely booming young adults fiction world out there are the moment with so many great picks for high school girls. Our picks include a mix of good series, as well as a few fantastic standalone novels. They are:
Throne of Glass Series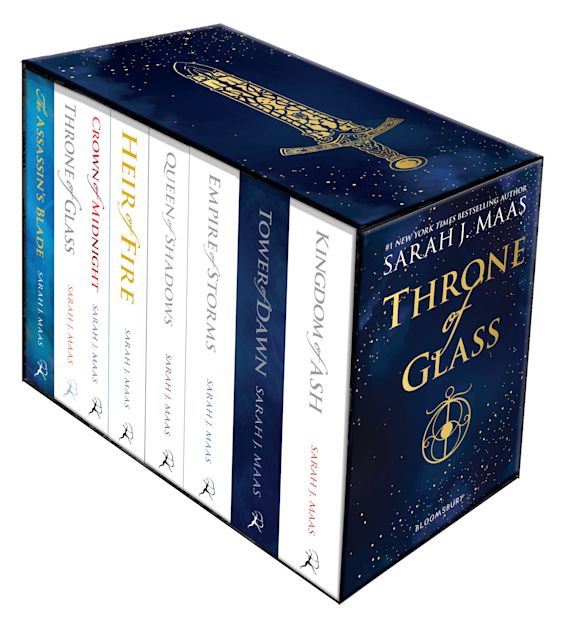 City of Bones Series
via simonandschuster.com
The Fault in Our Stars
The Hunger Games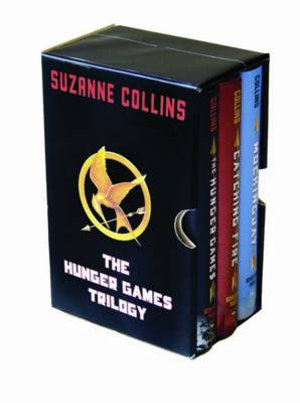 A Fortunate Life
via readings.com.au
Tech Gifts Ideas
Technology-focused gift ideas are pretty much always a hit with modern teens, and high school girls are no exception. A part of a teenager's persona among their friends is the tech that they have, and keeping up with the curve is a constant concern for them. OF course, parents aren't expected to shell out for everything, but on special occasions like Christmas they do make a wonderful 'big' gift for an almost grown up.
iPhone
via phonearena.com
iPhones are the ultimate gift for high school girls, particularly those that love to chat, be social with their friends, and who are active on social networks.
iPad
via bhphotovideo.com
Next up alongside the iPhone in terms of awesome gift is the iPad. These are also perfect if you're concerned about your daughter straining her eyes from lots of screen time on a small iPhone screen.
Wireless Earbuds
via walmart.com
The next big thing in tech is definitely wireless earbuds, and high school girls are in on that trend. There are lots of designs and colours they're sure to love.
Bluetooth Wireless Shower Speaker
via ebay.co.uk
If your high school aged daughter loves music and enjoys the odd shower concert, a Bluetooth Wireless shower speaker will really encourage her to enjoy those tunes anyway.
Retro Polaroid Camera
via etsy.com
In the instagram world, you wouldn't think these would be a hit, but they absolutely are. There's something magical about taking a picture and getting an instant print, and high school girls just get that.
Party Mouse
via banleong.com
Fitbit
via fitbit.com
Getting fit is great, providing it doesn't become an obsession, and for teenage girls a Fitbit could be the thing that gets them out of their rut about exercising and getting sweaty. Embrace it!
Laptop Satchel
via pinterest.com
Perfect for carrying around the all important laptop from home and school, think about one that matches your teen girl's individual design preferences for maximum longevity.
iPhone Charger Sets
via uncommongoods.com
As long as teenage girls have iPhones, they will need iPhone charges, and it's always better to have a few different ones for different areas so they're never without. God forbid.
Hair & Makeup Gift Ideas:
Makeup Brushes
High school girls are just getting into the makeup game, and you can ease the road by providing some great accessories to get them started. We recommend a really good kit of make up brushes, so they're building on a good foundation of high-quality brushwork!
Our Pick:  Nude by Nature Essential Collection Brush Set for $39.95
Hair Straightener
Our Pick: GHD V Gold Styler in Ruby Sunset by RY.com.au
Now that they're a bit older many high school girls are trying to figure out their personal style, and that sometimes means straightening their hair. A good quality straightener is a great gift for them, and they'll thank you for it.
Makeup Bag
via missc.boutique
If your teenage girl is into makeup, she's probably going to need a decent make up bag. One that travels well, and has space and compartments for all her favourite things, well it just makes sense.
Gel Nail Kit with Lamp
via independent.co.uk
Painting the nails is a great way to express yourself, particularly for high school girls. A gel nail kit, complete with a lamp, is the perfect gift for a teenage girl who loves nail art and everything that goes along with it.
Contour and Highlighting Collection
Contouring and highlighting are the big things these days, and some high school girls are just artists with this style of make up. If your teen girl is interested in this kind of thing as well, a kit like this will just rock her world!
Manicure Set
For those parents of teenage girls who have just started being interested in their nails, a manicure set is a wonderful gift. It will give them all the tools they need to keep their nails looking healthy and stunning.
Bedroom Decor:
Pink Flamingo Table Lamp Sculpture
We adore these cute Flamingo Neon lights from Custom Neon from $219.00!
Beanbag
Your teenager's room is a part of their personality, and a cool bean bag will really set the entire thing off. Plus, it's a good way to encourage them to hang out in their room when you want some peace and quiet!
Fabulous Fashion & Accessories:
Sparkly Phone Case
via luulla.com
Teenagers aren't always the most cautious people, and if your high school girl has a phone a good phone case is a sound investment. Make it work for her by getting a nice sparkly one, if she's into that.
Cuffed Knee-High Slipper Socks
via WordPress.com
Perfect for just lounging around the house in on cold and cosy days, these knee-high slipper socks are guaranteed to be a hit with high school girls, plus they're so instagram ready.
Giant Inflatable Donut
When it comes to food that does double duty as fashion, donuts are it. As a pool accessory, your teenage girl is going to love this giant inflatable donut, perfect for just floating around your local water spot.
Toast USB Hand Warmers
via smokonow.com
These aren't just super cute and guaranteed to elicit a scream, they're also surprisingly effective at keeping the hands warm. If the teenage girl in your life always seems to have ice-cold hands, this could be for her.
Glass Drinking Bottle with Infuser
via smokonow.com
Infused water is another very popular thing these days, driven by the clean-eating phrase. For high school girls, it's also a super trendy way to ensure she's staying hydrated and opting for water over fizzy crap.
Gift Idea: How about an amazing experience?
Barista Course
via blackmarketroasters.com.au
Lots of young people work in hospitality to support themselves through university, or at the start of their careers. A barista course can be a really practical gift for your high school girl, both to help her figure out if she wants to work in hospitality, as well as to get her started. After completing a course like this, teenagers are much more likely to get hired, so it's really a good idea all around. Not to mention, the course can be really fun and creative.
Horse Riding
via diggersreststation.com.au
Rock Climbing
via climbfit.com.au
Photography Course
via ngstudentexpeditions.com
Everyone has a passion, and if your high school girl's passion is photography then a photography course is a smart gift. These courses run in most cities and towns, and cover all aspects of photography from beginner to advanced. Depending on her skill level, and her interest level, your teenage girl might really enjoy a proper photography course. Talk about a creative gift.
Full Day Stunt Academy at the Gold Coast
Do you have something else to add to this post?