The topic of consent is certainly something we all need to talk about at some stage with our children.
Teaching them it is OK to say NO to anyone and it is also OK to change your mind, is one of the most important chats you can have.
But can you start having that chat too early?
The message about consent can be confusing for both children and parents. Sometimes it is up for interpretation and at times even goes way too far?
You may have read in the news just this week how one newspaper is calling out Disney and its outdated and old-fashioned scenes, as Disneyland recently reopened with an update to its Snow White attraction.
The San Francisco Gate claims that Snow White did NOT consent to the Prince kissing her and waking her from her slumber.
"The new grand finale of Snow White's Enchanted Wish is the moment when the Prince finds Snow White asleep under the Evil Queen's spell and gives her "true love's kiss" to release her from the enchantment.
A kiss he gives to her without her consent, while she's asleep, which cannot possibly be true love if only one person knows it's happening.
"Haven't we already agreed that consent in early Disney movies is a major issue? That teaching kids that kissing, when it hasn't been established if both parties are willing to engage, is not OK?," The San Francisco Gate wrote.
The paper continues, "It's hard to understand why the Disneyland of 2021 would choose to add a scene with such old fashioned ideas of what a man is allowed to do to a woman, especially given the company's current emphasis on removing problematic scenes from rides like Jungle Cruise and Splash Mountain.
Why not re-imagine an ending in keeping with the spirit of the movie and Snow White's place in the Disney canon, but that avoids this problem?"
Consent shouldn't be confusing!
www.huffpost.com
Clementine Ford explains consent really well saying,
"Consent isn't actually a confusing concept, no matter how many people want to pretend it is. It's not about milkshakes or shifting lines and it's definitely not something that people should feel baffled by – at its core, consent is about respect. Respect for other people, respect for mutual pleasure and respect for boundaries."
The best conversations are the ones where everyone gets to walk away and feel like they've been respected and heard. Sex is no different! Start those conversations today – with your kids, with your friends, with your family and most importantly with your sexual partners.
But are these mums taking it a step too far, Or is this the best way to teach kids consent so it is drummed into them early in life?
I mean it's not like a baby can say "Yeah OK mummy. You can change my nappy."  But isn't it that language and the repetitive action that is most important to hear so it sticks with them?
'Consent starts within the home whether you agree with it or not.'
Mum asks baby consent before changing nappy
A US mother on TikTok has shared her parenting advice on how to teach a baby about consent. @once.upon.a.mama shared a number of techniques she follows while changing her son's nappy.
As seen in the video titled "Building bodily autonomy and consent during diaper changes", the mum tries to make her baby "part of the process".
metro.co.uk
At each step during the nappy change, she tells the young child what she's doing and checks it's OK.
"The goal is to make him feel involved and not like a passive observer having his body manipulated," a caption reads on the video.
"I want to be building the foundation for his body autonomy and consensual interactions later in his life.
"Young toddlers and babies cannot consent to diaper changes but they must be done as a necessary care task."
Her steps include:
1. Explain what you're doing as you do it
2. Interact with them through conversation, songs, questions
3. If they object/fight:
a) Explain why you must change them (rash, stinky, etc) and it's a must-do care task. Do the task.
b) Give them a structured choice: "Would you like to change now or in 2 minutes?" They feel empowered over their body and must-do task gets done.
@once.upon.a.mama
Building body autonomy & consent in babies & tots! #momsoftiktok #fyp #momlife #parent #parenting #momtok #dadsoftiktok #momsover30 #momhack
♬ Send Me on My Way – Vibe Street
Mum teaches toddler it's OK to refuse hugs from Grandma
Meanwhile Aussie mum, Brittany Baxter, has gone viral on social media for saying she teaches consent to her toddler by allowing her to say NO to hugs and kissed from family members.
She posted a video to TikTok in which she explained she let's her toddler say no to hugs and kisses from relatives if she doesn't want them.
The mum explained, "As a parent I practice consent with my daughter and something's really been bothering me, so I thought why not take it to TikTok so we can talk about it," she said.
"Can we please start normalising the fact that kids do not have to kiss in front of adults?"
@brittanybaxter_x
I said what I said… #gentleparenting #consent #fyp
♬ original sound – Brittany
Speaking to Sunrise, Brittany said she makes family members ask her daughter for permission before touching her because "consent starts in the home."
"If we can't allow our children to say no and we can't teach them that it's ok to say no, how are they ever going to be able to do that when they find themselves in difficult situations where they feel uncomfortable?" she explained.
How to teach your kids about consent
Michael Grose, founder of Parenting Ideas and one of Australia's leading parenting educators, shared how we can best teach children consent.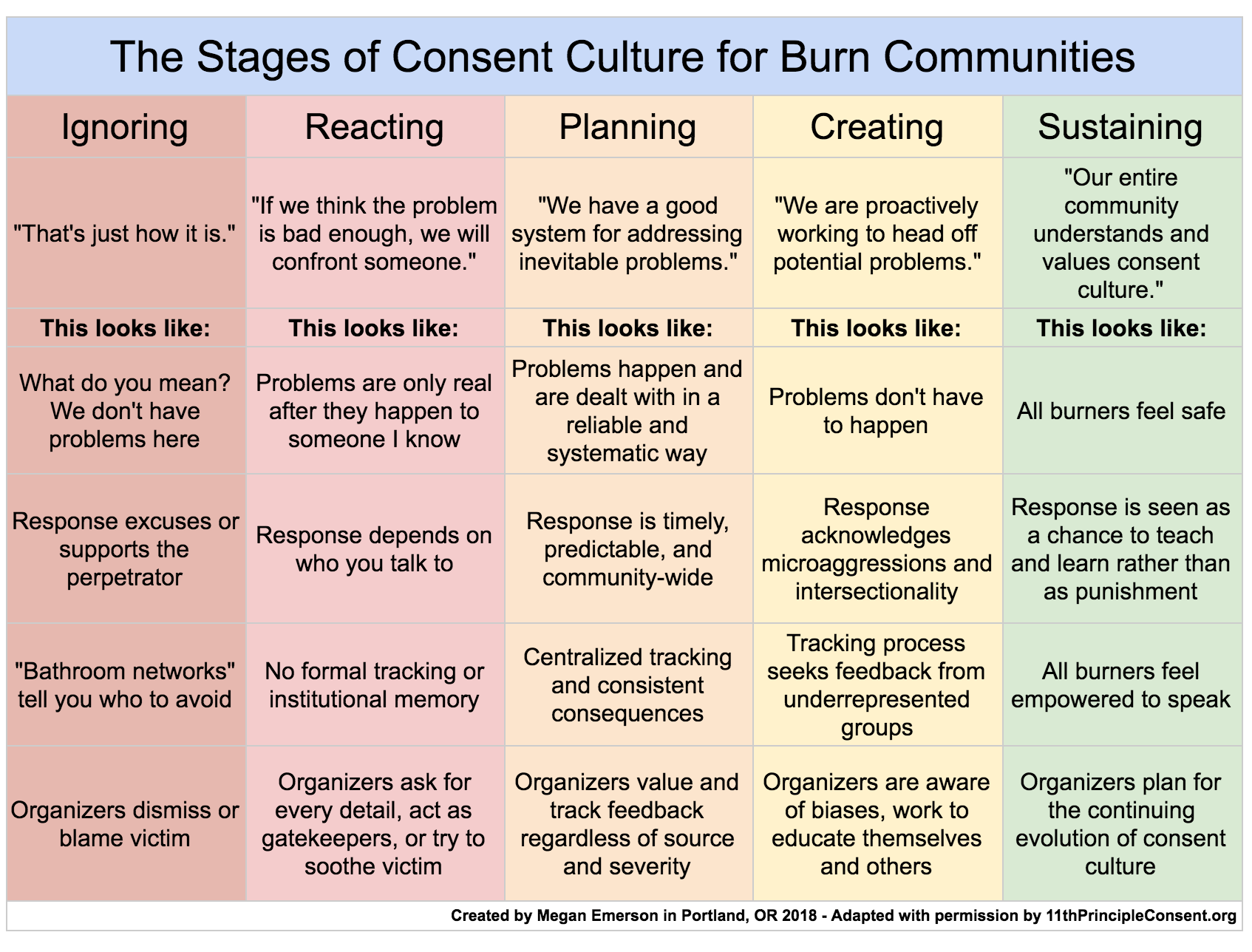 Establish home as a safe place to talk
Michael encourages parents to make sure your home is a safe place where children can talk to you about any topic.
Teach them no means no
He also believes Children learn about mutual consent through their play and sharing. A child who doesn't want to share their toys has a right to be left alone, rather than being scolded to change their mind.
Teach kids to seek consent
Another important thing to remember is that children and young people should also develop the habit of seeking consent from others. "Ask your sister if it's okay for you to play that game next to her." "Ask grandma if she feels like a cuddle right now."
The best age to teach consent
Michael says the best age to teach consent is NOW!
"The best age to start teaching your children about consent is when they are young. The second-best age is whatever age they are right now. Consent education is too big an issue to ignore or leave to schools to manage. It's something we all have to commit to if we want real change to occur."
So it certainly is never too early to start teaching little ones about consent.  But remember to make it fun, keep it light and most importantly, age suitable.