Here's how you can have a true blue Aussie feast for the holidays! 
How did you celebrate the holidays in your childhood? Celebrating Christmas during the summer season makes us different from the rest of the world so our food and activities aren't what we usually see in the movies.
Check out these quirky Aussie-inspired recipes to add to your chrissy feast menu! I know I will be…
Appetisers and Side Dishes
Fruit Platter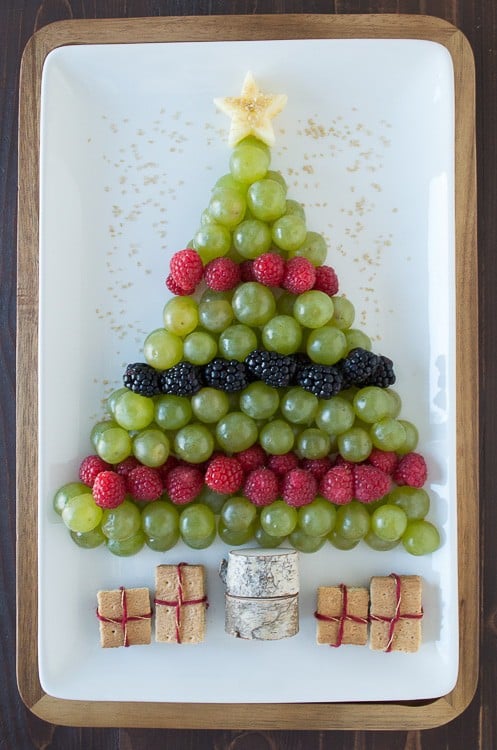 thefirstyearblog.com
Nuts and Bolts Crunchy Snack Mix makes for a deliciously different snack to chips. They are tasty, and you can't stop at just a handful. Best of all, make up a batch and give them as gifts!

via desireempire.com
via pinimg.com
via figsandbrie.com
Via Bazaar 
via scotsenglish.edu.au
via awesomecuisine.com
Main Dishes
Slow cooker meals are so simple and so delicious for families, and this Slow Cooked Chicken And Chickpea Curry is absolutely no exception. It's warm and comforting with a nice little kick of spice that you're just going to love.
Nothing is more rich, decadent and hearty than Slow Cooker Lamb Shanks with Rosemary Gravy. It is a must to serve with mashed potato!
Our Bacon Weave Meatloaf is going to blow your mind and wow your guests.
via m.gourmettraveller.com.au
via littlechefbigappetite.com
via lifeandstyle.alexandalexa.com
via pinterest.com.au

Via Stay at home mum 
Traditional Rum Balls are an old time favourite loved by young and old. You don't have to just make them at Christmas time, they are good all year around! I love these – make up to a week ahead and enjoy!
These delicious little balls are perfect to make today and freeze for later.


via foodtolove.com.au
A Three-Ingredient Fruit Cake??! You betcha! We have not just one version of Three Ingredient Fruit Cake, but two! So easy, you could whip it up in no time! This recipe just keeps getting better and better, huh? Wait till you get to taste it!

via nordicware.com.au
via brisbanekids.com.au
via cookingclassy.com
These Strawberry Santas are incredibly cute! I have had fun making these during the holidays in the past years. It makes my table look more bright and festive. Aside from looking pretty, these strawberry santas are quite easy to prepare.
via donnahay.com.au
via mamasgottabake.com
via thehungryhousewife.com
via pinterest.com.au
via thehungryhousewife.com
via vurtual.tumblr.com
Here you go… food that every Aussie likes! Have a happy Aussie holiday!
Tags:
Christmas meal plan christmas meals Aussie Christmas