No one is immune to heartbreak. Even the strongest and most confident people can find themselves feeling crushed after a breakup. If your teen is going through their first heartbreak, it can be hard to know how to help them. This blog post will offer some tips on how you can help your teen during this difficult time.
Teenage heartbreak is real and it's time we stopped dismissing it and brushing it off as just another crush.
Recommended Posts
Nick Duigan, senior clinical adviser from mental health foundation Headspace, agrees that we need to take the emotional turmoil teens feel when their romances end far more seriously.
"There's now a strong awareness of the impact bullying has on young people. Yet we rarely acknowledge the impact of a relationship break down on teens, which is equally as likely to trigger the onset of a mood disorder. Teens feel things with a heightened emotional intensity and this, combined with their impulsivity, is almost the perfect storm for enormous distress and confusion."
What should you (we), as parents, do to help your teen heal their broken heart?
Don't go into full-on Mama Bear fix-it mode. It is important to let them sit in their emotions and feel the pain and grief. Acknowledge what your child is feeling is real, and use it as an opportunity to help your teen learn to process grief, says Nick.
We must also resist saying 'I told you so' (even if we did) and encourage them to build their self-soothing skills and networks of support (ask, 'What could you do right now that might help you feel better? Who would you feel safe speaking to about this?').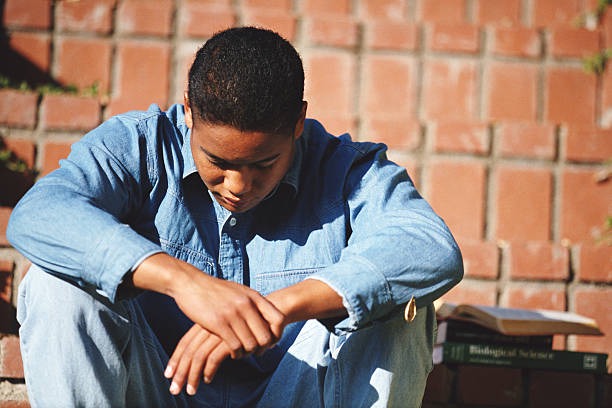 The Best Things to Say (or Do) To Comfort and Help Your Teen
A good old-fashioned dose of TLC goes a long way
It's not a good idea to say "I told you so" or "you should have got in first" or "I never liked him/her"
Don't take sides
To help your teen, listen without disruption or offer an opinion
Be supportive of their decision
Cook their favourite meal
Switch on their favourite movie or TV show
Offer to help your teen by calling their mate and inviting them over if they need to chat with someone else.
For Teens: Be Kind to Yourself!
Remember what's good about you
Take good care of yourself
Get lots of sleep
Eat healthy foods
Exercise regularly to help ease the stress
Do the things you normally enjoy
Keep yourself busy
Give yourself time. It takes time for sadness to go away.
How to help your teen for advice
Kids Helpline 1800 55 1800
Lifeline 13 11 14
Reachout
Headspace
Mums share their first-ever heartbreak
While lots of our mums shared that their first heartbreak was the loss of a family member or their beloved pet, many also felt heartbreak at the hands of a young boy or girl.
Cath shared, "My heart was broken when I was 14 and my big brother was involved in a horrible accident."
This one broke our hearts too!! "My boyfriend and his best mate were killed in a car accident when I was 17. Literally broke my heart."
Katie also had us in tears, "My best friend/ love of my life died in a car crash October 2nd, 2008. I was going to go the night it happened to his place and tell him how I truly felt about him. (How much he meant to me, how much I loved him) I never got to because the very same night he passed away. I was Devastated! But I know he is with me in spirit and I am forever grateful to have been given the chance to have known and love him!"
Ems story is a bittersweet one – "The FIRST boy I can remember liking was in pre-school. His name was Craig, he lived next door to my best friend and hated my guts. The sweetest, saddest childhood romance was Brad, we were about 6, we used to write each other love letters and all and I was devastated when he moved away! But the most bittersweet, break-my-heart romance was my boyfriend when I was 17. We still speak sometimes and he has a lovely family, as do I – we weren't meant to be."
Gia was left unimpressed because, "Harrison Ford wouldn't marry me …."
Do you remember your first heartbreak? Now, how do you help your teen in the process? Tell us in the comments!