As more states roll back laws and introduce new restrictions on abortion rights, there is much speculation about the depth of impact that the Supreme Court's overturning of Roe v. Wade may have.
The extent to which police or state authorities will be able to regulate cross-state abortions is under discussion, although President Joe Biden recently commented it is a case of when, not if.
The heat of the conversation and the strength of feeling around these issues can be a lightning rod for confusion and misinformation.
A viral tweet appeared to claim that Mississippi state legislators had discussed using dogs at airports to detect pregnant passengers, in light of SCOTUS overturning of Roe v. Wade. Pictured here, a sniffer dog being trained to detect COVID-19.
James Arthur Gekiere/Belga Mag/AFP via Getty Images
The Claim
A tweet sent on July 1, 2022, from comedian Chip Franklin claimed that Mississippi lawmakers have discussed using dogs at airports to detect pregnant women.
Mississippi legislators openly discuss using dogs at airports to sniff women leaving the state.
The dogs can tell if a woman is pregnant.
— Chip Franklin.com (@chipfranklin) July 1, 2022
The tweet, which has had more than 40,000 engagements since it was posted, spread quickly elsewhere on Twitter too.
The Mississippi GOP wants vagina sniffing dogs at airports to inspect women leaving the state
How's that for freedom?
— THE SAD TRUTH (@SmnWeekly) July 2, 2022
Mississippi has dogs sniffing out pregnant women at the airport these days. If any female or female-loving man or reasonable human votes Republican ever again, you deserve this… No, no one deserves this. But you've been warned. Do better.
— Vicki Ringer (@vickiringer) July 3, 2022
The Facts
Mississippi is among the 13 states which enacted trigger laws after the Supreme Court overturned Roe v. Wade in June 2022.
It was also the state which sparked the Supreme Court's decision after its Department of Health state health officer, Thomas Dobbs, appealed a U.S. District Court conclusion that states could not ban abortions before the 24th week of pregnancy.
In 2018, Mississippi enacted the "Gestational Age Act" into state law prohibiting abortions after the 15th week of pregnancy except in cases of medical emergencies or fetal abnormalities.
After Roe v. Wade was overturned, the state's Attorney General Lynn Fitch certified that abortions would be banned statewide, except when the mother's life is in danger or the pregnancy was the result of rape or incest. The changes are set to become effective later this week.
According to Section 41-41-45 of the Mississippi Code, anyone "who purposefully, knowingly or recklessly performs or attempts to perform or induce an abortion" in Mississippi "shall be punished by imprisonment" for not less than one year and not more than 10 years.
However, while it now plans to legislate some of the strictest abortion laws in the U.S., there appear to have been no public conversations among Mississippi legislatures regarding the use of dogs to detect people crossing state lines for an abortion, as the tweet suggests.
The person who wrote the tweet, Chip Franklin, is a comedian and writer, who regularly posts acerbic, left-wing tweets. That doesn't necessarily mean the tweet was satire, as some users claimed, but is still important context when assessing the claim.
After being contacted for comment by Newsweek, Franklin said in an emailed response that the claim originated from a Twitter spaces discussion of a Washington Post report on the issue.
"[…]One of my followers said that Mississippi and other states were actively reviewing ways to keep women from leaving the state to get an abortion," Franklin told Newsweek.
"One listener said Dr. Troy Majure, a veterinarian at the Animal Medical Center of Jackson, responded to a question on a podcast that dogs can detect COVID and prostate cancer from smells in urine and other changes in one's chemistry. I researched that and it is accurate.
"I admit that I have no idea how they would implement it, but with Ohio and other states demanding rape victims as young as 10 carry to term, and that rapists have visitation rights, it didn't seem out of the question."
The comedian also claimed that A.G. Fitch has previously stated to "walk and talk podcasters" that the state could stop women from leaving to get an abortion by "any means necessary," including dogs, though supposedly as an intimidation tactic rather than for sniffing.
Newsweek found no reporting of such claims from Fitch, although she has recently issued a statement supporting the decision to overturn Roe v. Wade, which said in part that: "By returning the matter of abortion policy to state legislatures, we allow a stunted debate on how we support women to flourish."
In response to a Newsweek comment request, Fitch's office has dismissed the claim as false.
"I can state unequivocally that there have been no such conversations with walk and talk podcasters or anyone else," a spokesman for AG Fitch wrote in an email to Newsweek, pointing out that the source of the claim is a comedian.
So far we also found no record that Mississippi lawmakers have had any such conversation, particularly as the state legislature adjourned Sine Die in April 2022. Nor did we find any publicly available information or statements detailing such plans under serious discussion by the state legislature since then.
Newsweek has also contacted Republican State Rep. Joey Hood of the Mississippi House of Representatives, and the Mississippi state legislature for comment.
Besides the lack of evidence about such discussions taking place, the very premises of this claim is also questionable. While some articles claim that dogs may be able to detect their owner's pregnancy, as the scent may alter with hormonal changes, according to American Kennel Club (AKC) this is mostly based on conjecture.
The AKC adds that dogs may also react differently to their owners' pregnancies with some becoming protective, fearful, affectionate, or indifferent, depending on the dog.
In any case, Newsweek could not find evidence that this purported ability could be (or has been) harnessed by law enforcement to detect pregnancy in the same way that dogs are trained to detect drugs or explosives.
Although dogs have been used to detect COVID-19, even if such a scheme for pregnant women were plausible, dogs wouldn't be able to smell the intent of a pregnant passenger.
A dog alone could not be used to determine whether someone was leaving a state for an abortion, nor is it clear whether such a detection could be used as legal grounds for detainment or as prosecutable evidence, even before considering the ethics.
The question of whether states will prohibit crossing state lines to get abortions is also nascent. Biden said in June 2022 that his administration "is going to focus on how they administer and whether or not they violate other laws, like deciding not to allow people across state lines to get public health services."
During a virtual meeting with Democratic governors on July 1, 2022, however, the president expressed his belief that people will eventually be arrested for doing so.
"If extremist governors try to block a woman from traveling from her state that prohibits her from seeking medical help she needs to a state that provides that care, the federal government will act to protect her bedrock rights through the attorney general's office," he said.
While the conversations and legislative changes surrounding Roe v. Wade will continue to unfurl over the coming months and weeks, it appears there's no reliable evidence yet of Mississippi or any other state discussing such a scheme.
However, as the state legislature is out of session, we may yet see these plans reach the state's Capitol when it resumes its legislative session next year.
The Ruling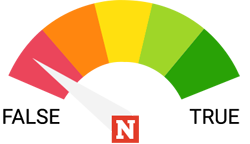 False.
There is no firm scientific basis for the notion that dogs could be reliably used to detect a pregnant person or how such a scheme would be implemented. In any case, Newsweek could find no evidence that such a scheme has been discussed among Mississippi's state legislators, particularly as the state legislature is adjourned until 2023.
FACT CHECK BY Newsweek's Fact Check team