Matt is a 39-year-old law clerk from Queensland. After his seven-year marriage Matt is ready for his "second chance at love" and is hoping the Married At First Sight experiment can help.
One of Matt's dreams is to become a father. He believes he is destined to fall in love again.
Stream every episode of Married At First Sight for free on 9Now.
In an exclusive interview with 9Entertainment, Matt detailed how he and his ex-wife went through years of unsuccessful IVF and why they turned to fostering children instead.
Matt's dream is to become a father of his own. (Nine)
"We wanted to be parents ourselves, so we always thought we could do it naturally or with some IVF help," he said.
"We went overseas twice through an egg donor program and although it worked in the initial stages, unfortunately she (his ex-wife) lost [the baby] soon after."
Matt described that moment as "the lowest of low" for the pair. After the "heartbreaking" news, they decided to give up on becoming parents to their own biological children.
READ MORE: MAFS' Daniel opens up about the struggles of growing up in a broken home
"It was at that stage we thought, 'You know what, we are really nice people' and, at the time we were in love, we had a great home and a lot of time on our hands, we decided to become foster parents," he said.
"I was really excited. I've always wanted to become a dad of my own and I think the next best thing for me was to become a foster carer."
Since that moment Matt and his ex-wife were foster carers for two years and looked after 27 kids. It's something Matt is "extremely proud of".
"We did respite and emergency care. We never had children full-time, we would give other foster carers a break," he said.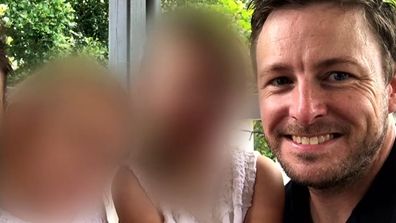 Matt has fostered a total of 27 children. (Nine)
While Matt still wants to become a father one day, he thinks himself lucky for being able to help out children when they were going through a tough time.
"I would do it again in a heartbeat. Not only is it eye-opening and sometimes a bit of a shock but it's also incredibly rewarding," he added.
The groom knows he doesn't have to be a dad to be content, but if one day he was able to become a father, it would make his life "unbelievably happy".
In Pictures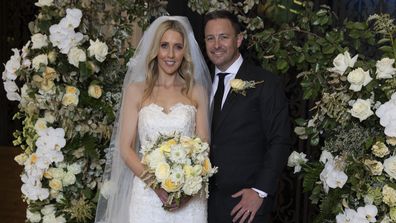 Kate and Matt's Wedding Album
Plenty of touching and breath that smells like Twisties
View Gallery
Married At First Sight airs Sunday at 7pm and Monday to Wednesday at 7.30pm on Channel 9 and 9Now. Catch up on every episode of MAFS for free on 9Now.