List of the Best Australian Vegan Weight Loss Shakes
If you want to shed a couple of kilos, but you are vegan, you may think that there aren't many weight loss shakes out there that will suit your lifestyle.  But now that veganism has become a lot more mainstream, more companies are catering to your specific needs and therefore there are a load more vegan weight loss shake options available, which is fantastic!  Choice is great for everyone!
Many people suffer from irritable bowel, stomach pains and bloating after eating dairy.  So vegan shakes are a great way to still get everything you need without the dairy ingredients.
Vegans derive their nutrition from plant-based foods such as meat substitutes, non-dairy products, legumes, beans, fresh fruits and vegetables. And with so many high-quality plant-based proteins available now – vegan weight loss shakes are so nutritious and healthy – they are a great option for those who not only want to lose weight, but those who want a fast meal or just don't have a lot of time on their hands!
More Reading:
Table of Contents:
More Reading: List of the Best Weight Loss Shake Options in Australia

1. The Benefits of Vegan Weight Loss Shakes
While some people opting for a vegan diet due to their ethical beliefs, a vegan lifestyle can also yield significant benefits to others who are wanting to reduce their intake of animal products or who are sensitive to dairy products.  A great by-product of going plant-based can be weight loss. Since going vegan can result in reducing the amount of high-calorie foods in your diet, it is a worthwhile and clean choice for weight management.
With vegan weight loss shakes, you replace unhealthy options with a high-fibre solution that makes you feel fuller for a longer time and reduces your calorie intake. In reality, many people are constantly looking for ways to lose weight effectively but a conventional approach may not work for them.
A high-quality vegan weight loss shake is a good way to maximize essential energy-boosting ingredients that help to keep you active as you continue to lose weight. The soluble fibre in plant-based shakes is one of the key ingredients that are responsible for suppressing your appetite, which leads to consuming fewer calories and subsequently losing weight.
More Reading:  List of Vegan and Vegetarian Meal Delivery Services in Australia
2. Why Vegan Weight Loss Shakes Instead of Just Dieting?
Although I'll admit I'm not a vegan, I do enjoy weight loss shakes especially for breakfast as I'm time poor and I tend to eat badly if I'm left to my own devices. I would also like to reduce my consumption of animal products (I'm trying so hard – but cheese…. ). I like the fact that many vegan weight loss shakes are infused with vitamins and minerals that I would probably miss out on if I didn't drink them.  Plus I prefer the vegan weight loss shakes as dairy makes me gassy.  Yep, I fart like a racehorse when I consume anything with dairy in it – and I get a sore tummy and it just makes me feel meh.
I always make my vegan weight loss shakes on really cold water – and add ice.  When it is nice and cold, it just tastes better.  You can, of course, have your vegan meal replacement shake with almond milk – but water is better – and has fewer calories!
More Reading:  I Got a Gastric Sleeve and Took Back My Life
3. The Best Plant-Based Protein Sources
Protein is an essential part of human nutrition. We use protein to make amino acids. These amino acids help our muscles, skin, brain, hair and nails. The body sources protein from our food.
As vegans cannot source their protein from meats, eggs or milk, they must source protein from plant-based sources. Luckily, many vegan weight loss shakes or vegan protein shakes helps vegans to get the right amount of protein for their needs.
But what exactly are the most high-protein vegan foods? They are:
| | | |
| --- | --- | --- |
| Lentils | Quinoa | Chickpeas |
| Garden Peas | Beans | Baked Beans |
| Tofu | Nuts | Hemp Seeds |
| Ground Linseed | Brazillian Nuts | Almonds |
| Chia Seeds | Oats | Buckwheat |
| Broccoli | Cauliflower | Spinach |
4. Watch the Sugar Content of Vegan Weight Loss Shakes
Some weight loss shakes (vegan or non-vegan) can contain a fuck-tonne of sugar.  So if you are cutting down or on a keto diet – make sure you check the nutritional panel to check the sugar content before purchasing. 
A good weight loss shake ideally should not contain added sugar.
5. Ingredients That Make a Vegan Weight Loss Shakes – Healthy
Ingredients in vegan weight loss shake that you should look for include:
Lots of dietary fibre – which keeps you feeling fuller for longer
Added essential nutrients (vitamins and minerals which you may not get from the rest of your diet).
A good vegan protein (essential amino acids) – look for pea protein, brown rice protein or whey protein
A balanced amount of protein, fat and carbs
6. List of The Best Vegan Weight Loss Shakes
Dairy-Free
Gluten-Free
Low in sugar
The Lady Vegan Shake is a vegan option from the popular traditional weight-loss shake maker, The Lady Shake.  The vegan option is a meal replacement that is formulated to meet the specific needs of women who want to lose weight. The Lady Vegan Shake comes in two flavours, chocolate and vanilla, and is dairy-free and gluten-free.
The basis of the shake is the role it plays in helping you reduce the daily number of calories you consume. It is not a miracle product by any means and it does not claim to have any magical metabolism-enhancing and fat burning ingredients.
How does the Vegan Lady Shake taste?
Well, much like the original Lady Shake Meal Replacement shakes, the vegan version tastes like watered-down chocolate mousse.  It is very thick, has a nice sweet taste (but not too sweet) – and is palatable.
Pros of the Vegan Lady Shake:
Low-calorie intake
Low in sugar
High in Protein
Free of artificial nasties
Contains prebiotics and probiotics for additional health benefits
Cost-effective for a vegan option
Cons of the Vegan Lady Shake:
It does not guarantee satiety on a long-term basis
It does not contain ingredients that help to boost metabolism or the fat burning process
The Lady Shake Vegan is one of the Best Vegan Weight Loss Shakes on the Market
Check out their range here>
180 Nutrition is a weight loss solution that consists of three products that are combined into a single shake. It is a high-quality alternative to conventional shakes that produces great results when used consistently. It is a pure and healthy choice for anyone who seeks a clean way to create smoothies.  The vegan option comes in two different flavours, chocolate and coconut.
Pros of 180 Nutrition Superfood Protein Blend
It Contains No fillers
Only High-quality ingredients
Comes with meal and exercise plans
Low carb, low sugar
22.9 grams of protein per serve
100% natural ingredients – no artificial flavours or preservatives
Cons 
Expensive due to the high-quality ingredients
Not as easy to prepare when compared to other shakes
See their range here>
Here is the nutritional panel:
Check out their range here>
Proganics make organic plant-based meal replacement shakes in two different flavours (chocolate and vanilla).  The vegan shakes are low in sugar, high in protein and deliver the perfect amount of nutrients your body needs to keep you feeling full – and therefore assist you to lose weight.
Every serve contains 27 grams of plant-based protein and is fortified with 50% of your recommended dietary intake of Vitamin B12, 40% of your required iron intake and zink, all in one convenient shake.  The shakes are sweetened with organic monk fruit which gives sweetness but isn't overpowering.
Pro's:
Contains all the high-quality vitamins and minerals the body needs when dieting
Contains 27 grams of protein per serve
Has 50% of the recommended dietary intake of both Vitamin B12 and Zink
Con's
Expensive
Can only be purchased via their website
Check out their range here>
WelleCo is exclusively sold through Nourished Life, a rebound stockist of all things clean and pure.  The WelleCo Nourishing Protein Powder in Chocolate contains pea protein and rice protein which is easily absorbed by the body.  The shake provides all 9 Amino Acids that are essential for developing muscle.
Pro's:
Made in Australia
Non-GMO
Premium product
Soy and Wheat Free
Con's:
Read more here>
My Protein is a very high-quality producer of wellness and weight loss products – so their new offering of a Vegan-Friendly Weight Loss Shake is pretty exciting.  The vegan shakes comes in two flavours, Natural Vanilla and Natural Chocolate.  The formula is perfect for vegans as it is a specially formulated blend that is a complete meal replacement for vegans – with each serve containing a huge 30 grams of vegan protein. The weight-loss shake is high in fibre and contains added vitamins and minerals.
If you are not in Australia – this blend is closest to Huel and Soylent brands of vegan weight loss shake available in the United States but don't post to Australia.
Each serve has 30 grams of vegan protein
Price: $43.69 for a 1kg pack
Grab it here >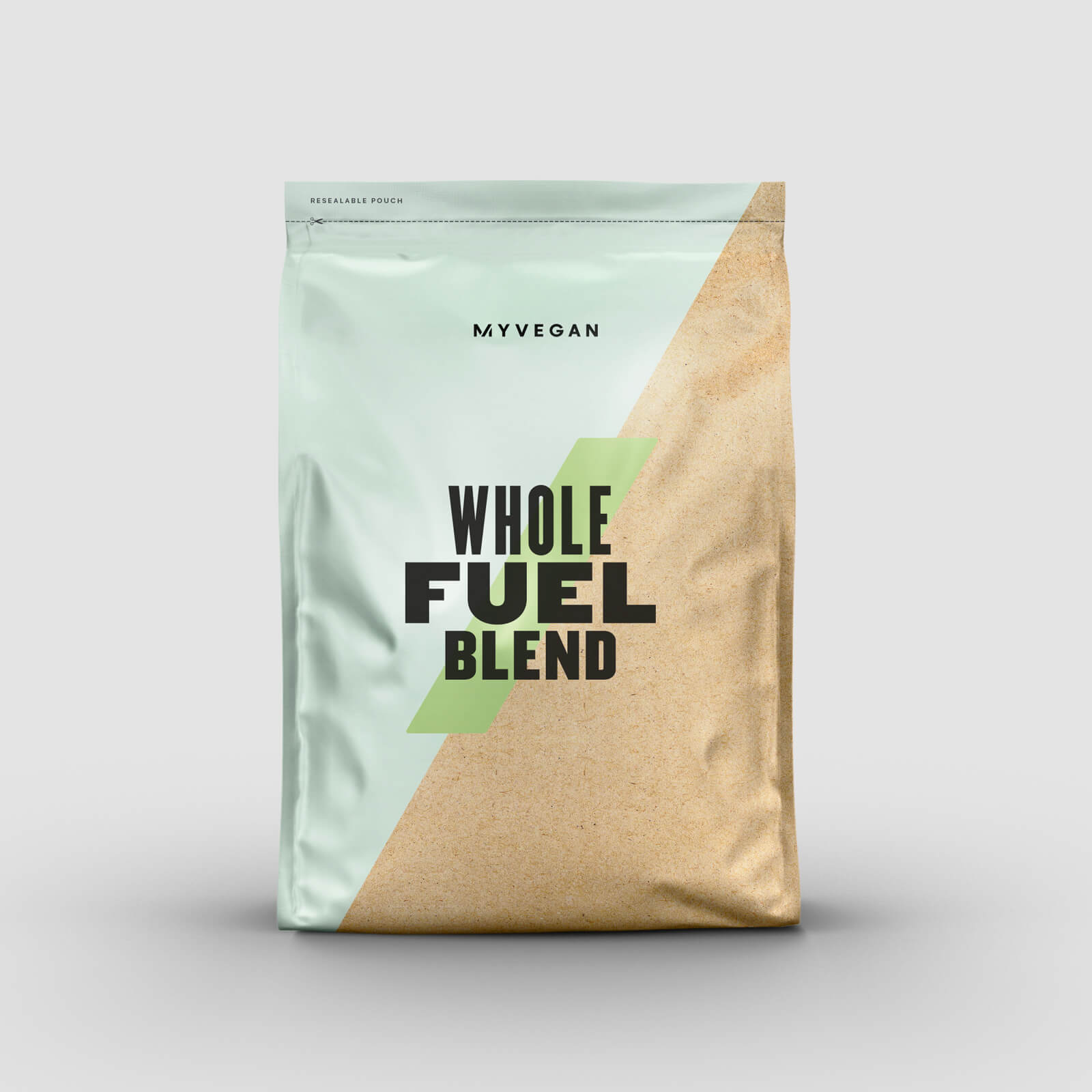 Available Flavours:  Vanilla
Size: 550 grams
Contains soy
Replaces 1 – 2 meals per day
Isowhey is known for its lower sugar content in its weight loss shakes, and now they have produced a Vegan Weight Loss Shake.  Isowhey Plant-Based Shake uses Pea Protein and Hemp Seed Protein and contains vitamins from super greens.
Online Stockist:
Chemist Warehouse (cheapest)
Okay so this isn't exactly a Weight Loss Shake – but it does go hand-in-hand with weight loss and is a great way to minimise over-eating. Because sometimes you really do get hungry on the shake diets (and one of the fella's in our office who does Keto also takes this and highly recommends this product!).
Zotrim has been developed by an international team of medical researchers and is a world-renown powerful weight loss formula. As the patent for this product is protected, you can only buy it directly from the manufacturer.
It contains natural ingredients and has zero side effects. It is also vegan!
Find out more >
Read More:
As we find more high-quality vegan weight loss shakes we shall add them here!
Vegan Weight Loss Shakes