13-year-old schoolgirl Siriyakorn 'Bung' Siriboon lived in Melbourne's outer eastern suburb of Boronia. She left her home on the morning of June 2nd 2011 to walk to school. She has never been seen again.
10 years have now passed since Bung's disappearance. Despite massive public appeals and police investigations, no one knows what happened to Bung.
More Reading:
13 year old Bung Siriboon
A Bit About Bung Siriboon
Bung was born in Thailand in 1997 but her family had immigrated to Australia just four years before her disappearance. Although Bung spoke good English, she still wasn't fluent.
Bung attended Boronia Heights College. She was a very good student who excelled in mathematics. She lived in Boronia with her mother Vanidda, her stepfather Fred Pattison and her sister Pang.
What We Do Know About Bung's Disappearance
Bung Siriboon walked to school every day. The school was located just a 10 minute walk from her Boronia home. Usually, Bung would meet up with friends for the short walk. But on the morning of June 2nd, she walked alone.
It wasn't like Bung to miss school. She was a diligent and intelligent student. When the school roll marked her absent for the day, her teachers and friends just assumed she was sick.
When Bung was late home from school that day, her mother Vannida was a little concerned. But when Dyamai, a friend of Bung's called the house to share something that was planned for the next day at school, Bung's mother and stepfather realised she hadn't been at school that day and raised the alarm.
Her parents thoroughly searched their property before contacting all of Bung's friends to check she wasn't staying with them. When her parents tried to reach her on her mobile phone, they realised that Bung had left her phone at home that day.
Bung was last sighted at 8.30am that day by neighbours located three doors down from Bung's home. She was wearing her school uniform and carrying her school backpack.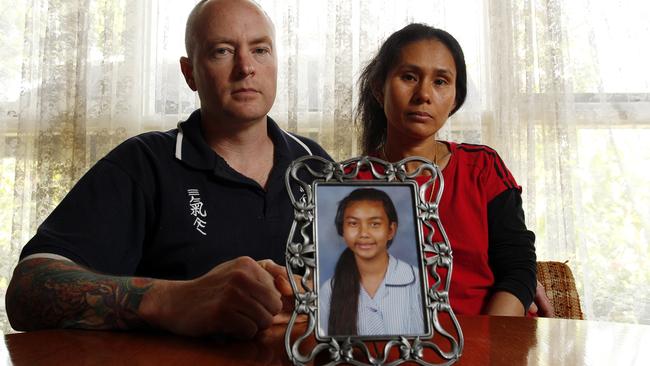 Bung's Step-father Fred Pattison and her mother Vannida
Was Earlier Attempted Abductions Linked?
Just four weeks before Bung's disappearance, another schoolgirl of Asian appearance was walking to school alone in Melbourne's east. The 11-year-old girl was walking along Bennett Street in Boronia when she was approached by an older man wearing a white surgical mask who attempted to entice her into his vehicle.
The young girl threatened to use her mobile phone when she was approached by the man and escaped.
Police have noted the disturbing similarities in the cases.
There was another attempted abduction of a 16-year-old girl on the 21st of June but not much information on this crime was found.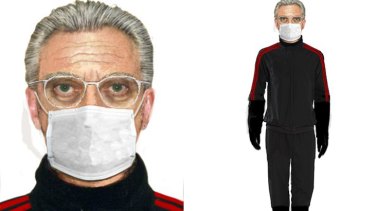 The Police likeness of the attempted abduction of a 11 year old girl in Boronia
What Do the Police Think?
Police believe that Bung Siriboon has been abducted and possibly murdered. 10 years down the track from her disappearance, there are still no suspects or even any major leads in the case.
Police did interview registered sex offenders in the area.
A 24-year-old man claimed to have accidentally run over Bung and dumped her body in a nearby reserve, but after being interviewed by police twice, he was released without charge as his story did not check out.
On the fifth anniversary of her disappearance, Police released information that a Witness sighted a heavily tattooed man driving a white Kingswood Station Wagon with a young girl in the passenger seat – believed to be Bung Siriboon.
There are two other unconfirmed sightings of the same vehicle by witnesses. One witness said they saw an Asian girl in the passenger seat of a 1970's Holden Wagon in Rowville. The vehicle was being driven by a white man aged in 30's or 40s with balding or light-coloured hair. The man had full sleeve tattoos on his arms and a large tattoo on the left side of his neck.
A White Holden Kingswood Station Wagon
Detective Inspector Hughes who is investigating Bung Sriboon's disappearance stated:
"There are two specific pieces of information we are asking the public to consider, the description of the male with a large tattoo on his neck, and the description of the white-coloured station wagon."
"We are asking the public to think about anyone that may fit the description and had a similar vehicle or may have had access to a similar vehicle."
"If we can connect those two pieces of information, it will improve our ability to identify the person of interest."
The description of the driver does not match any of the suspects.
Was Bung a Victim of Mr Cruel?
A 13-year-old Chinese-Australian girl, Karmein Chan was abducted from her home in Templestowe in April 1991. Karmein was babysitting her two younger sisters whilst her parents were working at a Chinese Restaurant that they owned.
A man in a balaclava armed with a knife broke into the home and forced the two younger sisters into a wardrobe and abducted Karmein.
Her remains were found in Edgars Creek in Thomastown. Her skull had three bullet holes in the back of her head.
There had been several sexual assaults in Melbourne by an offended known as Mr Cruel. Three girls were attacked in Melbourne in the late 80's and 90's and the crimes remain unsolved.
All the victims were found near electrical substations with Police believing Mr Cruel may have connections to the electrical industry in Melbourne.
Victorian Police have seven suspects in the Mr Cruel investigation, including a former Melbourne University Lecturer. None of the seven can be eliminated at this time.
A Police sketch of Mr Cruel
The Aftermath of Bung's Disappearance
Bung's family have never given up hope that she will return. They believe she is still alive and that she will come home.
Bung's mother Vannida moved back to Thailand but does return to Australia regularly to continue the search for her daughter. She couldn't live in the house that she shared with her daughter – the memories were too much to bear.
Bung's step-father Fred Pattison remains in the Melbourne home.
There is a $1 Million Dollar Reward for information leading to a conviction for Bung's disappearance. The Department of Public Prosecutions stated it would consider giving indemnification from prosecution in this case.
Senior Constable Tippett stated that he continues to receive calls and emails about Bung's disappearance. He stated:
"As history has shown, often those involved in a crime of this nature are unable to keep it secret, so we are especially keen to hear from anyone who may have specific knowledge of the person involved."
If you know anything, please call Crime Stoppers on 1800 333 000.