d76 masahiro ikedaGetty Images
A young woman with spina bifida has successfully sued the doctor that gave her mother negligent pre-pregnancy advice.
Evie Toombes, 20, who is a para-showjumper based in Skegness, Lincolnshire, was awarded compensation following her claim that Dr. Philip Mitchell failed to give her 50-year-old mother, Caroline Toombes, the correct advice in the events leading up to her pregnancy.
The case, which saw Judge Rosalind Coe QC ruling in her favour, highlighted that Mitchell missed the opportunity to advise Toombes about taking vital supplements, namely folic acid, which would have much reduced the risk of spina bifida having an impact on her baby.
The judge ruled that, had Toombes, who sought Mitchell's advice in as early as 2001, been given substantial guidance, she could have conceived a healthy child, the Daily Mail reported.
Evie's specific condition is referred to as lipomylomeningocoele (LMM), a type of neural tube defect that affects the spine and leads to permanent disability.
The CDS (Centers for Disease Control and Prevention) recommends that women should take 400 micrograms of folic acid each day before becoming pregnant, to prevent the foetus developing a neural tube defect (NTD), 'birth defects of the brain, spine, or spinal cord' as highlighted by Medline Plus, which can happen in the first trimester.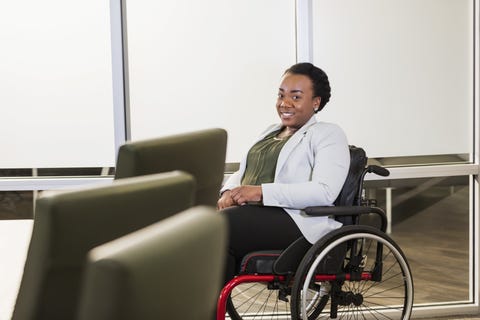 Getty Images
The ill advice that Toombes received, as specified in the case, had occurred despite her confiding in Mitchell about whether she should delay getting pregnant after coming off birth control.
It was also outlined that Toombes even brought up folic acid at the time of her conversation with Mitchell two decades ago.
Rather than advise Toombes to wait to get pregnant and take the supplements that could have made all the difference, the court heard that, according to Toombes' recollections, Mitchell had instead advised her to go ahead and have sexual intercourse.
Following on from her consultation, she took up Mitchell's advice and became pregnant with Evie soon after.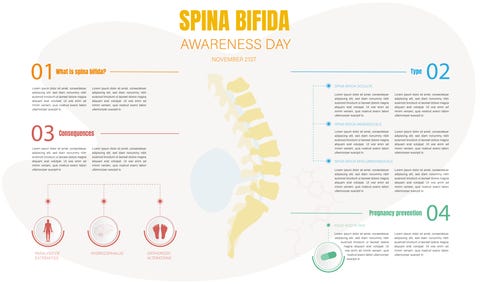 Getty Images
Toombes, who lost her own parents at a young age, had made the 'very precious decision to start a family', with her husband and resisted sexual intercourse until she had been advised by a GP, the same news outlet reported.
As a result of this landmark case, healthcare professionals can now expect to be held accountable for negligent pre-conception advice that results in a child being born with a condition like that of Evie's.
Evie, who even met with Meghan Markle and Prince Harry when she won the Young Person Award at a Wellchild charity, continues to use her condition to help others.
She even educates children about conditions like hers and teaches at a university in Nottingham, describing her motto as: 'Find a way, not an excuse'.
The case, which is yet to detail Evie's exact compensation, is set to return to court.
Sakaynah Hunter
Sakaynah Hunter is the Digital News Editor at ELLE, covering subjects including politics, health, women's interest, the royals and entertainment.
This content is created and maintained by a third party, and imported onto this page to help users provide their email addresses. You may be able to find more information about this and similar content at piano.io